Dom Monkhouse, iomart – Lessons from the Private Sector
In: Blog
Date: Feb 22, 2016
By: Claire Lickman
Dom Monkhouse is CEO of iomart, and talked about several books that he had learnt from and how he'd used their ideas.
His recommended reading included 'Work Rules' by Laszlo Bock, which stresses the importance of recruitment. He also discussed the way he recruits – rather than focusing on qualifications and experience, his common interview technique is to ask candidates to draw a picture of what motivates them, as it gives an interesting insight into who they are! He recruits for attitude, as you can train for skill – which is also one of the 10 core principles of Henry Stewart's in the Happy Manifesto.
He also explained that he has now stopped triangulation in his office – if a member of staff has a complaint about another staff member, he tells them to discuss it with the person in question or they will speak to them on their behalf has been incredibly effective in getting rid of this behaviour and has improved the atmosphere in the office.
The other books on his reading list were:
Nudge, by Thaler and Sunstein
Team of Teams: New rules of engagement for a complex world, by General Stanley McChrystal
Good to Great, by Jim Collins
Hiring for Attitude: A revolutionary approach to recruiting star performers with both tremendous skills and superb attitude, by Mark Murphy
Mistakes Were Made (But not by me): Why we justify foolish beliefs, bad decisions and hurtful acts, by Carol Tavris and Elliot Aronson
Happy Hour is 9 to 5: How to love your job, love your life, and kick butt at work, by Alexander Kjerulf
Multipliers: How the best leaders make everyone smarter, by Liz Wiseman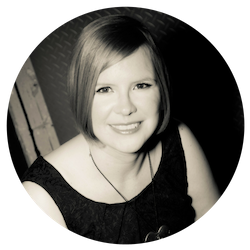 Claire Lickman
Claire is Head of Marketing at Happy. She has worked at Happy since 2016, and is responsible for Happy's marketing strategy, website, social media and more. Claire first heard about Happy in 2012 when she attended a mix of IT and personal development courses. These courses were life-changing and she has been a fan of Happy ever since. She has a personal blog at lecari.co.uk.
More by Claire
Happy's next conference: 2019 Happy Workplaces CEO Conference
24th October at Happy's HQ in London.
Hear from Bruce Daisley, EMEA Vice President of Twitter, host of the podcast Eat Sleep Work Repeat and best-selling author of The Joy of Work. Other speakers include Gill Arupke of the Social Interest Group, Donald Wibberly of Cougar and Katharine Horler OBE of Adviza. This event is strictly for Chief Executives and Managing Directors.