Creating a Happy Workplace at Heart of Kent Hospice
In: Blog
Date: Sep 14, 2021
By: Henry Stewart
Here are some ideas for creating a great culture from Sarah Pugh, now Chief Executive of Whizz Kidz, about her time as CEO at Heart of Kent Hospice — all taken from her talk at the 2021 Happy Workplaces Conference.
Hi, we are Happy
We are leading a movement to create happy, empowered and productive workplaces.
How can we help you and your people to find joy in at least 80% of your work?
More about Happy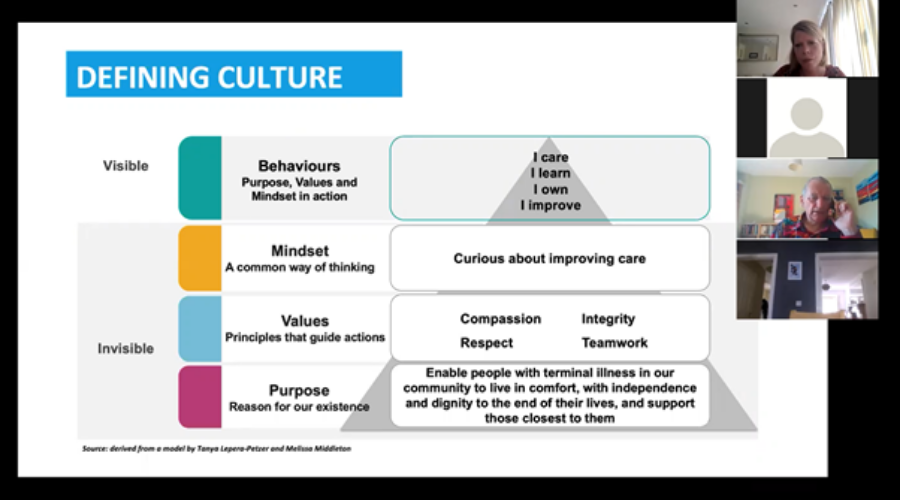 Banish appraisals: "We had them for years, nobody was keen on them. Instead we use a snapshot three times a year, built around our behaviours and values and personal development."
Pets at work: "We let colleagues bring their pets into work in our Hospice. Definitely a way to help people feel happy and our patients loved them."
Liberating Structures: "I attended Happy's Liberating Structures workshop. They were revolutionary for me, to enable me to fully engage everybody in our meetings and events."  
Colleagues not staff: "Don't use the word staff. Use 'colleagues', it is just more adult-to-adult."
Stop making decisions: "Remove yourself as a leader from decision-making. Leave your people to make the key decisions."
Weekly survey: "We introduced a weekly happiness rating, just 4 questions: what's good, what's not, what's changed and how happy do you feel."
Key behaviours to fulfil the values: "I care. I learn. I own. I improve."
The key mindset: "I am curious about improving care."
Repeat, Repeat, Repeat: "Continually reinforce the behaviours."
Share the book: "Once I discovered the Happy Manifesto, I gave it to all staff, at both HOKH and now at Whizz Kidz."
Freedom within boundaries: "Set the guidelines and give people freedom within them."
Break the rules: "Encourage colleagues to find the rules that don't make sense, and banish them."
Need to feel valued, their health and wellbeing: Send thank you and birthday cards to every member of the team.
Create a safe space: Add a 'freedom to speak up' guardian — somebody to help someone who has a concern, they won't do it for them but will support them through that process. 
Keep informed about happy workplaces
Sign up to Henry's monthly Happy Manifesto newsletter, full of tips and inspiration to help you to create a happy, engaged workplace.
Sign up here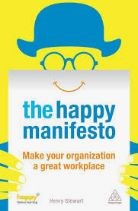 Learn the 10 core principles to create a happy and engaged workplace in Henry Stewart's book, the Happy Manifesto.
Next Conference: 2023 Happy Workplaces Conference
Our Happy Workplaces Conference is our biggest event of the year — and we're excited to announce that it will be back for 2023. Save the date for 15th June 2023!
Due to the success of previous years, we will be holding this event online via Zoom. As always, this event will include lots of discussion and interaction, with the opportunity to meet others who are on their journey to create happy workplaces.
Our speakers will be announced early next year. Previous speakers have included leadership gurus Tom Peters, David Marquet, Liz Wiseman and Bruce Daisley — as well as Andrew Barnes, author of The 4 Day Week, Helen Sanderson MBE, Professor Donna Hall CBE, and Pim de Morre of Corporate Rebels. We've had speakers from organisations such as John Lewis, WL Gore, Buurtzorg, Woohoo inc, Propellernet, Mayden, Next Jump, Foundation SP, Epic CiC, the National Audit Office, and more.
Use discount code EarlyHW23 at checkout to receive your Early Bird discount for 50% off.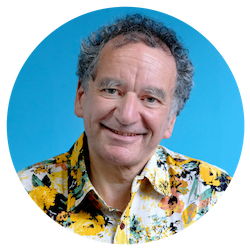 Henry Stewart, Founder and Chief Happiness Officer
Henry is founder and Chief Happiness Officer of Happy Ltd, originally set up as Happy Computers in 1987. Inspired by Ricardo Semler's book Maverick, he has built a company which has won multiple awards for some of the best customer service in the country and being one of the UK's best places to work.
Henry was listed in the Guru Radar of the Thinkers 50 list of the most influential management thinkers in the world. "He is one of the thinkers who we believe will shape the future of business," explained list compiler Stuart Crainer.
His first book, Relax, was published in 2009. His second book, the Happy Manifesto, was published in 2013 and was short-listed for Business Book of the Year.
You can find Henry on LinkedIn and follow @happyhenry on Twitter.
More by Henry