Brendan O'Keefe, Epic CIC – Advice for re-motivating staff
In: Blog
Date: Feb 22, 2016
By: Claire Lickman
Brendan was the last speaker of the day, and is Managing Director of Epic CIC. On 1st January 2014, Epic moved away from Royal Borough of Kensington's Youth Support and Development Service, becoming the UK's first youth service employee-led mutual. Brendan and his team worked with Happy to create an exciting and happy workplace.
Brendan discussed the challenges involved in this new way of working – including giving staff pre-approval to make decisions, removing triangulation from the workplace, and recruiting for attitude.
Pre-approval was an idea Brendan took from Henry's Happy Manifesto, and he admits that it was difficult – particularly when the first decision made through the pre-approval system, was coming up with the new name! However, he says "when you give a team a task and the responsibility, they do it really well."
You can read more about how Happy worked with Epic CIC in Henry's Blog.
Click here to download Brendan's PowerPoint presentation (PDF).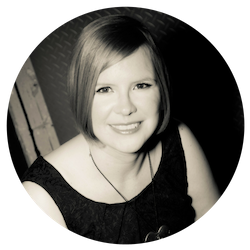 Claire Lickman
Claire is Head of Marketing at Happy. She has worked at Happy since 2016, and is responsible for Happy's marketing strategy, website, social media and more. Claire first heard about Happy in 2012 when she attended a mix of IT and personal development courses. These courses were life-changing and she has been a fan of Happy ever since. She has a personal blog at lecari.co.uk.
More by Claire
Happy's next conference: 2019 Happy Workplaces CEO Conference
24th October at Happy's HQ in London.
Hear from Bruce Daisley, EMEA Vice President of Twitter, host of the podcast Eat Sleep Work Repeat and best-selling author of The Joy of Work. Other speakers include Gill Arupke of the Social Interest Group, Donald Wibberly of Cougar and Katharine Horler OBE of Adviza. This event is strictly for Chief Executives and Managing Directors.