Happy People Case Study: Epic CIC
In: Blog
Date: Apr 21, 2016
By: Claire Lickman
Kensington Youth Services was, until April 2014, part of Kensington & Chelsea Council.
Hi, we are Happy
We are leading a movement to create happy, empowered and productive workplaces.
How can we help you and your people to find joy in at least 80% of your work?
More about Happy
Under the leadership of Brendan O'Keefe they wished to break free from the Council and establish themselves as an independent social enterprise, selling services back to the Council, and also to other local authorities. To do this they needed to learn both a range of commercial skills and to radically change the culture to create a dynamic and innovative company that would thrive in a competitive market, while still reflecting public sector values.
The requirement of the client, which changed its name to Epic on becoming independent, was commercial capability and culture transformation. The key test was whether the new company could not just survive but successfully expand its services.
What we did
We met with Brendan O'Keefe and senior staff to clearly establish what they wanted to achieve – a culture based on freedom within guidelines, autonomy and freedom to innovate, inline with the principles of Henry Stewart's Happy Manifesto
We then designed and delivered a four day leadership programme over six months to all staff
This has been a continuing relationship with on-going development for staff. Upcoming learning events include training in the "recruit for attitude" approach and "understanding the principles of a people-led management style" for front-line staff.
The benefits, as measured by the client
The whole organisation has been transformed from a traditional public sector department into a dynamic and innovative social enterprise.
Epic has had a successful first 18 months as a commercial enterprise and is now starting to win new business beyond its original contract. For instance it has just won seven contracts for play services, expected to add £800k to the company's turnover.
Epic has revamped its entire recruitment process. "We are now looking for enthusiasm as well as aptitude. I can think of two newcomers especially who are shining stars. Under the old selection method they would not even have got an interview, as they didn't have the qualifications and experience. One in particular I really don't know how we would do without," says Brendan.
Implementation of 'bottom-up planning,' with front-line staff being involved in the process and having much more ownership.
Testimonial from Brendan O'Keefe, Managing Director of Epic CIC
"There is still work to be done, but the direction of travel is clear. For example we now have a Happy Manifesto group, which keeps asking why we aren't doing more of this. Coming from the staff, this is great, constructive criticism – this just the kind of pressure you want.
"The bottom line is that if we hadn't gone through that transformational change, and had Happy's practical support to enable it, we probably wouldn't have survived.
"Happy has been absolutely invaluable in enabling this transformation. We enjoy working with you, feel in tune and find it a model for public sector working. It is not an add-on but integral to what we are trying to achieve."
Brendan O'Keefe, Managing Director, Epic Ltd
Why not sign up to our newsletter?
Sign up to our monthly newsletter, full of tips, tricks and news to help you to be happier and more productive at work.
Sign up here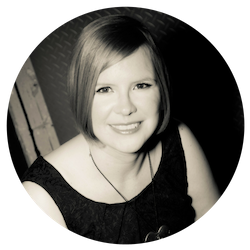 Claire Lickman
Claire is Head of Marketing at Happy. She has worked at Happy since 2016, and is responsible for Happy's marketing strategy, website, social media and more. Claire first heard about Happy in 2012 when she attended a mix of IT and personal development courses. These courses were life-changing and she has been a fan of Happy ever since. She has a personal blog at lecari.co.uk.
More by Claire