About Happy's Introduction to Emotional Intelligence Workshop
In: Blog
Date: Jul 16, 2013
By: Jonny Reynolds
Are you finding it difficult to keep your cool in difficult situations?
Would you like to be able face pressure at work or at home without feeling overwhelmed, no matter what life throws at you?
If the answer is yes, our one-day Emotional Intelligence workshop may be the solution.
Often our emotions cloud our judgement without us even noticing. Or we may know we're being negative, but struggle to snap out of it. Our workshop gives you advanced skills to monitor and manage your emotions.
People who have attended this workshop have found it transformational. Rather than focusing on a particular work skill, this session looks at your relationship with yourself. It helps you to develop the confidence and self-acceptance that we all need if we are to flourish in life. Our Emotional Intelligence workshop lays the foundations for success, no matter what you want to achieve.
Emotional Intelligence Testimonial from one of our clients
'This course was refreshing, relevant and informative. It was also challenging but I took away great actions to follow up with which I have put into place. I now have far more balance in what I do and I would recommend this course to anyone who is feeling challenged by a busy workload. Make the present and your world happier by doing this course!'
Introduction to Emotional Intelligence is also available as a private group course and can be tailored to your team's and organisation's requirements. Contact us for details.
About Happy People
Happy People is the Soft Skills, Leadership and Organisational Development division of Happy Computers.
We facilitate events and courses here at Happy HQ in London, at your chosen venue and even in the virtual classroom as a Live On-line Learning session.
Working with organisations across all sectors, Happy People create bespoke events tailored to an organisations specific requirements. We also facilitate a full programme of scheduled public events including the very popular 'Course of the Month', featuring a different topic every month at a very special price. Join the mailing list here.
Happy People also offer Belbin team profiling and Cultural Surveys. Read about our values and how we facilitate here.
If you would like to know more about Happy People or the courses and events we facilitate please contact us either through this website or by emailing happy@happy.co.uk or call the office on 020 7375 7300.
Hi, we are Happy
We are leading a movement to create happy, empowered and productive workplaces.
How can we help you and your team to find joy in at least 80% of your work?
Why choose Happy?
Award-winning learner-focused approach
Small class sizes to give personal one-to-one support
Two years of free support after your course
Private group options available
No quibble money-back guarantee on all courses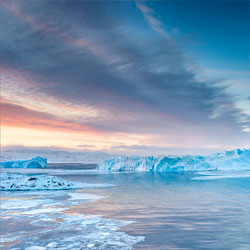 Jonny Reynolds
Jonny worked at Happy for over 11 years, starting as Operations Manager and working his way up to Business Stream Manager.
More by Jonny