6 Ways to Receive and Respond to Feedback Positively
In: Blog
Date: May 06, 2023
By: Claire Lickman
Appraisal time! I don't know about you, but I used to hate that. I used to presume it would all be negative, fault finding, with a good helping of 'mansplaining' thrown in.  I now see that attitude was a confidence issue rather than based in fact – apart, maybe, from the mansplaining! But dealing with negative feedback at work – or indeed in any area of life - can be challenging.
In this blog Fenella Potter outlines some of her tips for ways to receive and respond to feedback positively.
Hi, we are Happy
We are leading a movement to create happy, empowered and productive workplaces.
How can we help you and your people to find joy in at least 80% of your work?
More about Happy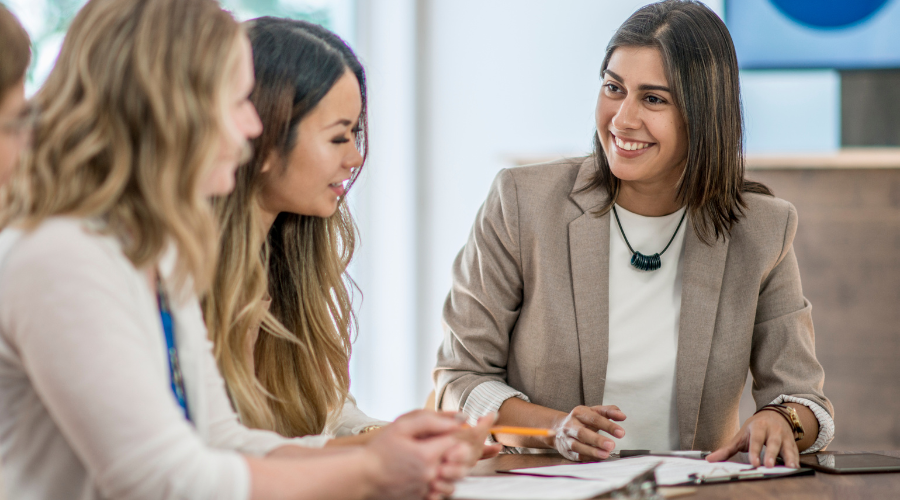 In The Happy Manifesto, Henry Stewart emphasises that it is important to have a 'positive growth-oriented mindset' when receiving feedback, and here are a few suggestions to help you to foster that and learn to use feedback at work as a useful tool to build your career.
It is difficult to hear negative stuff about your work, especially if you've put a lot of effort or time in. The most important thing to do though, is to stay calm and keep an open mind Becoming defensive, emotional or dismissive only adds to the negative experience for both you and the person giving feedback. How does your reaction affect the image you wish to project at work? Try to focus on finding a resolution, rather than arguing.


Learning to listen is a very useful skill to acquire, and there are other blogs here that can help you work on that. Listening skills will help you to build emotional intelligence and resilience as well as building a good rapport with the person giving feedback. What is the reason behind the negativity? The person giving the feedback probably doesn't really enjoy telling you, particularly if you have reacted badly in the past. However the words they choose may sound, their mansplaining might be unintentional. What is their motivation in sharing their opinion with you? Listen carefully and try to understand where they are coming from. Do you fully understand what they are trying to say, or are you leaping to conclusions? Ask for clarification and for specific examples so that you can understand the issue better.


Accept responsibility and ask for suggestions to resolve the situation in a way that suits you both. Even if you don't entirely agree with the feedback, try to find something positive and concentrate on that. This shows that you are willing to take constructive criticism and work on improving yourself.


Turn it to your advantage and learn. Feedback is an invaluable tool to help you grow. If you only ever hear good things about your work, you will just keep doing the same things and eventually stagnate. Thinking about what you've been told, can you identify some training, shadowing or other opportunity that could help resolve the issue and also give additional career benefits?


Check back. Don't just let it pass. Address the issue first, and then check back with the person who gave the feedback. This will show that you have taken them seriously, value their input and it will help with communication and rapport, even if you don't completely agree with what was said. Have you thanked them for taking the time to help you to grow in experience and skills?


Consider the source. One last thought. You don't have to blindly accept whatever you are told. It goes along with the listening skills – consider the motivation of the person who is giving you the feedback. Are they a respected mentor? Do they have the best interests of yourself and the wider organisation in mind? How does their feedback align with your own and the organisations values? If you do not feel comfortable with the feedback you've received, try to seek a second opinion from someone you trust, and ask their advice in how to proceed. Present your case positively and, as always, learn from the experience and find an opportunity to make it work to your advantage.
Related Blogs
Why not sign up to our newsletter?
Sign up to our monthly newsletter, full of tips, tricks and news to help you to be happier and more productive at work.
Sign up here
Learn more Personal Development skills in our Workshops
We have developed a range of workshops focused on specific skills that will make your work life happier and more productive. We have both online and classroom options available — both options are fully interactive with discussion and learning from each others' experiences.
Assertiveness is a one-day course that looks at how to become more assertive and get your voice heard. We also run a two-hour workshop. Learn more
Alternatively, you might prefer Assertiveness For Women, a parallel programme for learners who'd feel more comfortable learning in an all-female environment. Learn more
Dealing with Difficult People is a one-day workshop that looks at ways of assessing problems, trying to understand why another person is being 'difficult' and how to resolve such situations. Learn more
Why learn online with Happy?
Interactive and engaging - just like our classroom sessions
Bitesize or full-day sessions - fit around your schedule
Learn from home - all you need is a quiet place to call from and an internet connection
No quibble money-back guarantee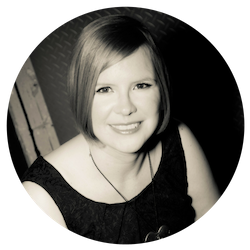 Claire Lickman
Claire is Head of Marketing at Happy. She has worked at Happy since 2016, and is responsible for Happy's marketing strategy, website, social media and more. Claire first heard about Happy in 2012 when she attended a mix of IT and personal development courses. These courses were life-changing and she has been a fan of Happy ever since. She has a personal blog at lecari.co.uk.
More by Claire