4 Good News Stories From June 2020
In: Blog
Date: Jun 01, 2020
By: Billy Burgess
We're currently enduring the worst public health pandemic in 100 years. Life has already undergone dramatic change and a return to "normal" is still a long way off. But despite seeming to move from one cataclysm to another in recent months and years, we live in profoundly progressive times. Modern humans are capable of amazing things.
Here are four good news stories to provide respite from the doom and gloom of a regular news bulletin.
We already have the technology to address global warming
Independent non-profit organisation Project Drawdown has a simple vision: to stop global warming with solutions that exist today. As you'd imagine, the execution of this vision is a bit more complicated, but the organisation has identified 80-plus solutions that already exist and could bring us to drawdown – "the future point in time when levels of greenhouse gases in the atmosphere stop climbing and start to steadily decline."
It would take unprecedented political and social unity to achieve drawdown this century, but Project Drawdown insists the journey could begin today. The researchers have conducted extensive review of the scientific literature and found 80 areas where we can reduce and reverse emissions. These can be placed into five main categories: energy; food waste, agriculture, land rehabilitation; industry; building efficiency; and transport. Again, the key point is that the technology and innovation strategies already exist.
The organisation's researchers have also emphasised that the education and empowerment of women is key to emissions reduction. When you consider that two thirds of the world's uneducated are girls, this means it's not just about reversing emissions, but also about enhancing and extending human rights.
White stork chicks hatch in Britain for the first time in 600 years
According to the International Union for Conservation of Nature, white storks are a species of "least concern." This means they're not vulnerable or critically threatened, but their numbers did see a significant drop over the previous few centuries as a result of industrialisation and farming changes.
The species' "least concern" status has a lot of to do with reintroduction programs across Europe, which have been successful in allowing white storks to resume breeding. The UK's White Stork Project exists for this very purpose. The large white and black birds, with long red beaks and legs, were once a breeding bird of Britain, particularly in the county of Sussex.
In May 2020, the White Stork Project announced that wild storks at the Knepp project in West Sussex had their very own babies. "It is incredible to have the first white stork chicks hatch in the wild for hundreds of years here at Knepp," said project officer Lucy Groves. Groves isn't exaggerating – these are believed to be the first white storks born in England since the 15th century!
Canadian provincial government buys hotel to house homeless and keep workers employed
Canada's westernmost province has seen more than 150 deaths as a result of the coronavirus. In response, the British Columbian government has taken over a struggling Comfort Inn to provide a temporary home for rough sleepers in the city of Victoria. There are 65 rooms available at the hotel, which is being operated by Our Place Society – an organisation that offers support to Victoria's most vulnerable people.
The hotel's new occupants will receive meals and health-care services, including addictions treatment and harm reduction, as well as access to storage facilities. While the government intervention is specifically aimed at housing the vulnerable during the pandemic, the long-term aim is to turn the space into an affordable housing option.
Marriage equality reaches Central America as first same-sex weddings take place in Costa Rica
Costa Rica is the first Central American country to enshrine marriage equality in law. It's been a long wait for the nation's betrothed – legislation prohibiting same-sex marriage was declared unconstitutional nearly two years ago. However, weddings were taking place just minutes after same-sex marriage became legal on the 26th May, 2020.
Not only were these weddings happening as soon as the clock struck midnight, but the first wedding – between Alexandra Quiros and Dunia Araya – was broadcast on national television. The couple's televised union was the cherry on the top of a three-hour programme that celebrated marriage equality.
In response to the law change, President Carlos Alvarado tweeted that "empathy and love should from now on be the guiding principles which will allow us to move forward and build a country where there is room for everyone."
Same-sex marriage is legal is a number of South American countries including Argentina, Brazil, Colombia and Uruguay. Same-sex marriage is also legal in several Mexican states, but not yet legalised nationwide.
Related blogs
Why not sign up to our newsletter?
Sign up to our monthly newsletter, full of tips, tricks and news to help you to be happier and more productive at work.
Sign up here
Maintain Resilience and Wellbeing While Working at Home
We have a range of online training programmes to help you work at your best and maintain wellbeing while working from home.
Assertiveness focuses on the challenges of being assertive with colleagues online and communicating with those around you. Book now
We also host a female-only Assertiveness workshop, for learners who feel more comfortable learning in an all-female environment. Book now
In our one-day Wellbeing and Resilience workshop, you will learn how to identify your strengths in managing stress as well as tools and strategies that will help to enhance your wellbeing and resilience. Find out more
Why learn online with Happy?
Interactive and engaging - just like our classroom sessions
Bitesize or full-day sessions - fit around your schedule
Learn from home - all you need is a quiet place to call from and an internet connection
IT Helpline - 2 years of free support after your course
No quibble money-back guarantee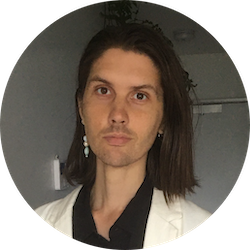 Billy Burgess
Billy has been writing blogs for Happy since 2017, covering mindfulness, stress management, confidence building and emotional intelligence as well as offering handy tips for Office 365 users. He's also an established arts, culture and lifestyle writer.
More by Billy