How to Maintain Resilience in a Time of Crisis
In: Blog
Date: Apr 01, 2020
By: Billy Burgess
The Coronavirus (COVID-19) outbreak will affect all of us for months to come and combating it requires cooperation on a mass scale. If you're feeling overwhelmed, don't be hard on yourself. We're experiencing something genuinely unprecedented. But we can take certain actions to avoid a mental health deterioration equivalent to the current biological and economic woes.
In this blog, Billy outlines four ways that you can maintain your resilience during this stressful period.
Hi, we are Happy
We are leading a movement to create happy, empowered and productive workplaces.
How can we help you and your people to find joy in at least 80% of your work?
More about Happy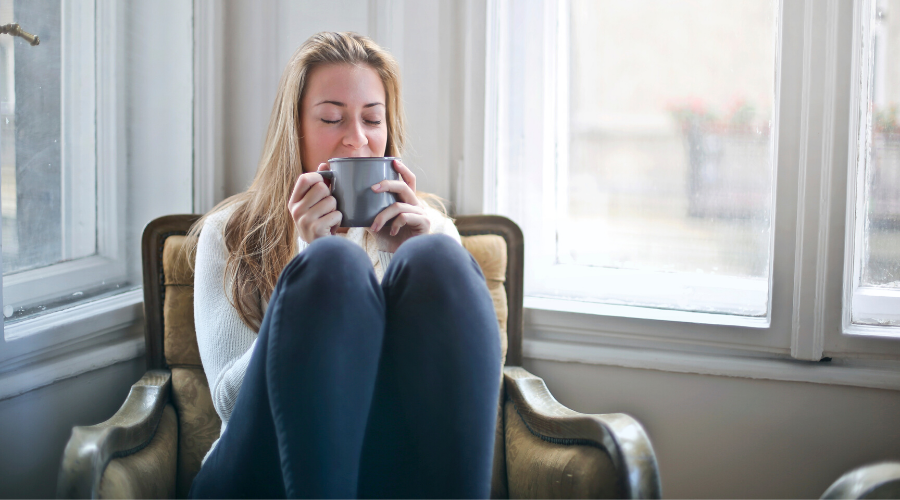 Resilience is our greatest ally at moments like this. Resilience is founded in a belief that not only can you survive through difficult times, but it remains possible to achieve that which you set out to. The good news is you can train yourself in resilience, while things like staying healthy and cultivating a solid interpersonal network will act as resilience safeguards.
Stay healthy
Crises typically erode willpower. Our commitment to a healthy, balanced diet, regular exercise and eight hours of sleep goes out the window as soon we're hit with a cascade of stress. But our physical health is especially important in times of heightened stress.
Your options may be limited right now, but sticking to a healthy diet is still highly achievable. As for exercise, YouTube is a great resource for free aerobic instruction and yoga tutorials. Some of the team at Happy have been doing PE with Joe Wicks for a workout in the mornings (with or without children in tow). Many home workout apps have extended their free trials at the moment too — for example, the Peloton app now has a 90 day free trial. You could also just slap on Girls Aloud's Sound of the Underground and dance around your kitchen.
Experts advise that adults get between seven and nine hours of sleep per night. Put your phone and laptop away an hour before bed and give yourself a chance to wind down. Recognise that sleep is just as important as diet and fitness.
Limit news consumption
The 24-hour news cycle is great for compounding panic. It's not so good for keeping stress at bay. Sure, it's necessary to stay informed as the authorities update their action plan on the fly, but this is ultimately out of your control. Try to refrain from updating the news feed every 30 minutes and definitely don't check it in the middle of the night.
Society's trust in institutions and politicians is at an all-time low, but you should be extra wary of fringe news services. Stick to the big guns and prioritise long form journalistic and academic reports rather than minute-by-minute updates.
Don't assume you know best
There's a heckload of information floating around, which means your opinion on the crisis might be totally from your neighbour's and mother's. But even if you're convinced of being on the right page while your mum's spouting bananas conspiracy theories, getting into heated arguments benefits no one.
Don't assume you know best and always maintain civility when discussing this topic. Employ reason and calm and make sure to engage with people from a place of empathy.
Stay in touch
Loneliness is proven to have life-shortening health consequences. This isn't good news in a time of enforced isolation and social distancing, but it is possible to uphold substantive connections with your loved ones in these conditions.
By staying in touch we don't mean scrolling a friend's Facebook feed. Take a more proactive approach to contacting your nearest and dearest — give them a phone call or try sharing a meal and watching a TV show together via Skype. Netflix now has an extension for Google Chrome called Netflix Party which allows you to watch Netflix with others, synchronising your video and includes group chat and pause functions.
You can't expect every conversation to be riveting, but it's so important to simply get in touch and be reminded that we're going through this together.
Related blogs
Why not sign up to our newsletter?
Sign up to our monthly newsletter, full of tips, tricks and news to help you to be happier and more productive at work.
Sign up here
Maintain Resilience and Wellbeing While Working at Home
We have a range of online training programmes to help you work at your best and maintain wellbeing while working from home.
Assertiveness focuses on the challenges of being assertive with colleagues online and communicating with those around you. Book now
We also host a female-only Assertiveness workshop, for learners who feel more comfortable learning in an all-female environment. Book now
In our one-day Wellbeing and Resilience workshop, you will learn how to identify your strengths in managing stress as well as tools and strategies that will help to enhance your wellbeing and resilience. Find out more
Why choose Happy?
Award-winning learner-focused approach
Small class sizes to give personal one-to-one support
Two years of free support after your course
Private group options available
No quibble money-back guarantee on all courses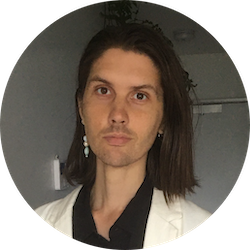 Billy Burgess
Billy has been writing blogs for Happy since 2017, covering mindfulness, stress management, confidence building and emotional intelligence as well as offering handy tips for Office 365 users. He's also an established arts, culture and lifestyle writer.
More by Billy