3 Top Tips to Take Your MS Teams Meetings From 0 - 100%
In: Blog
Date: Aug 14, 2023
By: Sal Agoro
I want to show you three mind-blowing MS Teams Meeting tips that are now an unconscious standard practice in my working day. It has helped me work in a better way when I use MS Teams to host meetings/training sessions, let's hope it helps you work better too. 
Hi, we are Happy
We are leading a movement to create happy, empowered and productive workplaces.
How can we help you and your people to find joy in at least 80% of your work?
More about Happy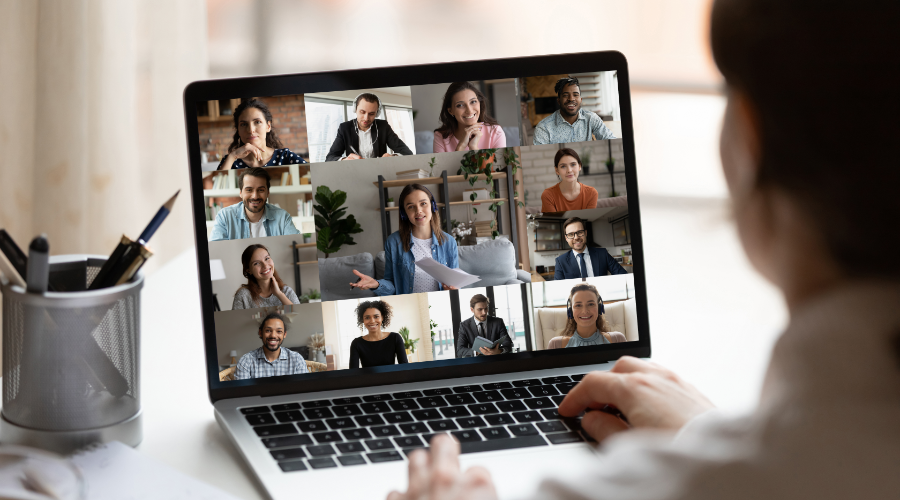 Tip 1: Viewing Order of Raised Hands
During your Teams meeting do you sometimes struggle to know whose hand was raised first? Use the participants pane to see the numbers next to each person with their hand up. You can easily view the order of raised hands without guessing or needing to ask who's next. Once participants have been acknowledged, they can use the 'Lower your hand' option or the meeting presenter can also lower a participant's hand.
This Teams feature is so exciting and includes lots of benefits that allow participants signal that they want to talk without disrupting the meeting. This feature provides a simple, quick way to take a poll of meeting participants. It makes meetings more inclusive by encouraging participation from participants and allows anyone present to get a say.



Tip 2: Live Transcriptions in Team Meetings
Live transcription is a written record of spoken text that occurs during a meeting. It identifies each speaker and captures automatically in near real-time. It is available during and after the meeting.
Using the three dots menu, you can turn on live captions during a meeting. The live transcription feature is not the same as live captions because you can't record captions. However, this feature will show captions with a name next to it and if anyone joins the meeting late, they can use live transcriptions to catch up on all they missed.
Transcription automatically stops when all participants leave the meeting. Meeting organisers and presenters can also stop and restart transcriptions during a meeting.



Tip 3: Focus Mode
When participating in a Teams Meeting and someone is presenting and sharing content, from the three dots … you can choose 'Focus on content' so any other information in the Window is not a distraction. It hides all video feeds and only shows shared content.
Also, note that besides the 'Focus on content' option you can also choose the 'Full screen' option to avoid even more desktop distractions. This Teams feature allows participants to pay close attention to content.
Related courses
We offer a wide range of online courses in Microsoft Teams that you may be interested in.
If you want to create interesting and engaging meetings join us on our interactive and engaging Meetings and Interactive Features course to learn more mind-blowing tips. 
9 Tips to Leading Interactive Meetings in Teams is a two-hour workshop with lots of advice on creating engaging online sessions. Instead of the old, dull physical meetings dominated by one or two people, discover how you can involve everybody and become more focused with Teams. Our next public date runs on 6th October.
MS Teams – New User is a half-day course that equips new users with all the skills necessary to use Teams to communicate effectively with individuals and groups.
Why not sign up to our newsletter?
Sign up to our monthly newsletter, full of tips, tricks and news to help you to be happier and more productive at work.
Sign up here
Get to Grips with Microsoft Teams with happy
We offer a wide range of courses in Microsoft Teams, currently only held online:
Please get in touch to discuss private group options.
Why learn online with Happy?
Interactive and engaging - just like our classroom sessions
Bitesize or full-day sessions - fit around your schedule
Learn from home - all you need is a quiet place to call from and an internet connection
IT Helpline - 2 years of free support after your course
No quibble money-back guarantee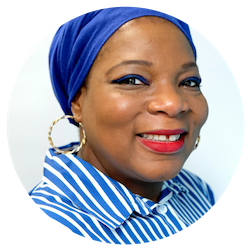 Sal Agoro
Sal trains most MS Office packages. Her real love is in transferring knowledge by making her training sessions fun and more impactful. She is Happy's Outlook Champion and ensures Outlook courses and training material are updated regularly with new features. Sal has been at Happy for over three years.
More by Sal