Yes to Fairer Voting
In: Blog
Date: May 02, 2011
By: Henry Stewart
Almost thirty years ago I stood for election for President of the Student Union and came top. But the election was run under AV, the Conservative votes switched to the Independent candidate and I never got the sabbatical post.
Many of my colleagues in the "University Left" felt we'd been robbed by the AV system but I remember arguing it was a fair result. The problem wasn't the voting system but the fact we hadn't persuaded 50% of voters to back me in one of their preferences.
That is still what I believe today and so I will be voting Yes this week. To me, it would be worth it simply to see an end to tactical voting. Each of us will be able to express our preferences, which could itself send messages to politicians. For example, an MP who only got in thanks to the transfer of Green voters might reflect that in the policies they support.
But best of all is that it will both help smaller parties get established with no fear of 'wasted votes', at the same time as making it harder for extremists to get elected (as voters are unlikely to transfer to them). A more fluid electoral system, with parties like UKIP or the Greens finding it easier to make an impact, would seem to me to make for a more flexible and responsive politics.
It is true that it isn't proper proportional representation but that is a different issue. This vote is not about PR. it is about whether who is elected an MP should reflect the majority of those who vote and whether I can simply vote for my actual preferences rather than working out where my vote could have most effect.
For a really interesting alternative though, we could try the Approval Voting System used by the Mathematics Association of America. Under this you vote for as many candidates as you like indicating all those you would be happy to see as your MP. The winner is the one with the highest overall approval, and you can have many candidates getting more than 50%. That could really change who gets elected in the UK.
Hi, we are Happy
We are leading a movement to create happy, empowered and productive workplaces.
How can we help you and your team to find joy in at least 80% of your work?
Why choose Happy?
Award-winning learner-focused approach
Small class sizes to give personal one-to-one support
Two years of free support after your course
Private group options available
No quibble money-back guarantee on all courses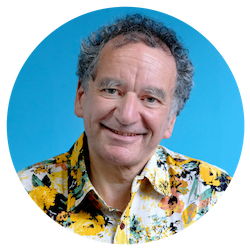 Henry Stewart, Founder and Chief Happiness Officer
Henry is founder and Chief Happiness Officer of Happy Ltd, originally set up as Happy Computers in 1987. Inspired by Ricardo Semler's book Maverick, he built a company with a reputation for some of the best customer service in the country and one of the UK's best places to work, winning multiple awards for its culture and philosophy.
His first book, Relax, was published in 2009. His second book, the Happy Manifesto, was published in 2013 and was short-listed for Business Book of the Year.
Outside of work he is a father of three, was Chair of Governors at his local primary and comprehensive in Hackney and a very keen cyclist.
You can find Henry on LinkedIn and follow @happyhenry on Twitter.
More by Henry