What do David Attenborough and Mindfulness Have in Common?
In: Blog
Date: Aug 05, 2016
By: Claire Lickman
What do David Attenborough and Mindfulness have in common? Find out in this two minute video with our Senior Facilitator, Paul Gapper.
Hi, we are Happy
We are leading a movement to create happy, empowered and productive workplaces.
How can we help you and your people to find joy in at least 80% of your work?
More about Happy
What do David Attenborough and Mindfulness have in common
So what does everyone think of when they think 'David Attenborough'?
What did you say? He bothers gorillas, yes, in his little t-shirt! In fact, he sits in the middle of them with a hand – well, a claw going over the top, going: "Do you notice, the mother is just about to-" No matter what is happening, if it's a lovely butterfly, or if it's a snake, or an orangutan, he just notices. He just notices his experience. He doesn't interfere with it, he doesn't try and kill the snakes and find the ice cream, he just notices.
When we do this exercise, all I need you to do is get 'David Attenborough mind' and just notice your experience. That's all you have to do, and as soon as you do that, you've got it right. You don't have to empty your mind; you just have to notice. I'm gonna sit during this – this is the great thing about being a mindfulness teacher, you get to sit a lot. And you can either join me while we do this exercise or you can just think about other things: it's absolutely up to you whether you join in or not. While I'm doing it I'm going to shut my eyes – again, you don't have to shut your eyes. You can have your eyes open and perhaps just fix them on the table in front of you.
First off, all I need you to do is just notice the sounds inside and outside the room.
What we wanna do is listen, really listen – that's what you were doing. So all you have to do with mindfulness is notice. Notice the physical signs of it, and be with it. Just stay with it: it will change.
Paul is a Masters qualified trainer with experience in interpersonal skills, work skills and management training. He has worked in the public, private and voluntary sectors for over fifteen years. Paul has a Distinction in the Institute of Personnel Development Training Certificate and the teacher-training certificate for Mindfulness-Based Approaches from the Oxford Mindfulness Centre.
He is Senior Facilitator at Happy, and you can join him for an Introduction to Mindfulness session at Happy.
Why not sign up to our newsletter?
Sign up to our monthly newsletter, full of tips, tricks and news to help you to be happier and more productive at work.
Sign up here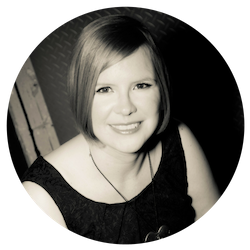 Claire Lickman
Claire is Head of Marketing at Happy. She has worked at Happy since 2016, and is responsible for Happy's marketing strategy, website, social media and more. Claire first heard about Happy in 2012 when she attended a mix of IT and personal development courses. These courses were life-changing and she has been a fan of Happy ever since. She has a personal blog at lecari.co.uk.
More by Claire
Next Conference: 2024 Happy Workplaces Conference
Our Happy Workplaces Conference is our biggest event of the year, and we'd love for you to join us next year. Save the date for Wednesday 15th May 2024!
This will be a hybrid event — we will host up to 50 people in the venue at Happy's HQ in Aldgate, London, and up to 200 people online via Zoom. The speakers will be a mix of online and in person. However you choose to join us for 2024, there will be interaction, discussion, space for reflection and opportunities to network with others.
All tickets are currently half-price until January 2024.