Using Absolute Cell References in Excel
In: Blog
Date: Mar 23, 2017
By: Jonny Reynolds
Absolute Cell References are one of those jargon words we hear used about Excel formulas all the time.
Hi, we are Happy
We are leading a movement to create happy, empowered and productive workplaces.
How can we help you and your people to find joy in at least 80% of your work?
More about Happy
You may be asked if you're familiar with Absolute Cell References before attending some of our Excel courses at Happy, or you may have asked for help with a formula and been told "you need to Absolute that cell!"
So what are absolute cell references?
In simple terms, they are cell references that don't change.
Why do cell references change? Auto fill is the usual culprit.



In this example, we created a formula in cell C2 and auto-filled it down to C6. At first glance, everything looks okay, but the answers in cells C3:C6 are wrong.
A quick check of the formula shows that when the formula was auto filled down, the E2 cell reference changed:



The E2 cell reference needs to be used in all of the formulas.
The fix
All we need to do is to Absolute, or fix, the E3 cell reference
Click on the cell containing the formula you wish to change.
Click next to the formula on the Formula bar.
Move the cursor so that it sits next to the cell reference you wish to make absolute.
Press F4 on the keyboard, Dollar signs will appear around the cell reference.
Press Enter.
If we check out the formulas now, you'll see that not only have the dollar signs appeared around the E3 cell reference, but when we filled the formula down the $E$3 cell reference is now used in every formula and we have the correct answers!


Why not sign up to our newsletter?
Sign up to our monthly newsletter, full of tips, tricks and news to help you to be happier and more productive at work.
Sign up here
Improve your productivity in Excel with happy
Happy has high-quality, learner-focused Excel training courses for all skill levels, designed to improve your confidence and productivity. And our new online learning programme is just as interactive as our classroom sessions.
Here are our most popular options:
Our learners tell us that they save an average of 32 minutes a day with our Excel training courses. How much time could you save with us?
Why learn online with Happy?
Interactive and engaging - just like our classroom sessions
Bitesize or full-day sessions - fit around your schedule
Learn from home - all you need is a quiet place to call from and an internet connection
IT Helpline - 2 years of free support after your course
No quibble money-back guarantee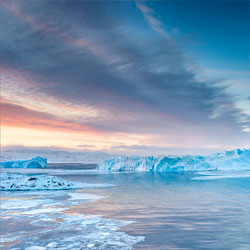 Jonny Reynolds
Jonny worked at Happy for over 11 years, starting as Operations Manager and working his way up to Business Stream Manager.
More by Jonny