To be happy at work, be a florist not a banker
In: Blog
Date: Nov 14, 2012
By: Henry Stewart
One thing that is clear from the results is that working in a high pay profession doesn't necessarily make you happy:
Happiest Professions: Florist, gardener, hairdresser, plumber
Unhappiest professions: Bankers, IT workers, HR staff
There have been similar surveys before, especially in the USA. Myplan.com found Financial Analysts were bottom of a list of 300 professions for happiness, while singers and fire fighters came top.
City and Guilds notes that those in vocationally-trained skills-based jobs are happier than those in academic-trained, office-based jobs.But the overwhelmingly happiest are the self-employed, those in full control of their work.
This is released in the week that Richard Branson wrote that the best measure of business success is happiness. You won't be surprised to know I agree with that! And I firmly believe, based on our experience working with a wide range of companies, that all workplaces could be happy. But, as with those happy self-employed, we need to give people control of their jobs and the trust and freedom to feel ownership and satisfaction.
If banking focused more on making their people feel valued and motivated, and less on short-term financial gain, then maybe they would not just be better places to work but give better service to their customers too. I like to think that in that kind of culture scandals like PPI miss-selling might never have happened.
Check out the Happy Manifesto or my list of 80 ideas for a happy workplace, if you want help making your organisation happier.
Hi, we are Happy
We are leading a movement to create happy, empowered and productive workplaces.
How can we help you and your team to find joy in at least 80% of your work?
Why choose Happy?
Award-winning learner-focused approach
Small class sizes to give personal one-to-one support
Two years of free support after your course
Private group options available
No quibble money-back guarantee on all courses
The course was well planned, well delivered and full of really interesting content.
Trusted Customer
95 days ago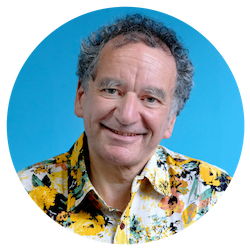 Henry Stewart, Founder and Chief Happiness Officer
Henry is founder and Chief Happiness Officer of Happy Ltd, originally set up as Happy Computers in 1987. Inspired by Ricardo Semler's book Maverick, he built a company with a reputation for some of the best customer service in the country and one of the UK's best places to work, winning multiple awards for its culture and philosophy.
His first book, Relax, was published in 2009. His second book, the Happy Manifesto, was published in 2013 and was short-listed for Business Book of the Year.
Outside of work he is a father of three, was Chair of Governors at his local primary and comprehensive in Hackney and a very keen cyclist.
You can find Henry on LinkedIn and follow @happyhenry on Twitter.
More by Henry