#TipTuesday: Voting via Email using Outlook
In: Blog
Date: Sep 05, 2016
By: Claire Lickman
Learn how to use the voting feature in Microsoft Outlook in this week's time-saving two-minute video!
Hi, we are Happy
We are leading a movement to create happy, empowered and productive workplaces.
How can we help you and your people to find joy in at least 80% of your work?
More about Happy
Why not sign up to our newsletter?
Sign up to our monthly newsletter, full of tips, tricks and news to help you to be happier and more productive at work.
Sign up here
Creating a poll via email makes it easy for you to find out people's preferences and make decisions. In Nicky's video above, you will learn how to create a poll, either with Outlook's suggested Accept/Reject, or Yes/No/Maybe, or even create your own options. You will then learn how to send your ballot back to the recipient, and view all of the recipient responses.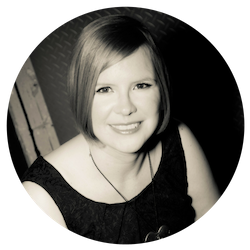 Claire Lickman
Claire is Head of Marketing at Happy. She has worked at Happy since 2016, and is responsible for Happy's marketing strategy, website, social media and more. Claire first heard about Happy in 2012 when she attended a mix of IT and personal development courses. These courses were life-changing and she has been a fan of Happy ever since. She has a personal blog at lecari.co.uk.
More by Claire
Want to learn more?
Our Microsoft Outlook courses cover lots of tips and tricks to make sending email and managing your appointments easy. Click on the course titles below to view the course outlines and book your place.
Outlook Core Level 1 is designed for those new to Outlook and using computers. Click here to view the course outline and available dates 
Outlook Core Level 2 is designed for more confident users and covers the more advanced features of Outlook, such as using Categories and Rules to automate your email organisation, Quick Parts (like Autotext in Word) and Templates to speed things up. Click here to view the course outline and available dates 
How to Manage Your Email Inbox is a half-day course, covering lots of tips and tricks to improve your productivity at work. This course will give you a radical new approach to your email that will help you to free up time for the big things you want to achieve. It will also leave you with the technical skills to deal with your emails more efficiently, so you feel in control. Click here to view the course outline and available dates 
As always, get in touch if you'd like to book a private group course, which can be held at your workplace or here at Happy.
You can also join our Happy Video Library for just £40 per year to view hundreds of time saving two minute tips – contact us for details of group rates for organisations.