How to Turn Off New Email Alerts in Outlook so You Can Focus
In: Blog
Date: May 05, 2020
By: Claire Lickman
Did you know that when you are interrupted, it takes an average of 5 minutes to get back to the same level of concentration you had before? The worst culprit for interruptions are email notifications. We recommend that you only check your email three times a day, or only after you have completed a task.
In this short video, Nicky explains how you can turn off that distracting email alert in Outlook so you can focus better and be more effective.
Hi, we are Happy
We are leading a movement to create happy, empowered and productive workplaces.
How can we help you and your people to find joy in at least 80% of your work?
More about Happy
How to Turn Off New Email Alerts in Outlook so You Can Focus
While we all think that we can multi-task, the reality is that we can only focus on one thing at once. One of the biggest interruptions is the 'new email' alert in Outlook. But it can take at least five minutes to find your focus again after being interrupted — so if you receive a lot of emails throughout the day, that can have a huge impact on your productivity.
At Happy, we recommend using the 321zero method — checking your email three times a day for 21 minutes at a time, and getting your inbox down to 0 each time. For those of us who have to keep on top of their inbox as part of their job role, we recommend checking and responding to emails once you have completed a task.
In this short video, Nicky explains how you can turn off the email notifications in Outlook so you can focus and be more effective.
Why not sign up to our newsletter?
Sign up to our monthly newsletter, full of tips, tricks and news to help you to be happier and more productive at work.
Sign up here
Manage Your Outlook Inbox Effectively With Our Online Courses
We have created several new online courses to help you to manage your email inbox and be more productive at work.
Join us for our Beating Email Overload 90-minute session to learn how to manage your inbox effectively and speed up some of your everyday tasks.
In our Five Day Productivity Blitz, you will focus on a different productivity tool each day for a week. Every morning you will join a Zoom call to learn the technique and again in the afternoon to keep you accountable.
All of our online sessions are interactive, with a blend of activities and discussion to help you embed your learning. Plus, like all of our learning, we offer a full, no quibble money-back guarantee.
Why learn online with Happy?
Interactive and engaging - just like our classroom sessions
Bitesize or full-day sessions - fit around your schedule
Learn from home - all you need is a quiet place to call from and an internet connection
IT Helpline - 2 years of free support after your course
No quibble money-back guarantee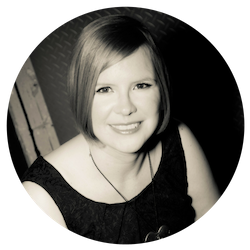 Claire Lickman
Claire is Head of Marketing at Happy. She has worked at Happy since 2016, and is responsible for Happy's marketing strategy, website, social media and more. Claire first heard about Happy in 2012 when she attended a mix of IT and personal development courses. These courses were life-changing and she has been a fan of Happy ever since. She has a personal blog at lecari.co.uk.
More by Claire