#TipTuesday: COUNTIF Function
In: Blog
Date: Jul 11, 2016
By: Claire Lickman
Learn how to use the COUNTIF function in this week's Tip Tuesday two-minute video!
Hi, we are Happy
We are leading a movement to create happy, empowered and productive workplaces.
How can we help you and your people to find joy in at least 80% of your work?
More about Happy
The COUNTIF Function in Microsoft Excel
Why not sign up to our newsletter?
Sign up to our monthly newsletter, full of tips, tricks and news to help you to be happier and more productive at work.
Sign up here
COUNTIF allows you to count all the cells that have a given value. For example, if you wanted to count the number of products sold in a certain colour, or the number of sales in a particular city (as in Nicky's example above). This feature will save you so much time and it's so easy to use.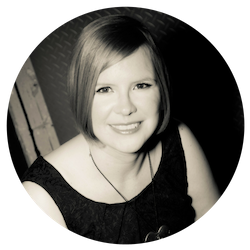 Claire Lickman
Claire is Head of Marketing at Happy. She has worked at Happy since 2016, and is responsible for Happy's marketing strategy, website, social media and more. Claire first heard about Happy in 2012 when she attended a mix of IT and personal development courses. These courses were life-changing and she has been a fan of Happy ever since. She has a personal blog at lecari.co.uk.
More by Claire
Want to learn more?
The COUNTIF function is covered in our Microsoft Excel Core Level 2 training course. Click through to see the full course outline and upcoming course dates.
If you'd like training at your workplace, please contact us for our availability and prices.
You can also join our Happy Video Library for just £40 per year to view hundreds of time saving two minute tips – contact us for details of group rates for organisations.