How to Group Dates Together in a Pivot Table in Excel
In: Blog
Date: Aug 24, 2020
By: Claire Lickman
Pivot Tables are a fantastic way to make sense of complex tables of data. In this two-minute video, Nicky explains how your Pivot Tables can show group your data by Month and Year with just a few clicks.
Hi, we are Happy
We are leading a movement to create happy, empowered and productive workplaces.
How can we help you and your people to find joy in at least 80% of your work?
More about Happy
How to Group Dates Together in a Pivot Table
In Excel, you can use Pivot Tables to group together your tables of data by the categories you choose. This can help you to find meaningful information and spot the trends used when making decisions.
One of the ways that you can group your Excel data is by month if you have a Date field. By clicking inside your Pivot Table and going to the Analyse tab then clicking on Group Selection, you can choose how to group and view your data. But don't forget — when grouping by Month, data from every year will be grouped together, so if you want to see your data grouped by month and year, you must select both options.
Related blogs
Why not sign up to our newsletter?
Sign up to our monthly newsletter, full of tips, tricks and news to help you to be happier and more productive at work.
Sign up here
Learn More Pivot Table Tips in Our Online Training Courses
We offer several 90-minute online workshops that cover creating and using Pivot Tables in Excel to help you to make the most from your data.
Pivot Tables and Charts — This session will help you take large sets of data and quickly analyse them using the Pivot Table and Chart tools. We'll show you how to pick the right headings to ask meaningful questions of your data and how to edit a Pivot Table so it shows exactly the information you need.
Data Tidying — If you work with data that you want to analyse or create Pivot Tables in but it needs tidying in order to give you the information you need, this is the session for you.
Visit our Intermediate Excel Level 2 Pivot Tables and Charts sessions page to learn more
Why learn online with Happy?
Interactive and engaging - just like our classroom sessions
Bitesize or full-day sessions - fit around your schedule
Learn from home - all you need is a quiet place to call from and an internet connection
IT Helpline - 2 years of free support after your course
No quibble money-back guarantee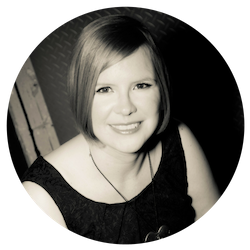 Claire Lickman
Claire is Head of Marketing at Happy. She has worked at Happy since 2016, and is responsible for Happy's marketing strategy, website, social media and more. Claire first heard about Happy in 2012 when she attended a mix of IT and personal development courses. These courses were life-changing and she has been a fan of Happy ever since. She has a personal blog at lecari.co.uk.
More by Claire