The Happy Manifesto: A Pisstaker's Charter? [Two-Minute Watch]
In: Blog
Date: Feb 19, 2018
By: Claire Lickman
In this short video, Brendan O'Keefe of Epic CIC explains about some of the difficulties he had at Epic CIC when first implementing The Happy Manifesto principles of a culture based on autonomy, trust and freedom.
Hi, we are Happy
We are leading a movement to create happy, empowered and productive workplaces.
How can we help you and your people to find joy in at least 80% of your work?
More about Happy
The Happy Manifesto: A Pisstaker's Charter?
"Some staff have thrived in the environment and really get it, really like the idea of autonomy and freedom – others are very, very scared of it.
"This is one of the things that I got badly wrong. I bought into the whole idea of Happy Manifesto, freedom and autonomy so much, and it really seems so inherently obvious that this is the way to go. What is there not to like? Everybody will love this, they will applaud to the rafters when I announce at the conference that this is the way we're going.
"In fact, at the very first conference that we talked about this, as a matter of fact Henry came along as one of our speakers, and at the end of the conference, one of the staff members came up to me and said "do you know what you're doing with all this freedom stuff? You're creating a pisstaker's charter." Maybe that should be the subtitle of your book, Henry!
"I have to say, that particular person on that day, she is absolutely one of the top stars of this process. she has come through being given freedom and autonomy to do her job the way she wants to do it, and now is one of the most indispensable people in the organisation. I barely noticed her before that – and the "pisstaker's charter" didn't go down well with me either! And now she's absolutely fantastic and gets it.
"So you have to work at it and people will come round to it, but there are some for whom it will always be problematic.
"The assumption I made, which was the wrong one, was that everybody would like it from day one and that they would enjoy the thought that they were being trusted and given the freedom to do their job. And while they don't always say these words, there are some staff who have fed back to me, and what they are saying is, 'thanks for the freedom, now tell me what to do with it'. Now either I'm not explaining it well enough, or you're just not getting it."
Brendan was speaking at the Creating Happy Workplaces in the Public Sector Conference on 22nd February 2017. Click here to view more videos, PowerPoint slides and blogs from the event.
Brendan O'Keefe is the Managing Director of Epic CIC, the UK's first youth service mutual launched in January 2014. Brendan is a Cabinet Office Mutuals Ambassador and advises local authorities throughout the country on the mutualisation of services. He has hands on experience of leading a successful public sector spin out. Brendan is driven by the notion that supporting young people to make a successful transition to responsible and fulfilling adulthood is one of the most important duties of any modern day society.
Keep informed about happy workplaces
Sign up to Henry's monthly Happy Manifesto newsletter, full of tips and inspiration to help you to create a happy, engaged workplace.
Sign up here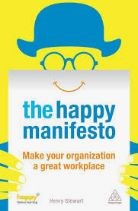 Learn the 10 core principles to create a happy and engaged workplace in Henry Stewart's book, the Happy Manifesto.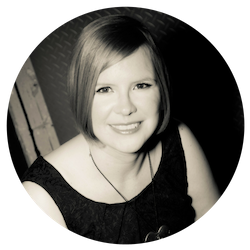 Claire Lickman
Claire is Head of Marketing at Happy. She has worked at Happy since 2016, and is responsible for Happy's marketing strategy, website, social media and more. Claire first heard about Happy in 2012 when she attended a mix of IT and personal development courses. These courses were life-changing and she has been a fan of Happy ever since. She has a personal blog at lecari.co.uk.
More by Claire
Happy's next conference: 2019 Happy Workplaces CEO Conference
24th October at Happy's HQ in London.
Hear from Bruce Daisley, EMEA Vice President of Twitter, host of the podcast Eat Sleep Work Repeat and best-selling author of The Joy of Work. Other speakers include Gill Arupke of the Social Interest Group, Donald Wibberly of Cougar and Katharine Horler OBE of Adviza. This event is strictly for Chief Executives and Managing Directors.