The Future of Leadership: Humanity and Compassion
In: Blog
Date: May 30, 2013
By: Henry Stewart
The June 2013 issue of Management Today includes, in a debate about "The Changing Face of the Leader" a paragraph that I believe holds tremendous insight:
"Recently, I talked to young people from Indonesia, Brazil and China. I asked them what they expected from the leader of the future and their answers amazed me. The qualities that came up were humanity and compassion. They also wanted leaders who had the ability to put staff at the centre of what they do. They want leaders who aren't charismatic – they want people who are humble enough to admit they don't know all the answers."
Leena Nair, Senior Vice President (leadership and organisational development), Unilever
For me this paragraph is a statement packed with such wisdom that I am not going to add anything more. Thoughts welcome on what leadership based around humanity and compassion will look like.
Hi, we are Happy
We are leading a movement to create happy, empowered and productive workplaces.
How can we help you and your team to find joy in at least 80% of your work?
Why choose Happy?
Award-winning learner-focused approach
Small class sizes to give personal one-to-one support
Two years of free support after your course
Private group options available
No quibble money-back guarantee on all courses
It was really insightful content with practical tips to use at work and everyday life.
Sarah Maynard
23 days ago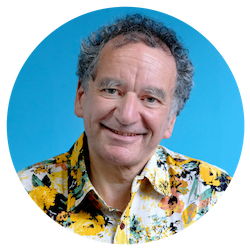 Henry Stewart, Founder and Chief Happiness Officer
Henry is founder and Chief Happiness Officer of Happy Ltd, originally set up as Happy Computers in 1987. Inspired by Ricardo Semler's book Maverick, he built a company with a reputation for some of the best customer service in the country and one of the UK's best places to work, winning multiple awards for its culture and philosophy.
His first book, Relax, was published in 2009. His second book, the Happy Manifesto, was published in 2013 and was short-listed for Business Book of the Year.
Outside of work he is a father of three, was Chair of Governors at his local primary and comprehensive in Hackney and a very keen cyclist.
You can find Henry on LinkedIn and follow @happyhenry on Twitter.
More by Henry