Social and Collective Learning: Can it Really be Created?
In: Blog
Date: Apr 04, 2018
By: Joseph Grech
Social learning has become a bit of a buzzword in the Learning and Development world nowadays. Organisations that I speak to want to know more about it and most importantly how to foster it in the workplace.
Hi, we are Happy
We are leading a movement to create happy, empowered and productive workplaces.
How can we help you and your people to find joy in at least 80% of your work?
More about Happy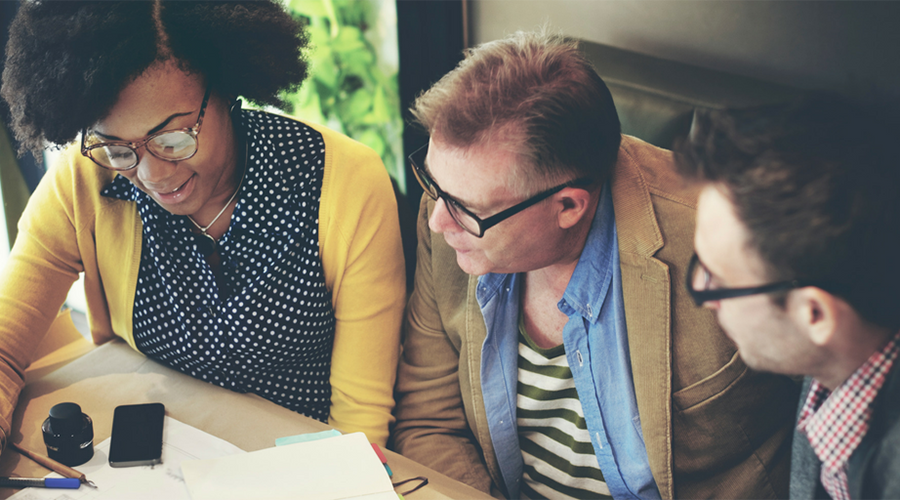 The first question that I always ask is whether they know what social learning means.
I find that a lot of people use such terminology that is buzzing around rather flippantly and do not necessarily know what it actually is about. This, more so than anything else, I find is the case for coaching, mentoring, digital learning and of course social learning. The response that I typically get across the board is social learning being about getting people to learn from each other. To be fair, this is not an inaccurate representation of what social learning is. However, what tends to be flawed is the part on fostering social learning. Too many companies 'force' it.
A lot of theorists have speculated what social learning actually is. I will spare you the academic detail but to summarise, in a L&D and organisational context, there is very little agreement on what exactly it is. I believe that social learning is multifaceted and so is the terminology that is associated with it.
The characteristics of effective social learning
Collaborative, group, collective and co-operative learning is all vocabulary that is utilised in relation to social learning. Although there is fine differentiation between the terminology there is very little conclusive agreement on this.
However there are some characteristics that we can take from these terminologies to give us an overview of what effective social learning could entail:
An activity that involves observation and replication of a behaviour. We learn socially by attending to a situation and its outcome and then deciding whether to replicate that behaviour (or not).
Social learning cannot be designed like a regular L&D intervention.
Structures can be put into place in order to encourage people to learn from each other however it cannot be forced.
Social learning relies on the individual. One of its premises is that the person should actively take ownership of their learning and seek ways to develop themselves.
Social learning is not just about technology. Although technology greatly supports social learning, it is not an interchangeable concept with digital learning.
So the key question – can it be created?
Not really is the simplest answer. Social learning practices can definitely be encouraged but creating it is virtually impossible.
First, an examination of the culture of the organisation is essential since social working practices need the right blend of cultural ingredients to foster. If your organisation's culture focuses on blame and limiting mistakes then social learning will probably not happen. People will be less prone to try new things and discuss their learning as a result of this process.
​The organisation needs to have very strong values of individual development. From a tactical point of view clear PDPs need to be in place together with regular exploration of development opportunities with line managers. The company needs to live its L&D values and this ethos of development must permeate across the entire organisation.
Finally, senior leadership must be strong, visible and in support of these practices. Leaders need to be engaged with social learning – they should be driving discussions with their team members in order for other employees to model the behaviours that they exhibit.
What is your understanding of social learning? Do you use it in your organisation and in that case how?
This guest blog was originally posted on Joseph's site, Smarter Learning.
Related blogs
Why not sign up to our newsletter?
Sign up to our monthly newsletter, full of tips, tricks and news to help you to be happier and more productive at work.
Sign up here
It worked very well for what we wanted. We'd collaborated to ensure that the workshop was be spoked to our needs.
Trusted Customer
3 days ago
Learn how to have successful, collaborative online meetings with our Live Online Learning workshops
Happy offers a range of two-hour online workshops centred on productive online meetings. 
9 Tips to Leading Interactive Meetings in Zoom will show you how to involve everybody and become more focused with Zoom. 
Foundations for Great Remote Meetings looks at how to be the perfect participant in your remote meetings. 
Chairing Remote Meetings considers how to facilitate productive and enjoyable meetings that achieve the purpose for which they have been arranged.
Why learn online with Happy?
Interactive and engaging - just like our classroom sessions
Bitesize or full-day sessions - fit around your schedule
Learn from home - all you need is a quiet place to call from and an internet connection
No quibble money-back guarantee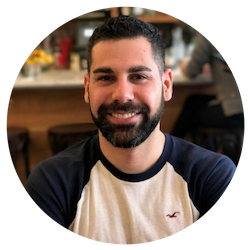 Joseph Grech
Joseph is a freelance facilitator and ICF accredited coach with extensive experience supporting individuals and organisations in the UK and internationally. He firmly believes in the potential of people and this shines through his approach, as he is able to very quickly build relationships whilst supporting and challenging individuals in an engaging manner to help them grow. Joseph is a Fellow of the CIPD and has previously worked as the Head of L&D for a global HR consultancy providing management development programs to a range of industries globally. He also worked as a L&D Manager for a FTSE100 organisation and as a Training Manager for an immigration consultancy, responsible for setting up and developing the firm's L&D department.
More by Joseph