Rekha Mehr, MassChallenge UK – How are large organisations like ocean liners?
In: Blog
Date: Feb 22, 2016
By: Claire Lickman
Rekha Mehr of MassChallenge UK talks about creating change and innovation in the public sector in this short video.

Rekha gave a great talk about her experiences as Director of Partnerships of MassChallenge UK, an organisation that identifies new partnerships between mentors, communities and funding to help entrepreneurs.
In her experience, the main barriers to innovation and change were internal – having the confidence and the time to make change was key. If staff feel overwhelmed or stressed, and that change is too much work, it won't happen.
She gave an excellent analogy, of how large organisations are like large ships – change can be slow to implement. You can watch this in our video clip above.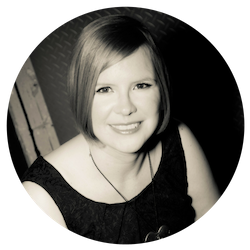 Claire Lickman
Claire is Head of Marketing at Happy. She has worked at Happy since 2016, and is responsible for Happy's marketing strategy, website, social media and more. Claire first heard about Happy in 2012 when she attended a mix of IT and personal development courses. These courses were life-changing and she has been a fan of Happy ever since. She has a personal blog at lecari.co.uk.
More by Claire
Happy's next conference: 2019 Happy Workplaces CEO Conference
24th October at Happy's HQ in London.
Hear from Bruce Daisley, EMEA Vice President of Twitter, host of the podcast Eat Sleep Work Repeat and best-selling author of The Joy of Work. Other speakers include Gill Arupke of the Social Interest Group, Donald Wibberly of Cougar and Katharine Horler OBE of Adviza. This event is strictly for Chief Executives and Managing Directors.