Recruit for Attitude, Train for Skill in Practice – Valentina Culatti, UNIT9
In: Blog
Date: Aug 05, 2016
By: Claire Lickman
Could you be missing out on exciting new talent? Try recruiting for attitude and potential ability. Find out how it works for UNIT9 in this video.
Hi, we are Happy
We are leading a movement to create happy, empowered and productive workplaces.
How can we help you and your people to find joy in at least 80% of your work?
More about Happy
Recruit for Attitude, Train for Skill in Practice
We are very famous to be the ones that recruit people from the schools or remote locations around the world – so much that sometimes they call us UNI9 instead of UNIT9, you know, as we train them.
And the other day there was a guy that we hired three months ago and he just finished his probation as a creative, and he came to me and he thanked me, and said "thank you so much for confirming me in the job, because nobody would ever have given me a chance because of my CV, my profile. It's so weird, I want to be a creative in this industry but I come from architecture – so when they were looking at my video, they couldn't see the potential, they couldn't see how I would have performed, so it was an immediate barrier." But we didn't – we just see the potential in the guy and he's doing great.
In another example, this is a bit random, I was interviewing a Project Manager, and he was perfect, perfectly dressed. And when you think about the UNIT9 crew, you think about those London hipsters that trashed the London fields recently, right, so that's the kind of crowd you're talking to! So if you get a guy who has great manners, very polite, and the CV is perfect – and yes on paper, but where is the quirky angle, how are you going to fit in this environment, how are you going to get on well with your peers, with your colleagues?
Because that is key, because it's team building, team management, and then I asked him a random question because it's what I do, that's how I feel my gut, I interview not based on the curriculum, but on my gut. "What music do you like?" and it was perfect, he was wearing a suit, and he was like, I am a fan of heavy metal. And I said oh, okay, now I get it, and I wasn't expecting it – so he got the job, and he's doing brilliantly.
About Valentina
Valentina Culatti has a degree in Science of Communication and a Masters in Multimedia Content Design. She joined UNIT9 in 2007 as an Interactive Producer, and in 2015 she took over as Managing Director of the entire UNIT9 group. She leads an award-winning team of over 200 creatives and technologists in five locations around the world, working across digital, gaming, experiential, film and VR. UNIT9 has simply the most positive staff survey that Happy has ever seen. You can contact her on Twitter at @mybloodyval.
Why not sign up to our newsletter?
Sign up to our monthly newsletter, full of tips, tricks and news to help you to be happier and more productive at work.
Sign up here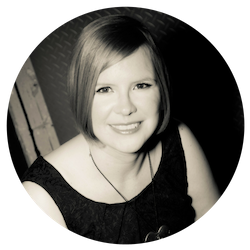 Claire Lickman
Claire is Head of Marketing at Happy. She has worked at Happy since 2016, and is responsible for Happy's marketing strategy, website, social media and more. Claire first heard about Happy in 2012 when she attended a mix of IT and personal development courses. These courses were life-changing and she has been a fan of Happy ever since. She has a personal blog at lecari.co.uk.
More by Claire
Next Conference: 2023 Happy Workplaces Conference
Our Happy Workplaces Conference is our biggest event of the year — and we're excited to announce that it will be back for 2023. Save the date for 15th June 2023!
Due to the success of previous years, we will be holding this event online via Zoom. As always, this event will include lots of discussion and interaction, with the opportunity to meet others who are on their journey to create happy workplaces.
Our speakers will be announced early next year. Previous speakers have included leadership gurus Tom Peters, David Marquet, Liz Wiseman and Bruce Daisley — as well as Andrew Barnes, author of The 4 Day Week, Helen Sanderson MBE, Professor Donna Hall CBE, and Pim de Morre of Corporate Rebels. We've had speakers from organisations such as John Lewis, WL Gore, Buurtzorg, Woohoo inc, Propellernet, Mayden, Next Jump, Foundation SP, Epic CiC, the National Audit Office, and more.
Use discount code EarlyHW23 at checkout to receive your Early Bird discount for 50% off.