Our Most Radical Belief on Management
In: Blog
Date: Feb 03, 2012
By: Henry Stewart
I often say that our most radical belief at Happy is this: you should decide who should manage people based on how good they are at managing people.
Hi, we are Happy
We are leading a movement to create happy, empowered and productive workplaces.
How can we help you and your people to find joy in at least 80% of your work?
More about Happy
Because too often they are chosen on their core skill or how long they've been in the job.
We worked with one company who had a problem with their Marketing Manager. Let's call her Sarah. Now Sarah was brilliant at marketing and vital to the company's success. But she was not good at managing people and lost around half her staff every year as they moved to other jobs.
They came to us to help them solve the problem. They wanted to keep Sarah but needed to find a way to motivate and keep their people. The solution was, of course, simple. Sarah's role got changed to one of Marketing Expert, where she spent all her time doing marketing stuff. We found the person in the team who was great with people and trained them to be the new manager. (Of course, if it had been at Happy, we'd have had the staff choose who it should be.)
The great thing about this solution was that it was win/win. Everybody gained. The happiest person of all was Sarah who lost the bits of the job that were stressing her out and got to spend all her time doing what she was great at.
Working with groups of managers, I've found many who absolutely love managing people. Its what motivates them, what gets them up in the morning and what they will remember long after they leave this job. But many others hate it. However much training they receive, they still aren't great at it and they know it. It stresses them out and they would love it if they could have their seniority without having to manage people.
This is one of the most important steps to making your workplace happier.
Make sure your managers are selected for how good they are at managing people and you will transform the lives of many of your staff. And that means they will stay and be motivated to do a great job. It is kind of common sense.
Keep informed about happy workplaces
Sign up to Henry's monthly Happy Manifesto newsletter, full of tips and inspiration to help you to create a happy, engaged workplace.
Sign up here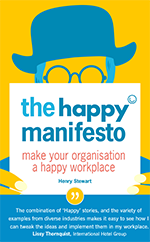 Learn the 10 core principles to create a happy and productive workplace in Henry Stewart's book, The Happy Manifesto.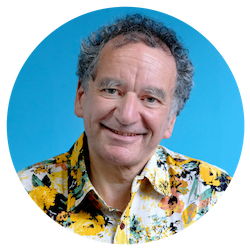 Henry Stewart, Founder and Chief Happiness Officer
Henry is founder and Chief Happiness Officer of Happy Ltd, originally set up as Happy Computers in 1987. Inspired by Ricardo Semler's book Maverick, he has built a company which has won multiple awards for some of the best customer service in the country and being one of the UK's best places to work.
Henry was listed in the Guru Radar of the Thinkers 50 list of the most influential management thinkers in the world. "He is one of the thinkers who we believe will shape the future of business," explained list compiler Stuart Crainer.
His first book, Relax, was published in 2009. His second book, the Happy Manifesto, was published in 2013 and was short-listed for Business Book of the Year.
You can find Henry on LinkedIn and follow @happyhenry on Twitter.
More by Henry