If You Manage Costs, Your Costs Will Go Up
In: Blog
Date: Jan 29, 2018
By: Claire Lickman
In this two-minute video, John Seddon (Managing Director Vanguard Consulting) explains about failure demand - and why managers shouldn't focus on managing costs.
If You Manage Costs, Your Costs Will Go Up
"Interestingly, back in the 80s in the private sector when this started, later in the early 2000s in the public sector when they were bullied into doing it by Tony Blair, every case that I'm familiar with of a new call centre being established, the volume of demand calls coming in went above the anticipated plan.
"Now, if you think that way – how much work is coming in, how many people have I got, how long do they take to do stuff – and demand goes up, what do you do? Hire more people, open more call centres, bear down on the people to do it in a shorter time. That's the management logic isn't it?
"Why do managers do that? Why, they're focused on transaction cost. That's the heart of what they're managing. They do other things as well – they set out to standardise the work as they think that will make things more efficient. A lot of the lean numpty's think this – standardise the work, that'll make it more efficient. HMRC does this, don't they? They specialise the work, they think that'll make things [better], certainly it makes training cheaper, because they've only got to teach you to do one thing, not lots of things. These are the things that managers do.
"Now, whenever you've got a system designed that way, it will create failure demand. So, part two, what's the effect of this – costs go up.
"Here's an interesting thing. I keep telling managers – if you manage costs, your costs will go up. So here we are, managing cost, focusing on transactions – what it does, it creates failure demand. You know, you hear two people talk about the Health Service at the moment, and they say oh you know, demand is rising – no it isn't, it's failure demand that is rising inexorably, because the system's ineffective."
John Seddon is a British occupational psychologist and author, specialising in change in the service industry. He is the Managing Director of Vanguard Consultancy, a consultancy company he formed in 1985 and the inventor of The Vanguard Method. You can follow the Vanguard Method on Twitter: @vanguardmethod.
John was speaking at the 2017 Beyond Budgeting Conference in London. Click here to view more videos, PowerPoint and blogs from the event.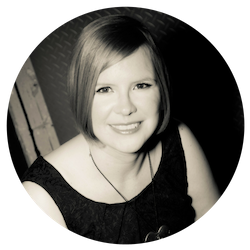 Claire Lickman
Claire is Digital Marketing Coordinator at Happy. She has worked at Happy since 2016, and is responsible for Happy's marketing strategy, website, social media and more. Claire first heard about Happy in 2012 when she attended a mix of IT and personal development courses. These courses were life-changing and she has been a fan of Happy ever since.
More by Claire
Happy's next conference: 2019 Happy Workplaces CEO Conference
24th October at Happy's HQ in London.
Hear from Bruce Daisley, EMEA Vice President of Twitter, host of the podcast Eat Sleep Work Repeat and best-selling author of The Joy of Work. Other speakers include Gill Arupke of the Social Interest Group, Donald Wibberly of Cougar and Katharine Horler OBE of Adviza. This event is strictly for Chief Executives and Managing Directors.