If only BT and Virgin Media were as efficient as Hackney Council
In: Blog
Date: May 11, 2015
By: Henry Stewart
Last night I found we were out of recycling bags, without which Hackney Council won't accept our recycling. So I went on the Council site and, in about 1 minute, ordered some new ones. But here's the remarkable bit. By the time I left our house at 11am this morning, the bags had been hand delivered to our front door.
Hi, we are Happy
We are leading a movement to create happy, empowered and productive workplaces.
How can we help you and your people to find joy in at least 80% of your work?
More about Happy
I was delighted. But I wasn't too surprised, because that is the kind of service we have come to expect from our local Council. They are easy to get through to on the phone, and generally helpful and efficient. Indeed all the services we use, especially the local schools, are excellent.
Which leads me to ask, why can't the private sector be as efficient as the public sector?
The biggest contrast is with our broadband/TV/phone supplier. We used to be with Virgin. However I got tired of having to put aside an hour to call them, knowing how long I would have to wait on hold. And then talk to somebody who would make clear promises and completely fail to deliver – leading to another hour on the phone, and another.
So we switched to BT, thinking they couldn't be worse than Virgin. A big mistake. BT used to be quoted, back in the 80s and 90s, as a shining example of how privatisation produced more efficient service. I'm not sure what's gone wrong but something certainly has, as the service we have received – at work and at home – has been abysmal.
At home the BT installation engineer left us with nothing working. The next engineer pointed out why, as the first guy had plugged everything into the Virgin box. The second engineer plugged it into the correct BT box but was "not allowed" to move the box to where it needed to be for the BT services to work, we'd have to call out another engineer to do that. The 3rd engineer didn't turn up, leaving us about to spend a fourth morning at home waiting for the installation to be completed. The total compensation for this huge waste of our time? £10.
Why is it that the public sector can be so efficient and customer focused, but the private sector – despite the market and the forces of competition – can be so incompetent.
It isn't just Hackney Council. There are a whole range of public services that are a delight to deal with. The NHS has helped me and my family out in so many situations. And I have been so grateful for NHS Direct, which kept me at home often but got me to rush to hospital on two crucial life-saving times with my children.
Or the police. Imagine if BT was in charge of the local police. "You've had a burglary? I think we can fit in a visit a week on Monday sometime between 8am and 1pm".
With a few honourable exceptions (for me, John Lewis, First Direct and the Apple Store) it is hard to think of any parts of the private sector that give great service. And especially not those companies – like Capita, Serco and G4S – that have taken over public services.
Next time somebody tells you how efficient or customer focused the private sector is, ask them how easy it is to get through to somebody helpful from their mobile or broadband company on the phone.
So perhaps it is time that we stop asking if public services can be improved by being handed over to the private sector. I doubt that they can. Instead perhaps we should ask how private companies can learn to be as good as organisations in the public sector – and especially as good as Hackney Council.
Keep informed about happy workplaces
Sign up to Henry's monthly Happy Manifesto newsletter, full of tips and inspiration to help you to create a happy, engaged workplace.
Sign up here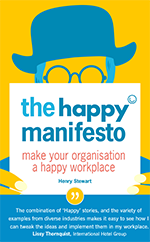 Learn the 10 core principles to create a happy and productive workplace in Henry Stewart's book, The Happy Manifesto.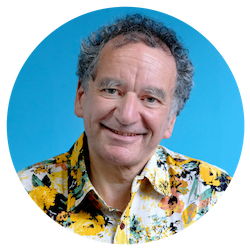 Henry Stewart, Founder and Chief Happiness Officer
Henry is founder and Chief Happiness Officer of Happy Ltd, originally set up as Happy Computers in 1987. Inspired by Ricardo Semler's book Maverick, he has built a company which has won multiple awards for some of the best customer service in the country and being one of the UK's best places to work.
Henry was listed in the Guru Radar of the Thinkers 50 list of the most influential management thinkers in the world. "He is one of the thinkers who we believe will shape the future of business," explained list compiler Stuart Crainer.
His first book, Relax, was published in 2009. His second book, the Happy Manifesto, was published in 2013 and was short-listed for Business Book of the Year.
You can find Henry on LinkedIn and follow @happyhenry on Twitter.
More by Henry