Humanity Above Bureaucracy: How Buurtzorg Reinvented Dutch Home Care
In: Blog
Date: Mar 25, 2021
By: Billy Burgess
Speaking at the 2017 Happy Workplaces conference, Madelon van Tilburg of Buurtzorg Nederland and Brendan Martin of Public World detail the advantages of a flexible, human-focused approach to home care. 
Madelon has been working for Dutch home care organisation, Buurtzorg, since 2011. Buurtzorg differs from her previous employers in that it lets nurses exercise freedom and responsibility in the job they're trained for. Brendan founded Public World with the aim of improving public service performance in the UK.
View Madelon and Brendan's full talk below.
Hi, we are Happy
We are leading a movement to create happy, empowered and productive workplaces.
How can we help you and your people to find joy in at least 80% of your work?
More about Happy
Humanity Above Bureaucracy: How Buurtzorg Reinvented Dutch Home Care
BM: I'm going to speak first and then Madelon is going to speak and then I will speak briefly again but I am really here just to top and tail what Madelon is going to tell you, because Madelon is a Buurtzorg nurse, has been for 5 years and she is the one that I think can really tell you what it is like to work in an organisation that does exactly what is says it will do in terms of creating an organisational environment enabling you to exercise your freedom and responsibility in doing the job that you are trained for.  
Public world is a small social enterprise based here in London and we have worked over many years to support and to try and understand how to improve public service performance, also services outside the public sector but particularly in the public service environment, simply because that is what motivates us more.  How to make changes in that environment through better staff and service user involvement.  What got me started down that road actually is about 20 something years ago I wrote a book about privatisation worldwide and it was a critique looking at how marketising and commercialising public services was being justified on the basis of their inefficiencies but actually wasn't solving the problems and was creating many more and it lead me onto do research on how you improve service performance in ways that actually involve people who use services and people who work in them and that is what I was doing for many years.  Then in about 2010, and this was work that involved a lot of travel, then I had to stop doing that because I became the principle carer for my mum.  That is my mum there, holding my elder daughter Rose, and as the principle carer for my mum I became very familiar with how the care at home services in London functioned.  What I found was that they were populated by underpaid, and you all know this, under appreciated workers, many of whom were doing the very best they could but in systems that neither respected them properly nor enabled them or gave them the resources they needed to do their jobs.  This was resulting in poor, low quality as well as low productivity and I started to think about what I learned over the last 20 years that could be applied to improving the home care environment.  When my mum died she didn't have much money but the little bit she did leave I thought well, I am going to use that money to try and pump prime a way of improving home care services in Britain and I started to imagine the way I would want them to be.  During the period when my mum was being looked after I used to speak to her care workers very often and I remember there was one light bulb moment when I said to one of the care workers, sometimes when things go wrong as they often did, I try to get through to your office on the phone and I can't get through and nobody answers the phone.  She just laughed. She said we don't even bother trying to get through to our managers on the phone, no one ever picks up.  I asked her what she would do if you have a problem or if you are running late or you need some support.  She says we call each other. It was a light bulb moment because I realised what if we could actually systemise this approach of enabling people with real purpose in their work; and I think that is a fundamental actually of Happy workplaces, you have a purpose in your work, and enabling them to escape the systems which are preventing them from being productive.  One of the other things about these home care workers of course was that they were grotesquely low paid.  This was at the time when the debates about zero hour contracts and especially about 15 minutes care visits was happening.  In that debate, and I didn't have much time at the time to participate in, but one of the things that occurred to me was actually whether a care worker visits for 10 minutes, 15 minutes or 2 hours is actually not the issue.  The issue is who is deciding how long that engagement needs to last for.  Sometimes my mum needed a 5-minute care visit and actually didn't want anymore.  Other times she needed a couple of hours but the care workers had absolutely no way of being able to decide week to week how to change the kind of care that was provided for her in a co-creative relationship with my mum herself and with me.
So after she died I started looking into finding if there was any place that was doing this properly, the way I would imagine it and it wasn't long of course before I found Buurtzorg and this is where I am going to hand over to Madelon.
MVT: Thank you very much for inviting me and I would really like to give you a little bit of insight about how we work within Buurtzorg.  I have now worked for the company for a little more than 6 years and what you see behind me is the onion model.  In a nutshell this is how Buurtzorg is working.  Our CEO Jos de Blok thought of this idea together with 4 nurses 10 years ago.  Last year we had our 10th anniversary.  This was his idea of a good way of home healthcare in the Netherlands because there was this movement going on, a lot of fragmented care and a lot of community nurses were really not happy in their old workplaces and other organisations and they found within Buurtzorg a better way in their opinion to give better care to people.  So this really shows the client is in the centre because that is our core business and that is the most important, and the circle around this is the informal network.  We think to keep costs down it is important to involve the informal network in the client situation.  It's not a wound; it's a person with a wound who is living in an environment, in a community, in a village so it is much more than just treating his wound.  We think it is very important to involve and create an informal network around the client and then of course we have the Buurtzorg team.  We also have a strong relation with the formal network within our community.
I want to start explaining how we work by showing this picture of a very nice client of ours.  She is 96, still living on her own in a community with support from her neighbours and also from her son and she can manage to live in her own apartment, and that is the movement that is going on in the Netherlands, they want you to stay in your own environment as long as possible.  She is suffering from early stage dementia so she has a lot of issues and she support stocking because she has heart failure but I won't go into details about her medical condition but this picture really shows, when we start taking care of her, we do the assessment and we have an initial interview and this is our starting point of the care.  We have to find out who is around this client. You can only find out by really connecting to her and talking to her and find out who is around her.  So we found out that she has a neighbour who is really concerned about her being 96 and living on her own and she asked us because we are there every day 'how can we help her or support her' so I said we can have a talk together with this lady and the neighbour and at the end we found out that this neighbour would come in every evening to pull off the support stocking.  So we would be there in the morning with some help from the informal network, there will be someone in the afternoon and the evening as well.  So that is where you try to find out who is around the client.  
We deliver holistic care.  In the other organisation I used to work in for several years there was a fragmented care, so one should come in for an injection and one can prepare a meal and another can help with a shower.  In Buurtzorg it's far better for this lady or a client who will have one person who will come in and will do the total package of care.  So we are not thinking of an injection etc., it's just a person who needs care.  In Buurtzorg you are a little bit forced by working in a holistic way and in the team we are generalists, so my team has 10 nurses and we all can do the tasks that have to be done.  So we take care of this whole process.  Before we took care of this lady she had another home care organisation and it could happen that there were more than 30 or 40 caregivers in her house.  Imagine what that would look like for a lady on her own, explaining every time again, and she can't hear so well.  Imagine what that would mean every time in your own house explaining what you want, how you want to be treated.  Now she has one team of 10 nurses taking care of her.  She says that she can see so many differences in a positive way.  This also works for us because when we enter a house we can see her bedroom door is closed and most of the time her bed is really tidy so this is alright, but sometimes when you enter a room or house we can see the bed is not made well, it's a little messy then because we know her we have to pay attention to this because she might have something going on so we talk about it and sometimes we may come extra this day to take care of her.  So we are really flexible in taking care of her, and because you know her, you know her habits and how she moves around so you can work far more preventatively and you can avoid for a hospital admission or something else. It's a benefit of the way we work but also for a nurse, it gives you time to get an engagement and a relationship with this lady.  In the other organisation there was no time, I was always in a rush, go in and go out.  There was no time; sometimes I was happy when they didn't ask me any questions because I had no time to answer them.  It was a completely different way of working.
We have tried to support self-management and we try to find solutions together.  We call it co-creating solutions.  For her we have a lot of different aids to put on support stocking or other medical aids, in every situation we try to find out the best practical solutions.  Sometimes it means you have to practice together.  Sometimes you have to get an OT or a physio involved.  It's all about finding solutions.  It's not one solution for everyone, it's a tailor made solution in this particular situation.
Our team is very important as well as the client.  Buurtzorg is not about self organisation, it's our CEO Jos de Blok thought about how can we deliver the best care at home and self organisation is the way to get it all organised.  It's not that different.  It's like a household.  You have tasks that have to be done; it's the same in a team.  A task has to be done and we divide the different tasks amongst our team members.  When I applied for this job, I saw an announcement in the window of the Buurtzorg office in my village, it was just a paper in the window saying 'we are looking for a nurse, please dial this number.'  So I dialled this number, I had heard a little about them, but not that much and I get my now colleague on the phone and she said we are happy you gave us a call, we are looking for a nurse and please come by to the office for a cup of coffee and we can talk about it.  This was totally new for me, no management, and no formal letters.  I said I would meet the next day and we had a very nice conversation.  She was talking about what they need in a team and I was talking about what I was looking for and she said I think we can offer you a job but I have to go back to my team to talk about it and I will give you a call.  I thought this is it, ok.  It was so new for me.  She called me the day after and asked me to join the team, we have thought about it, so this is how I got started in Buurtzorg.  It's not about formal letters.  The informal structure is far more important.  We are trusting.  You feel trusted within the organisation and there is no hierarchy in our team.  
We have two levels – nurses and nurse assistants.  In our team we are all equal.  When there is a decision to be made then we decide together using a consensus bout the decisions.  So there is not a management decision because in Buurtzorg there are zero managers.  So there is not a management layer, or a manager saying what has to be done, you decide within your team.  Of course it's not anarchy, we have a framework that we have to work within, but in this framework we have the freedom to really customise it and tailor it to your own team because now we have more than 900 teams all over the Netherlands and every team works in their own way.  When a new team starts it's always from the bottom up.  There is a district nurse thinking there is a need in my area, then you give a phone to our back office and you say yes I want to start a Buurtzorg team here and you have a talk with Jos and talk about it and if he thinks it will work the first few months you have to find your way.  You have to find your own office, you have to recruit your staff and you also have to find your way in the community because the vision within Buurtzorg is it's a small team working within a community.  It's important that you know who is around you, so when you need access to a physiotherapist or an occupational therapist you can easily access each other because you already know each other.
We have a 24/7 availability by phone so there is always one of our nurses available by phone.  There is not a situation like Brandon was talking about when you dial this number and there is no answer or you have a helpdesk who doesn't know about you.  For our clients this is really important because they know my nurse is only one phone call away.  So it's a totally different way of approaching care.  When this client calls we know who she is, where she lives and you can easily just by phone answer her questions.  It's a completely different approach from a formal structure.  It's trusted and easy access.  The responsibility of decision-making is within the team.  We have coaches because sometimes we have issues in our team and some things are beyond our knowledge because we are nurses, we are not HR professionals and you have to recruit your staff but sometimes you have to say goodbye to you staff.  This is the hardest part, as you sometimes have to speak up to your colleague to say I don't think this is the place for you.  That is what I find the hardest part.  When you recruit you are always in a honeymoon stage and you are happy but sometimes you have to say goodbye.  This is where you can call for a coach.  They will only give advice.  They won't take over or tell you what to do, but they will advise you on your issues.  Sometimes they give you advice but then as a team you may think that the advice won't work for our team but it's ok, and it's important to be a joint responsibility of the team otherwise there will always be someone saying 'yes but this wasn't my decision, you chose this.'  It's important because a team spirit is what it's all about.  It's not just 10 nurses working together; it's a team working together.  This makes a difference compared to the other organisations I worked for.
In a team you feel trusted.  Our CEO always says I trust my nurses that they will find the right solutions and when you make a mistake ok, you won't make it again.  I am not pointing at medical mistakes but sometimes in your team sometimes you make a decision and after a while you think you should have done it different.  It's easy to find another solution.  
We have a back office which is in the Eastern part of the Netherlands.  We always call it Almelo because that is the city where we were founded.  There are only 50 staff at the back office.  We have 10,000 nurses working all around the Netherlands and there are only 50 people in our back office.  They are also only one phone call away because if you want to work in a self organising team you have to have access to information otherwise you can't work.  They are always friendly and they are always willing to help find solutions together.  We are also supported by this very nice IT system.  It's just one log in and you get all the access to the information you need.  Your assessment tools, your care plan, your register, your hours.  Everything is in it.  Every nurse has their own iPad.  In the other organisation we had 10 different IT systems and you had to fill in something in this system, and there and there and there.  It all makes sense so it really cuts down in cost relating to admin tasks.
So we started as I had already mentioned with just 1 team.  4 really brave nurses using this new system.  Now we are up to over 900 teams and they are all over the Netherlands with more than 10,000 nurses.  Along the way you see a big growth in 2009 and 2010 because it was becoming more known in the Netherlands and a lot of unhappy nurses quit their jobs and wanted to join Buurtzorg.  It's a totally different way of working.  You keep it simple, use your common sense and try to find the best solutions in every situation so be that in your team, with your clients or in the back office.  I really feel the freedom and as a nurse I got my profession back so that is what I hear amongst my colleagues.  Now we are able to really work in the community because the Netherlands like the UK, had a long history of district nursing so I always say we go back to how it used to be but with new IT systems.  It works for us in a good way.
BM: Basically Buurtzorg has never set out to expand internationally.  Jus de Blok and his colleagues, they are a social enterprise, they are not motivated by building a global empire but they are and have responded to increasing international demand to know how this could happen in different countries.  We because involved after I discovered about Buurtzorg and shared my vision of how we could do things in Britain with Jus and he asked us to be their partner and this is what we are now doing.  2 key things I would take from what Madelon has said, and perhaps you would take others.  Listening to Madelon talk about the way in which Buurtzorg care givers work with their clients to create solutions and really putting the needs of their clients first, this is how the back office works in relation to its frontline staff.  The mind-set of the very small percentage employees who are not employed on the front line is what can I do today to create a better environment for our frontline people to be able to do their jobs properly.  Their clients are the frontline nurses such as Madelon.  The 2nd thing about it is I think that organisational mind-set is aligned very much with the purpose of the frontline caregivers themselves.  
So we have started trying to apply the lessons of this experience and this approach to organisational development in the much troubled health and social care system here in Britain.  We are doing it largely in the moment in NHS organisations and in local government and it is as easy as you would expect it to be.  The contrast is that the enthusiasm amongst the nurses themselves and amongst other caregivers who want to work in this way is enormous and we are working with some organisations that have truly committed to innovation, have created an environment in which we can work with and are committed to trying to do this.  They can quickly grasp many of the principles that are driving this approach.  What is proving much harder to do and I don't think this will surprise you is developing the mind-sets, even amongst the most committed people in these organisations in the management and leadership of this organisation, the different mind-set that is needed to create an organisational environment that is safe and secure for the care givers at the frontline, if those are givers are going to take more responsibility.  For me having started down this road we are now in the position where we have 3 teams already up and running and several more likely to be starting quite soon. We are just launching a Buurtzorg Academy actually because we have had so much demand, all the ones in red shown here are organisations that want to work with us, but we frankly haven't had the capacity to support yet.  We went back to the drawing board a little bit and came up with the idea of an Academy and we are going about it in a way that is very much aligned, as you would expect with the Buurtzorg mind-set itself.  We don't want to go into organisations and do things for them.  We want to support organisations to create their own solutions just like a Buurtzorg nurse creates and co-creates solutions with the people that she looks after.  That is what we are trying to do with the Buurtzorg Academy.
One of the other purposes of that is what we have learned along the way is that the care givers who volunteer to be in the pioneer teams, and they are brave people because this is difficult and risky, they need support in their organisations if they are not to be left very vulnerable at the front line.  For us there is a real duty of care having created these opportunities to make sure that we don't leave the nurses exposed.  The other day we had the first meeting of nurses from the 4 teams that have already been set up since this graphic was done, there is another one just in there, they shared some of their early experiences.  Some of those early experiences were fantastic.  Hearing a nurse talk about how one of the clients that was referred to the team in South London had pretty much chronic leg ulcer problems, which is very common.  What was happening was the district nurse was going in there once a week, changing the dressing and going back a week later and doing this again, very competently, she was doing her job in a competent way and then rushing onto the next client.  What the neighbourhood care nurse in South London was able to do was really form a relationship with that client, get talking to some of her family and work out a way to enable that older woman to start to become a little bit more mobile again and to manage the care together with the professional more effectively.  The result was just in a few weeks, the leg ulcer was clearing up, the pain was going and the nurse felt like she was doing nursing again and of course, financially for the system it means that client can soon be discharged so instead of endless visits from district nurses ad infinitum, you will get instead a shorter lifetime of the care relationship, or at least less care needed and less time needing to be given to her.  This has been the secret of Buurtzorg's financial success.
There are 2 reasons why this has worked financially.  Firstly happy clients, of course.  Happy staff, yes.  But this will not get taken on and get traction unless as we all know whether we like it or not, can get better financial performance as well.  This is what Buurtzorg has achieved.  They have done this is 2 ways.  Firstly by creating this approach to care that trusts the front line staff to exercise their professionalism, their vocation, their craft and their common sense together with their clients.  The fact is if you create an organisational environment in which that is possible you do not need to tell people what to do.  They will know what to do.  The second thing is that by doing that, they have been able to enable front loaded care.  Spending a lot of time in the early period of the relationship to get to know each other and to understand not just the clinical and medical situation, but the social and environmental situations too and come up with solutions.  Later on you don't need so much time.  That is one reason.  Of course when you have very low overheads, with an organisation of now 10,000 in Buurtzorg itself, and they have created a few organisations in different sectors, but now an organisation of 14,000 staff with a back office of 50 means that you have very low overheads.  Those are the 2 reasons.
We are confident that we can achieve the same in the UK and that is what we are trying to do and we are doing this in collaboration with Buurtzorg but we are learning as we go and our commitment is that those organisations or start ups, as we are now working with a start up in Cambridgeshire too that nurses, very experienced Queen's nurses, the top of the profession in district nursing, just decided we can't manage to do our jobs in NHS organisations any longer.  They set up a social enterprise to contract with local GP's to provide a district nursing service.  We are supporting them to do that but we also think it should be possible within public sector organisations to get this sort of change in those as well.  This is what we are trying to do and if you would like more information, this is where to find me.  Thank you very much.
Unidentified Speaker: Could this be possible in the UK? Discuss
[background chatter 31:50 – 32:14]
Guest: I work for an organisation that concentrates most of its facilities and abilities on helping people live healthy lives in London over the age of 55 so some of those individuals that we have in our accommodation have Alzheimer's and early onset dementia.  I love what you are doing and I think there is a lot of correlation in terms of where my organisation is going and what we can do.  My question is how do you have the element of flexibility, particularly when you are implementing it in the UK with the requirements of the CQC and the regulations that we have to abide by.
BM: Good question and we don't yet have the final answer.  We are working on it.  The conversations we have had with CQC so far, particularly in social care we haven't yet developed the conversations much in the health part of the CQC, but in social care which is lead by someone who is really committed to getting things right – Andrea Sutcliffe – the conversations we have had there are basically we are not here to prevent innovation, but we are here to make sure that whatever innovation occurs is done in a safe way and in compliance with safeguards and so on.  We are not experts in that so what we are doing is keeping in good touch with them, both at national and local level where we work to try and find solutions so that we match up the needs for self-empowerment of teams with the regulatory requirements.  Buurtzorg had similar challenges and Buurtzorg really is changing the health and social care system in the Netherlands as indeed Jus de Blok set up to do by building from the ground up.  They did have similar systemic challenges 10 years ago to what we have now.  What they have shows is if you push, if you find solutions to problems, you can not only solve those problems but you can also highlight how systemically how you need to make some changes in order for those solutions to be scaled up and more successful elsewhere.  For instance we are working with one organisation, as Madelon said you have to have a framework in a self-organised team for the boundaries of autonomy in relation to the rest of the organisation and its responsibilities and that is important.  How do you arrive at that framework?  Well we think it is best done through dialogue between the organisational leaders and the team itself and arrive at something.  So we are working with one organisation that has a handbook about that thick.  1500 different protocols for how the staff are supposed to work.  Well of course no one ever reads it.  My favourite when I did read it was the one that told staff how to open a window because obviously people are too stupid to work that out for themselves.  You can see how that grew up, it grew up because sometime in the midst of time someone opened a window badly, had an accident and Health and safety said we better have a rule about that.  What we decided to do is do we cross out all these things?  Or do we start with a blank sheet of paper and figure out what we actually need and some of those things you need, whether we like it or not are to do with CQC and other regulatory compliance and the trick there is to turn that into as simple as possible part of the framework for the self organised team. So the team itself doesn't have to worry about it, but the framework within which they work gives comfort to the regulator as well as being very clear to the team.  It's a rule for the team within which they can function.  Keeping it as simple as possible seems to be the trick.
Guest: I would like to ask Madelon, it is amazing how you explained about the self-organised and self managed teams and my question is how do you manage or sustain or do you keep sustainability within the team management?  You have a self-recruiting team but you said it was difficult to say goodbye so how do you manage to keep a fully good function supporting team of ten nurses for a lot of years?  It's quite challenging how you maintain this?
MVT: We have also in this framework we have a structure how we set up meetings so when you start working for Buurtzorg, I only had one training and it was about a solution driven method of interaction.  It helps you to set up a meeting in the right way.  We try to have an open culture in our team so when there is something bothering you then please try to speak up in the early stage because otherwise it can become a big thing but when I started it was the most difficult part.  I knew about nursing and I knew about the clients so that was easy but working in a team like this asks a lot.  As a nurse you have to walk the extra mile.  We feel it as nurses in our team, we feel like this is our own enterprise so there are 900 different small enterprises and we feel very responsible and you have to like your colleagues and live with each other.  You don't have to be friends with all of them but you have to like each other and have a willingness to give in for the team benefit, you can agree to a solution and be flexible.  You don't always have to make your point; you can be open and transparent.  You have to work on it as a team.
Guest 2: What was it, that training that taught you how do that style of meetings?  What was it that you learned in that?
MVT: When there is a problem you can go over it from all the sides and go over and talk with your colleagues for hours but it's about solutions.  It's a solution driven method.  You always look for solutions.  Ok this happened, it's good to talk a little bit about it but then go on.  Always want to move forward.  IT's the same with your clients.  Always find solutions and move on.  In our team to make a decision within consensus with 10 women it's not always that easy.  So we make a temporary decision, that's what we also learned in this training.  Make a temporary decision and then there will be another one.  You can move forward.  Otherwise you will get stuck in decision-making.
BM: Can I just add one point there as there is some very interesting stories coming out of the work we have already done in the UK which is when we give this training to the initial teams in this country and it is amazing how quickly people take to this methodology.  It's around 2-3 days that's all that is needed to get cracking.  One of the most interesting things about it is the teams form their own agenda.  Anybody can suggest an agenda item, a matter for decision, or a matter for information or various others and then the member who suggests it, gets to say how long they think this will take.  So in the first meeting that I facilitated for a new team they all made their suggestions for what they thought needed to be on the agenda and we had agreed that the meeting would last for 2 hours, and everybody said how long they thought their item would need and it came to 5 hours.  So then there was a process of decision making thinking are there some of these matters that don't need to be decided right now and could we decide them later?  Are there some matters that we are exaggerating how long they will need, if we are brisk could we get there quicker? We got it down to the 2 hours.  By the end of that 2 hours firstly there was no overrun and we covered everything in that 2 hours and all the decisions that had to be taken that day were taken, but even better the decisions that they took were, who was going to take turns at the first rotation of the tasks that are shared out amongst the teams, and that included who was going to chair the meetings for the first 6 months of the teams existence and by the end of that session the Chair that had been nominated, I transferred responsibility to her because they could see how working together in a way which is focused on solutions and negotiates decisions really good work.  The Buurtzorg approach to consensus is something I have really taken to, because it's not the approach that says consensus is if everyone in the room is 100% delighted with the decision.  Consensus is when everyone in the room can live with the decision and try it out.  So you aren't convinced, ok, but are you really against it in principle?  No, but I don't think it will work but let's give it a shot.  So after you try it for 3 months and you learn, maybe it does work and maybe it doesn't and you move on but if you totally think it's against the values that is a different matter and then you won't accept it and the team won't do it.  I thought that approach to consensus is really action orientated and enables things to get done but means you don't have division between a majority and a minority.
Brendan Martin became familiar with London's care at home services while serving as the principal carer for his mum. He noticed that UK home care organisations weren't just typically underfunded, but also managed in counterproductive ways. It's not that the staff weren't up to the task, but various bureaucratic rules and systems limited productivity and accessibility. 
Buurtzorg was conceived in 2006 to counter the prevalence of fragmented care practices and associated job dissatisfaction. Buurtzorg provides holistic care for its clients. So, in contrast to situations where clients deal with 30 or 40 caregivers, Buurtzorg supplies one team of 10 nurses who are fully acquainted with each individual client's needs. This prevents the client from having to repeatedly run through the ins and outs of their care programme. Everyone in the team is up to date and empowered to carry out a range of tasks. 
Madelon underlines Buurtzorg's commitment to flexibility. The amount of time devoted to clients isn't dictated by company protocols, which means they're able to respond accordingly when the client's condition changes.
Buurtzorg also treats its staff entirely differently to any of Madelon's previous employers in the field. For one thing, at Buurtzorg she feels trusted. There's no firm hierarchy in place – while there are nurses and nurse assistants, they're all essentially equal and decisions are made within the team. 
The organisation's overarching aim is to cultivate small teams that work within a community and to build informal networks consisting of family members, neighbours and medical professionals, all in the name of improving the quality of care.
Buurtzorg now has roughly 10,000 nurses stationed all across the Netherlands, supported by a centralised IT system that contains assessment tools, care plans, registers, and hours.  
Having identified a multitude of difficulties in Britain's health and social care system, Brendan and Public World are working in collaboration with Buurtzorg to adopt a similar approach that will improve home care in the UK. 
What You Will Learn in This Video
UK home care organisations are underfunded and managed in counterproductive ways.

How Dutch home care organisation, Buurtzorg, differs from others in the field.

Buurtzorg nurses exercise freedom and responsibility in the job they're trained for.  

Buurtzorg provides holistic care for its clients.

Buurtzorg's commitment to flexibility allows them to respond accordingly when the client's condition changes.

Why Brendan and Public World are working with Buurtzorg to improve home care in the UK. 
Related resources
Keep informed about happy workplaces
Sign up to Henry's monthly Happy Manifesto newsletter, full of tips and inspiration to help you to create a happy, engaged workplace.
Sign up here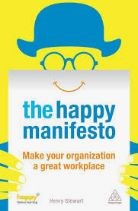 Learn the 10 core principles to create a happy and engaged workplace in Henry Stewart's book, the Happy Manifesto.
About Madelon and Brendan
Madelon van Tilburg started out as a nurse coordinator with a big home care organisation. However, she felt squeezed in by rules and regulations, with no freedom to be a real professional. After seeing a vacancy for a district nurse position in her local village, Madelon joined Buurtzorg in 2011. In 2014, Madelon travelled to Tokyo on behalf of Buurtzorg, delivering a number of lectures and workshops for nurses and management. She has since visited several countries with the organisation, speaking to engaged and brave nurses who want to make a change in their country.
Brendan Martin is the founder and managing director of Public World. He has facilitated workplace conversations to improve team work and staff engagement, to promote equality and diversity, and to enable frontline freedom and responsibility. Public World is the UK partner of Buurtzorg Nederland, aiming to apply the lessons of its experience of improving care at home through self-organised neighbourhood teams of nurses and nurse assistants.
Next Conference: 2022 Happy Workplaces Conference
The Happy Workplaces Conference is our biggest event of the year, and we are very excited to announce that our 2022 event will be on 12th May! Once again we will be using Zoom to host the event, as it has been such a huge success online.
As always, HW22 will be hugely interactive with lots of discussion, laughter and opportunities to meet other people who are committed towards creating happy workplaces.
Save the date for 2022 and save 50% with our Early Bird discount!