How to Use Pivot Tables in Excel to Create Sub-Reports
In: Blog
Date: Apr 30, 2021
By: Claire Lickman
In this 2 minute video, Nicky explains how you can create sub-reports using the Pivot Tables function in Excel. In this example, Nicky creates a Pivot Table showing evaluation scores from training courses - then creates a sub-report, displaying each trainer's scores on a different sheet.
How could this tip save you time at work?
Hi, we are Happy
We are leading a movement to create happy, empowered and productive workplaces.
How can we help you and your people to find joy in at least 80% of your work?
More about Happy
How to Use Pivot Tables in Excel to Create Sub-Reports
Why not sign up to our newsletter?
Sign up to our monthly newsletter, full of tips, tricks and news to help you to be happier and more productive at work.
Sign up here
Pivot Tables are an essential feature if you use Excel to analyse lots of data — it's a favourite here at Happy! You can use Pivot Tables to quickly organise your data into different categories, without affecting the original raw data. They can be used to quickly and easily create dashboards and sub-reports, like the one Nicky creates in the video above. 
Related blogs
Learn How to Analyse Your Excel Data With Our Online Sessions
Our Analysing Excel Data for Better Business Decisions workshop will give you a toolbox of effective methods to analyse your data. The techniques range from quick analysis to setting up complex automated dashboards.
This course is only available for private bookings, either for groups or as a one-to-one, held online via Zoom or in the classroom — please get in touch for availability.
View our Analysing Excel Data for Better Business Decisions course page
We also offer a range of 90-minute Advanced Excel sessions, including Using Range Names, Nesting Logical Functions, XLOOKUP, LookUps and New Formulas in Excel 2016 Onwards. These bitesize sessions are only available online. Find out more
Why learn online with Happy?
Interactive and engaging - just like our classroom sessions
Bitesize or full-day sessions - fit around your schedule
Learn from home - all you need is a quiet place to call from and an internet connection
IT Helpline - 2 years of free support after your course
No quibble money-back guarantee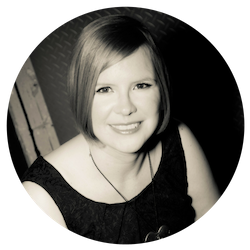 Claire Lickman
Claire is Head of Marketing at Happy. She has worked at Happy since 2016, and is responsible for Happy's marketing strategy, website, social media and more. Claire first heard about Happy in 2012 when she attended a mix of IT and personal development courses. These courses were life-changing and she has been a fan of Happy ever since. She has a personal blog at lecari.co.uk.
More by Claire