How Microsoft Teams Keeps Improving Our Remote Working Experience
In: Blog
Date: Jan 20, 2021
By: Billy Burgess
Since spring 2020, Microsoft Teams has become a household name. With Teams, you can keep your files, conversations and video meetings all in one place, making remote working so much simpler.
Microsoft has been adding new features to the application throughout the course of the year in order to make the software more immersive, flexible and convenient. In this blog, Billy highlights a range of Teams' latest innovations, which are designed to both enhance user experience and improve productivity in our 'new normal'.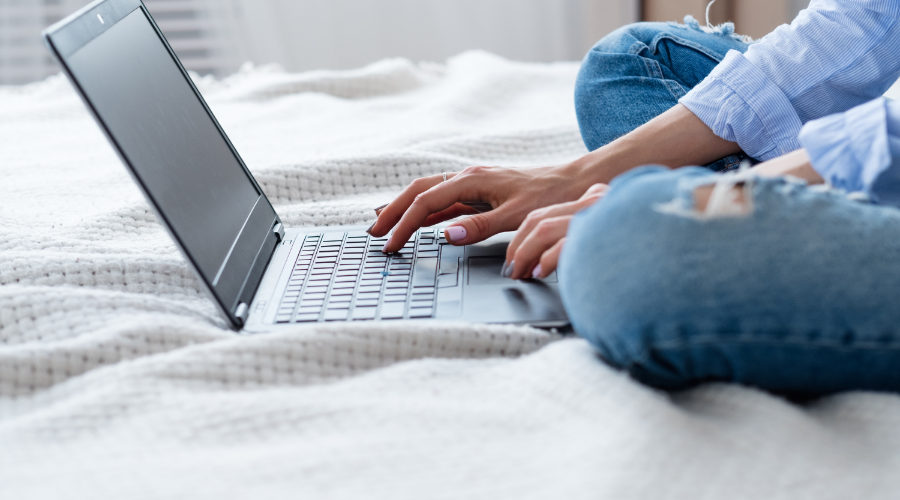 Adjusting to full-time remote working has been difficult for many of us — particularly those who haven't had to work from home before. However, Microsoft is making this transition as smooth as possible.
Here's a rundown of Teams' best new features.
Together mode
Between July and October, the NBA completed its 2019-20 season inside a COVID-safe bubble at Disney World in Orlando, Florida. Other than players, support staff and media personnel, no one was permitted inside the playing complexes. Despite this, the NBA did a better job at mimicking its high-octane atmosphere than any other major sporting league. This was partially thanks to the appearance of virtual fans on a number of 17-foot video screens that surrounded the basketball court. And how did they facilitate these virtual audiences? Through Microsoft Teams' Together mode feature.
But Together mode wasn't created for the NBA. Rather, it was designed so that meeting participants could feel closer together despite their physical distance. By providing a number of different meeting backdrops, Together mode sets the tone and creates a sense of cohesion in meetings. The choice of settings continues to grow, too, with an auditorium, a conference room and a coffee shop some of the latest additions. It's perfect for the days where you don't have time to tidy up your living room before a call — or if you simply don't want your colleagues or clients to see inside your home.
Breakout rooms
While Teams is advantageous for being tied in with your overall Office 365 account, Zoom has had the edge when it comes to breakout rooms. This has started to change, however, with Teams announcing its own breakout rooms feature, which lets meeting participants break off into smaller groups for concentrated discussions and team building exercises.
The meeting organiser can also hop between the individual breakout rooms to check in on progress and steer people in the desired direction – i.e. the Teams equivalent of walking around the room and seeing how everyone's going. It's also possible for organisers to beam announcements into all of the breakout rooms at once and return everyone to the main meeting room when the time comes.
Custom layouts
It'll soon be possible to create custom layouts for your Teams meetings. This isn't simply about aesthetics, although it does mean meeting organisers can keep participants engaged through a more dynamic content viewing experience (better visuals = increased concentration). But perhaps more crucially, the custom layouts feature means presenters can now transpose their video feed over a PowerPoint slide show. This makes it so participants won't have to flick between the video feed and the slide deck.
Boosting total Team members cap
This mightn't be necessary for the majority of workplaces, but the cap on team membership is set to greatly increase. The cap has already grown to support 5,000 members per individual team, but that'll soon see a fivefold expansion, meaning the Teams app will support up to 25,000 members per individual team.
Wellbeing and productivity insights
For all of the convenience of remote working – such as eradicating the commute and making it so you can consume as many cups of tea as you like – it can also take a psychological toll. There are no colleagues nearby to check in on you and there are now a few extra hurdles when it comes to asking for assistance. Time can also feel more fluid when working from home and many people don't know when to clock off for the day.
In response, Microsoft has decided to make its MyAnalytics and Workplace Analytics features compatible with Teams. This means you'll be able to observe trends in how you're spending your time at work and inject more structure into your remote working situation. It'll not only give you a better sense of when it's time to work and when it's time to disconnect, but also place emphasis on mindfulness breaks via the Headspace app and facilitate emotional check-ins in order to gauge your colleagues' moods.
Why not sign up to our newsletter?
Sign up to our monthly newsletter, full of tips, tricks and news to help you to be happier and more productive at work.
Sign up here
Get to Grips with Microsoft Teams with happy
We offer a wide range of courses in Microsoft Teams, currently only held online:
Please get in touch to discuss private group options.
Why learn online with Happy?
Interactive and engaging - just like our classroom sessions
Bitesize or full-day sessions - fit around your schedule
Learn from home - all you need is a quiet place to call from and an internet connection
IT Helpline - 2 years of free support after your course
No quibble money-back guarantee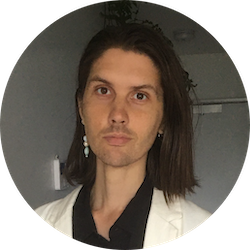 Billy Burgess
Billy has been writing blogs for Happy since 2017, covering mindfulness, stress management, confidence building and emotional intelligence as well as offering handy tips for Office 365 users. He's also an established arts, culture and lifestyle writer.
More by Billy