Henry Stewart, 5 things you can do to give better customer service
In: Blog
Date: Feb 22, 2016
By: Claire Lickman
Henry Stewart of Happy Ltd lists 5 ways you can improve customer service in this short video from the 2016 Transforming the Public Sector Conference.
Henry Stewart is founder and CEO of Happy Ltd and author of the Happy Manifesto.
How would your organisation be different if the focus was on making staff feel good?
One difference is an improvement in service – it's very hard to get happy customers, without also having happy staff. Henry spoke about a study into hospital mortality rate and staff happiness, and found that as staff happiness went up, mortality rates actually went down.
Henry also explained that improving customer service is very simple – patient satisfaction can be increased by doing these five simple things…
Click here to download his Powerpoint presentation (PDF).
You can also download a free PDF copy of the Happy Manifesto here.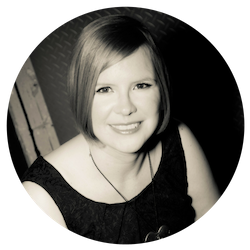 Claire Lickman
Claire is Head of Marketing at Happy. She has worked at Happy since 2016, and is responsible for Happy's marketing strategy, website, social media and more. Claire first heard about Happy in 2012 when she attended a mix of IT and personal development courses. These courses were life-changing and she has been a fan of Happy ever since. She has a personal blog at lecari.co.uk.
More by Claire
Happy's next conference: 2019 Happy Workplaces CEO Conference
24th October at Happy's HQ in London.
Hear from Bruce Daisley, EMEA Vice President of Twitter, host of the podcast Eat Sleep Work Repeat and best-selling author of The Joy of Work. Other speakers include Gill Arupke of the Social Interest Group, Donald Wibberly of Cougar and Katharine Horler OBE of Adviza. This event is strictly for Chief Executives and Managing Directors.