Get more great ideas - spend less time at work
In: Blog
Date: Oct 31, 2013
By: Henry Stewart
Last week I was in Barcelona speaking to the international conference of the Dogs Trust, and exploring overwork. I asked a simple question of everybody there:
Think of a great idea you've had in the last year? Where did you get that idea?
Hi, we are Happy
We are leading a movement to create happy, empowered and productive workplaces.
How can we help you and your people to find joy in at least 80% of your work?
More about Happy
The answers included "in the bar", "in the shower" and "walking the dog". Out of 300 people, only two got their idea at work. This is always the case. People rarely get great ideas at work. I normally get mine while out cycling.
So the choice is simple:
Spend endless hours at work and settle for less innovation
or
Spend less time at work and have more great ideas.
It is back on the bike for me…..
Why not sign up to our newsletter?
Sign up to our monthly newsletter, full of tips, tricks and news to help you to be happier and more productive at work.
Sign up here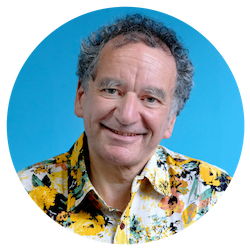 Henry Stewart, Founder and Chief Happiness Officer
Henry is founder and Chief Happiness Officer of Happy Ltd, originally set up as Happy Computers in 1987. Inspired by Ricardo Semler's book Maverick, he has built a company which has won multiple awards for some of the best customer service in the country and being one of the UK's best places to work.
Henry was listed in the Guru Radar of the Thinkers 50 list of the most influential management thinkers in the world. "He is one of the thinkers who we believe will shape the future of business," explained list compiler Stuart Crainer.
His first book, Relax, was published in 2009. His second book, the Happy Manifesto, was published in 2013 and was short-listed for Business Book of the Year.
You can find Henry on LinkedIn and follow @happyhenry on Twitter.
More by Henry