Five Good News Stories From the Past Month (July 2020 Edition)
In: Blog
Date: Jul 02, 2020
By: Billy Burgess
We're currently enduring the worst public health pandemic in more than 100 years. Life has already undergone dramatic change and a return to "normal" is still a long way off. But despite seeming to move from one cataclysm to another in recent months and years, we live in profoundly progressive times. Modern humans are capable of amazing things.
Here are five good news stories to provide respite from the doom and gloom of a regular news bulletin.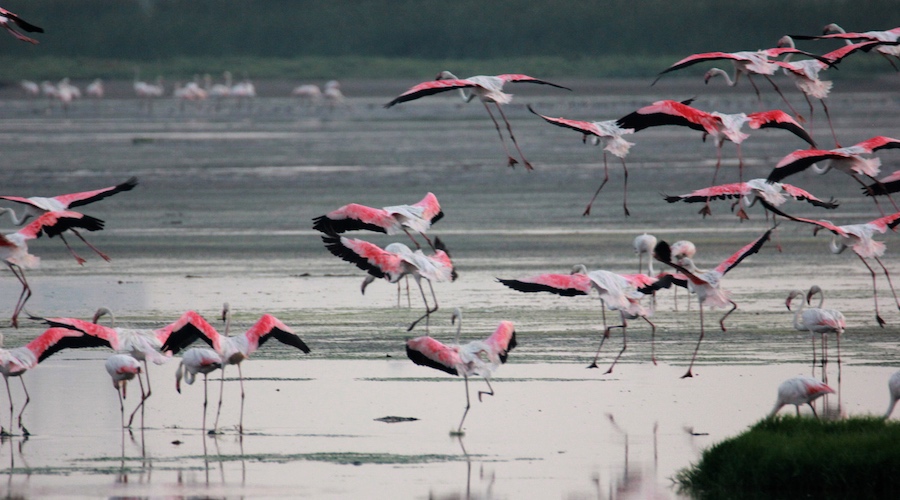 Eco-sustainable innovation in Uganda helps hospitals deal with COVID-19
A couple of Ugandan-based entrepreneurs have devised an ecologically sustainable way to support their country's health service during the coronavirus pandemic. Led by Peter Okwoko and Paige Balcom, the company Takataka Plastics turns ocean plastic pollution into a range of quality and affordable construction materials. However, since the outbreak of the coronavirus, Takataka have taken to turning plastic waste into face shields for medical workers.
"This past weekend, we were able to support the amazing medical team at Dr. Ambrosoli Memorial Hospital in Kalongo," the company wrote on Facebook in early July. "A donation of 160 face-shields was delivered by Dr. John Joseph Otim who is an enthusiastic supporter of our cause."
Takataka's work is helping Ugandan hospitals combat perilous PPE shortages. They've already produced more than 1200 face masks, with 700 being donated to local hospitals and approximately 500 being sold to NGOs and privately-managed health facilities.
Mini-forests are sprouting across Europe and fighting the effects of climate change
The forest-planting efforts of Japanese botanist Akira Miyawaki have inspired conservation groups across Europe to follow suit. As a result, many hundreds of tiny, dense forests can now be found around Western Europe, with the goal being to restore biodiversity and counter global heating.
While some of the forests are as small as a tennis court, their density makes them more biodiverse than other kinds of woods. The forests are made up of native plant varieties, which are planted close together. Supporters of the method claim the Miyawaki forests grow 10 times faster and are 30 times denser than forests created through conventional planting methods.
The long-term ecological benefits could be profound. It's estimated that natural forests can store 40 times more carbon than single-species plantations. This means the proliferation of natural forests could be vital in keeping global warming to no more than 1.5 °C above pre-industrial temperatures.
Thousands of flamingos flock to the lakes of Mumbai
An astonishing number of pink flamingos have filled the lakes of India's most populous city in recent months. With Mumbai's inhabitants observing strict lockdown orders, the birds are evidently enjoying the relative peace and quiet.
The city's Thane Creek and Talawe wetlands would ordinarily be surrounded by fishing activity, construction work and human congestion. The decrease in such activity has led to a record number of birds migrating to the city for feeding.
Exactly how many flamingos? The Bombay Natural History Society estimates upwards of 150,000 birds have descended on the area, creating vivid pink decoration for the city's wetlands.
Rare dinosaur identified in Australia
An elaphrosaur fossil has been discovered in southern Australia. The rare, toothless dinosaurs are believed to have roamed the continent 110 million years ago. The name elaphrosaur means "light-footed lizard." They're a genus of theropod, which means they're related to pop culture's two favourite dinosaur genera, Tyrannosaurus Rex and Velociraptor.
The fossil was actually found by a volunteer on a dig coordinated by the Melbourne Museum in 2015. However, palaeontologists at the city's Swinburne University have now identified it as belonging to an elaphrosaur – the first time they've been found in Australia.
Elaphrosaurs were first discovered in Tanzania in the early 20th century. The dinosaurs are believed to have roamed Australia at a time when the country's land was much further south inside the Antarctic Circle.
Lead researcher Dr Stephen Poropat described the plant-eating dinosaurs as "delicately-built animals" with long necks, small heads, "and fairly short arms with four fingers."
Clare Connor to become the first-ever woman president of the MCC – the world's most influential and prestigious cricket club
Former England cricketer Clare Connor is set to become the first female MCC president. This is no mean feat given the venerated cricket club has been around for 233 years.
Connor's international career stretched from 1995-2005, during which time she represented England in more than 100 matches. Connor also captained the national side from 2000 up until her retirement.
The MCC – short for Marylebone Cricket Club – is the owner of the Lord's Cricket Ground in London, which is generally deemed the Home of Cricket. The MCC is also the guardian of the laws of the game and continues to hold unmatched influence around the world.
Connor's appointment ends 233 years of male-only MCC leadership. She will succeed its current president, former Sri Lankan international Kumar Sangakarra. Sangakarra took the job in October 2019, becoming the MCC's first non-British president.
Related blogs
Why not sign up to our newsletter?
Sign up to our monthly newsletter, full of tips, tricks and news to help you to be happier and more productive at work.
Sign up here
Maintain Resilience and Wellbeing While Working at Home
We have a range of online training programmes to help you work at your best and maintain wellbeing while working from home.
Assertiveness focuses on the challenges of being assertive with colleagues online and communicating with those around you. Book now
We also host a female-only Assertiveness workshop, for learners who feel more comfortable learning in an all-female environment. Book now
In our one-day Wellbeing and Resilience workshop, you will learn how to identify your strengths in managing stress as well as tools and strategies that will help to enhance your wellbeing and resilience. Find out more
Why learn online with Happy?
Interactive and engaging - just like our classroom sessions
Bitesize or full-day sessions - fit around your schedule
Learn from home - all you need is a quiet place to call from and an internet connection
IT Helpline - 2 years of free support after your course
No quibble money-back guarantee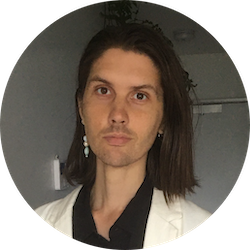 Billy Burgess
Billy has been writing blogs for Happy since 2017, covering mindfulness, stress management, confidence building and emotional intelligence as well as offering handy tips for Office 365 users. He's also an established arts, culture and lifestyle writer.
More by Billy