Evergreen Targets and Why Your Business Should Use Them
In: Blog
Date: Jan 29, 2018
By: Claire Lickman
In this two-minute video, Bjarte Bogsnes (Chairman at the Beyond Budgeting Institute) talks about evergreen targets at Statoil, and why you should deploy them in your own business.
Hi, we are Happy
We are leading a movement to create happy, empowered and productive workplaces.
How can we help you and your people to find joy in at least 80% of your work?
More about Happy
Evergreen Targets and Why Your Business Should Use Them
"These are our most important financial targets in the company [Shareholder Return and Return on Capital] – the two KPIs here definitely have their weaknesses, but that is not the point, the point is that we are thinking in relative terms.
"On return on capital there is no target of 11 and a half or whatever, it's all about doing well against competition. Here are some of the guys we compete with. We are not identical, so this is not as precise as setting 12 and a half, but it's ten times more relevant.
"We call these 'evergreen targets'. We've had the same ones for maybe ten years now, we've moved the one on the right [Return on Capital] up and down a few times, but we don't need a big exercise every autumn to recalculate this – they stand until we have some other ones. These are probably the closest our board comes to approving a budget."
Equinor (formerly Statoil) is Scandinavia's largest company, with operations in 36 countries and a turnover of 130bn USD. On Fortune 500, the company was recently ranked #1 on Social responsibility and #7 on Innovation. Transparency International has named Statoil the most transparent listed company globally.
In this short video from the 2017 Beyond Budgeting Conference, Bjarte talks about how he implemented evergreen targets at Equinor. This allows Equinor to focus on doing well against their competitors, and they are in place permanently until further notice, rather than trying to set predictions every autumn.
"We are not identical [to our competitors], so this is not as precise as setting 12.5, but it's ten times more relevant," explains Bjarte.
You can also watch the full video of Bjarte's talk, Ambition to Action: The Equinor Beyond Budgeting Journey (20 minute watch).
About Bjarte
Bjarte Bogsnes has a long international career, both in Finance and HR. He is a pioneer in the Beyond Budgeting movement and has been heading up the implementation of Beyond Budgeting at Equinor (formerly Statoil), Scandinavia's largest company. He led a similar initiative in Borealis in the mid-nineties, one of the companies that inspired the Beyond Budgeting model. He has helped numerous other companies globally getting started on a Beyond Budgeting journey.
Bjarte is Chairman of Beyond Budgeting Roundtable (BBRT). He is a popular international business speaker and Beyond Budgeting coach, and a winner of a Harvard Business Review/McKinsey Management Innovation award. Bjarte is the author of Implementing Beyond Budgeting - Unlocking the Performance Potential, where he writes about his almost thirty years long Beyond Budgeting journey. His new book This is Beyond Budgeting – A Guide to more Adaptive and Human Organizations with a foreword by Gary Hamel is out early 2023.
Why not sign up to our newsletter?
Sign up to our monthly newsletter, full of tips, tricks and news to help you to be happier and more productive at work.
Sign up here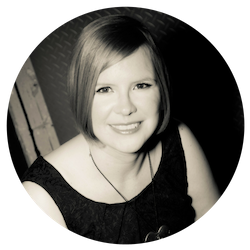 Claire Lickman
Claire is Head of Marketing at Happy. She has worked at Happy since 2016, and is responsible for Happy's marketing strategy, website, social media and more. Claire first heard about Happy in 2012 when she attended a mix of IT and personal development courses. These courses were life-changing and she has been a fan of Happy ever since. She has a personal blog at lecari.co.uk.
More by Claire
Beyond Budgeting: Business Agility in Practice
Our next Beyond Budgeting Conference is scheduled for 12th July 2023!
This is a one-day Beyond Budgeting Conference led by Bjarte Bogsnes - an expert on the subject. Bjarte has helped companies all over the world getting started on a Beyond Budgeting journey, including his employer Equinor (formerly Statoil) – where the budget (and much more) was kicked out 2005. This and many other great case stories and practical examples will be shared.
The focus will be addressing how an entire organisation can be run in an agile way, where people and interactions are more valued than processes and tools, and where responding to change is more important than following a plan. You will get unique insights into business agility in practice, both from a managerial, financial and human perspective.