Evergreen Targets and Why Your Business Should Use Them
In: Blog
Date: Jan 29, 2018
By: Claire Lickman
In this two minute video, Bjarte Bogsnes (Chairman at the Beyond Budgeting Institute) talks about evergreen targets at Statoil, and why you should deploy them in your own business.
Hi, we are Happy
We are leading a movement to create happy, empowered and productive workplaces.
How can we help you and your people to find joy in at least 80% of your work?
More about Happy
Evergreen Targets and Why Your Business Should Use Them
"These are our most important financial targets in the company [Shareholder Return and Return on Capital] – the two KPIs here definitely have their weaknesses, but that is not the point, the point is that we are thinking in relative terms.
"On return on capital there is no target of 11 and a half or whatever, it's all about doing well against competition. Here are some of the guys we compete with. We are not identical, so this is not as precise as setting 12 and a half, but it's ten times more relevant.
"We call these 'evergreen targets'. We've had the same ones for maybe ten years now, we've moved the one on the right [Return on Capital] up and down a few times, but we don't need a big exercise every autumn to recalculate this – they stand until we have some other ones. These are probably the closest our board comes to approving a budget."
Why not sign up to our newsletter?
Sign up to our monthly newsletter, full of tips, tricks and news to help you to be happier and more productive at work.
Sign up here
Statoil is Scandinavia's largest company, with operations in 36 countries and a turnover of 130bn USD. On Fortune 500, the company was recently ranked #1 on Social responsibility and #7 on Innovation. Transparency International has named Statoil the most transparent listed company globally.
Bjarte was speaking at the 2017 Beyond Budgeting Conference in London. Click here to view more videos, PowerPoint and blogs from the event.
Bjarte is the Chairman of the Beyond Budgeting Institute and Senior Advisor Performance Framework at Statoil. Bjarte is a popular international business speaker and winner of a Harvard Business Review / McKinsey Management Innovation award. He is the author of Implementing Beyond Budgeting: Unlocking the Performance Potential. Follow Bjarte on Twitter at @bbogsnes.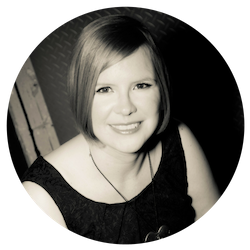 Claire Lickman
Claire is Head of Marketing at Happy. She has worked at Happy since 2016, and is responsible for Happy's marketing strategy, website, social media and more. Claire first heard about Happy in 2012 when she attended a mix of IT and personal development courses. These courses were life-changing and she has been a fan of Happy ever since. She has a personal blog at lecari.co.uk.
More by Claire
Next Conference: 2023 Happy Workplaces Conference
Our Happy Workplaces Conference is our biggest event of the year — and we're excited to announce that it will be back for 2023. Save the date for 15th June 2023!
Due to the success of previous years, we will be holding this event online via Zoom. As always, this event will include lots of discussion and interaction, with the opportunity to meet others who are on their journey to create happy workplaces.
Our speakers will be announced early next year. Previous speakers have included leadership gurus Tom Peters, David Marquet, Liz Wiseman and Bruce Daisley — as well as Andrew Barnes, author of The 4 Day Week, Helen Sanderson MBE, Professor Donna Hall CBE, and Pim de Morre of Corporate Rebels. We've had speakers from organisations such as John Lewis, WL Gore, Buurtzorg, Woohoo inc, Propellernet, Mayden, Next Jump, Foundation SP, Epic CiC, the National Audit Office, and more.
Use discount code EarlyHW23 at checkout to receive your Early Bird discount for 50% off.