Being Assertive and Building Trust: Keys to Workplace Satisfaction
In: Blog
Date: Aug 31, 2017
By: Billy Burgess
Your experience at work will be enhanced – in terms of performance, personal satisfaction and long term behavioural benefits – by building trust and becoming more assertive. Find out more in this blog by Billy Burgess.
Hi, we are Happy
We are leading a movement to create happy, empowered and productive workplaces.
How can we help you and your people to find joy in at least 80% of your work?
More about Happy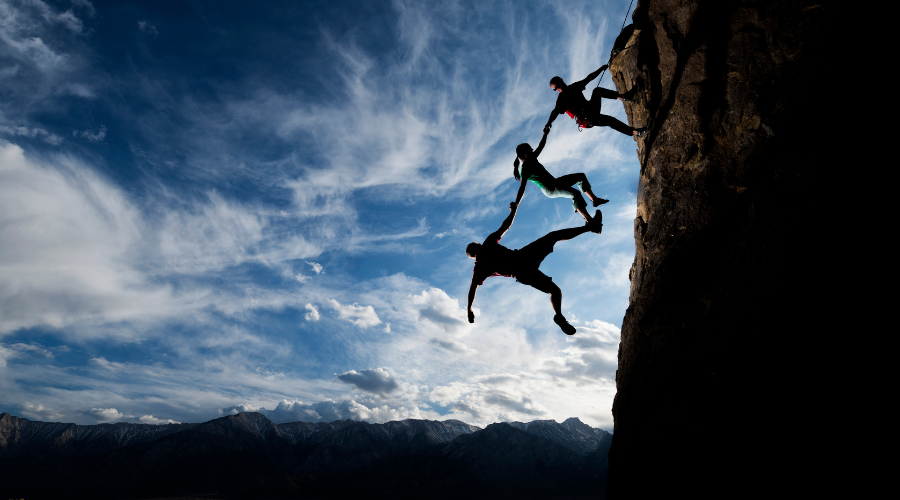 You'll find a range of personalities in every workplace. Some people who are led by ambition, focused on skill development and career progression; others who are more interested in financial security and establishing a comfortable work–life balance; and also those who are driven by curiosity, eager to learn, though not wholly devoted to the job itself.
Of course, if someone's employed to do a job then the work needs to be satisfactorily carried out. But to insist that everyone is there for the same reason and should therefore exhibit the same level of zeal is to misunderstand the nuanced, complex nature of a workforce.
There are plenty of people who feel some level of ambivalence towards their work. Initially, this ambivalence mightn't negatively impact performance, but it can easily morph into apathy. And after losing interest, you begin to feel somewhat alienated from the work – an outsider looking through a foggy window, a little bemused but mostly bored.
One way to prevent such a feeling of estrangement is to become more engaged in workplace life and build closer bonds with co-workers. Even if it isn't your dream job, your experience at work will be enhanced – in terms of performance, personal satisfaction and long term behavioural benefits – by building trust and becoming more assertive.
People are more trustworthy than you might think.
Recently, after paying the bill at my local café, I put the change in my pocket without noticing the contents. I then went to the supermarket whereupon I noticed I'd been given €1 not £1 in change. So I walked back to the café to explain what had happened and began to envision a negative scenario in which I'd have to threaten to never return if wasn't given the appropriate currency.
In actuality, I received a sincere apology and was immediately handed a £1 coin. Naturally I felt like an idiot for having anticipated a different set of circumstances.
What this trifling example illustrates is that people are generally more trustworthy than we expect. However, perhaps due to the competitive nature of the neo-liberal marketplace economy, or the horror stories that spring out at us from every newsstand and BBC News-streaming reception area, we so often assume the worst.
Trust isn't always going to be rewarded, but it's definitely worth displaying a trusting attitude when dealing with co-workers. Again, you might fear being taken advantage of, but research suggests that proactively trusting other people – exhibiting a trusting attitude towards them from the outset – will actually stimulate a stronger amount of trustworthiness in them.
Trust cannot be undervalued in the workplace: it's vital for strengthening relationships among colleagues and enhancing your overall at-work experience.
Being assertive and having your voice heard
Experiencing mutual trust in the workplace should also give you the confidence to assert yourself in group settings. Having your voice heard in these circumstances will not only add more diversity to workplace discussions, but also allow for further exploration and development of whatever ideas you have rumbling away inside.
Part of being assertive and speaking up is being prepared to have others disagree with you. The existence of a trustful workplace dynamic will obviously be of great benefit when navigating differences of opinion, and likewise, being receptive to the converse ideas of other people is a key way of building trust.
Assertiveness isn't about bleating your opinion the loudest; it's a two-way street, highly dependent on good listening. Conflicts will sometimes inevitably arise, but this shouldn't lead to avoidance or cloying submission. Instead, maintain composure and address the cause of conflict with honesty and warmth. The outcome could well be heightened trust as well as mutually strengthened assertiveness.
Being receptive to the thoughts, suggestions and queries of your fellow employees is essential for building an overall stronger workforce, and these are behavioural traits that have immense use well beyond the workplace.
Related blogs
Why not sign up to our newsletter?
Sign up to our monthly newsletter, full of tips, tricks and news to help you to be happier and more productive at work.
Sign up here
Learn more Personal Development skills in our Workshops
We have developed a range of workshops focused on specific skills that will make your work life happier and more productive. We have both online and classroom options available — both options are fully interactive with discussion and learning from each others' experiences.
Assertiveness is a one-day course that looks at how to become more assertive and get your voice heard. We also run a two-hour workshop. Learn more
Alternatively, you might prefer Assertiveness For Women, a parallel programme for learners who'd feel more comfortable learning in an all-female environment. Learn more
Dealing with Difficult People is a one-day workshop that looks at ways of assessing problems, trying to understand why another person is being 'difficult' and how to resolve such situations. Learn more
Why learn online with Happy?
Interactive and engaging - just like our classroom sessions
Bitesize or full-day sessions - fit around your schedule
Learn from home - all you need is a quiet place to call from and an internet connection
No quibble money-back guarantee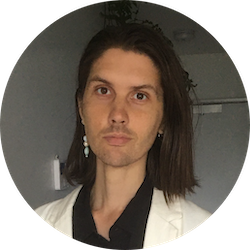 Billy Burgess
Billy has been writing blogs for Happy since 2017, covering mindfulness, stress management, confidence building and emotional intelligence as well as offering handy tips for Office 365 users. He's also an established arts, culture and lifestyle writer.
More by Billy