Are you as innovative as the Public Sector? – Henry Stewart, Happy Ltd
In: Blog
Date: Aug 05, 2016
By: Claire Lickman
Find out how GCHQ used pre-approval to encourage innovation and improve their workplace in this two minute video with Henry Stewart.
Hi, we are Happy
We are leading a movement to create happy, empowered and productive workplaces.
How can we help you and your people to find joy in at least 80% of your work?
More about Happy
Are you as innovative as the Public Sector?
I put that title in particular when I'm talking at a private sector conference because you ask them "Are you as innovative as the public sector?" and they all go "Oh, of course we are!" and then I tell them this story about how GCHQ has been using these kinds of principles.
Somebody from GCHQ came to one of my talks and loved the idea of pre-approval. Everybody know pre-approval? The idea that you approve the solution before the person has thought of it.
So they started implementing that, but what I love is what they did with it next: they decided they needed more innovation – GCHQ needs to be at the forefront of innovation. So they persuaded their managers to give them a technology fund of a million pounds – it's a big organisation, they need a lot of innovation – and they then set up a crowdfunder site where people could say, I want £500, or £300, or £5,000, or £10,000, for this idea, or that idea, or another idea.
So that's quite innovative already, but what would normally happen with those ideas? They'd go up to senior management to decide, wouldn't they?
At GCHQ what they did with them is they divided that million pounds into 100 batches of £10,000 and gave it to the most junior members of staff to decide how to invest it. The rule was they had to have never managed a budget and never managed people and then they could have £10,000 to allocate across whatever innovation they wanted.
And imagine the effect of that; either you give innovation to the people that have been in their job for 40 years as senior managers, or you give it to the people at the front line who are probably in touch with all the latest social media thing – it's a completely different effect.
Now you may not have a million pounds to invest in your organisation, but it's a principle that many people could use.
Henry Stewart is founder and Chief Executive of Happy Ltd. Happy has been rated the best company in the UK for customer service by Management Today, one of the Top 20 Workplaces in the UK for 5 successive years (Financial TImes / Great Place to Work Institute), and is one of the world's most democratic workplaces. Happy now helps other organisations to create happy workplaces. You can talk to him on Twitter at @happyhenry.
Why not sign up to our newsletter?
Sign up to our monthly newsletter, full of tips, tricks and news to help you to be happier and more productive at work.
Sign up here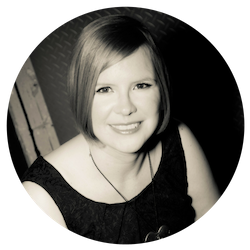 Claire Lickman
Claire is Head of Marketing at Happy. She has worked at Happy since 2016, and is responsible for Happy's marketing strategy, website, social media and more. Claire first heard about Happy in 2012 when she attended a mix of IT and personal development courses. These courses were life-changing and she has been a fan of Happy ever since. She has a personal blog at lecari.co.uk.
More by Claire
Next Conference: Happy Teams and the Buurtzorg Way
We are very excited to be partnering with Buurtzorg for this online event! If you haven't heard of them, Buurtzorg is a healthcare organisation in the Netherlands with over 15,000 staff that receives top marks from care inspectors and has a current patient satisfaction rating of 9.3. It's also been rated five times as one of the top places to work in the Netherlands. Why? Their staff is made up of hundreds of self-managing teams supported by regional coaches and a back office of just 50 people — with overheads accounting for just 8% of its total costs!
At this workshop from 10am to 4pm on 27th May 2021, you will hear from nurses and a coach working the Buurtzorg way in both Britain and the Netherlands. You will also be introduced to some of the techniques Happy uses for more effective staff involvement in decision-making.