A Remote Working Guide: How to Stay Focused and Maintain Work/Life Balance
In: Blog
Date: Mar 25, 2020
By: Billy Burgess
The stigma around working from home has gradually dwindled in recent years. Office workers desire flexible working options and bosses are seeing the benefits of delivering them. However, the Coronavirus outbreak (COVID-19) still may be the first time that you and your team have had to work from home.
Here is our guide to maintain your work/life balance and stay focused while working remotely.
Hi, we are Happy
We are leading a movement to create happy, empowered and productive workplaces.
How can we help you and your people to find joy in at least 80% of your work?
More about Happy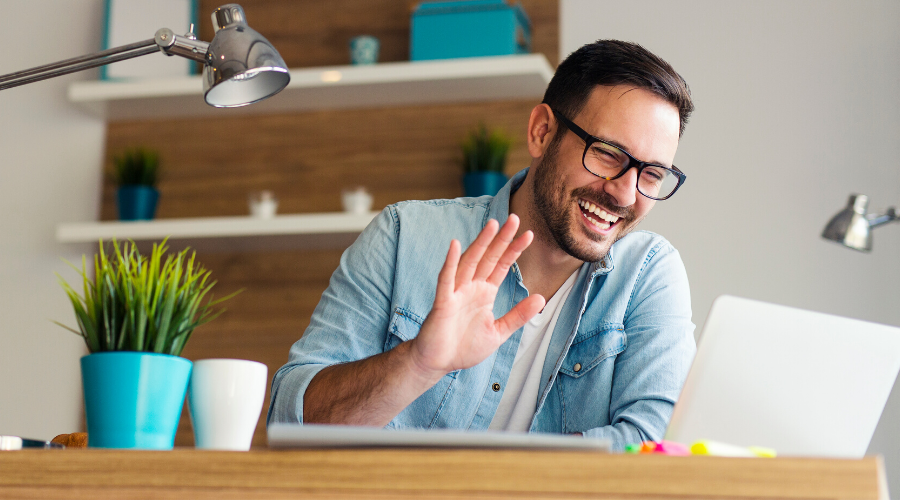 The number of freelance workers in the UK continues to increase, which should put to bed the assumption that working remotely really means a combination of baking, painting your nails and streaming Jeopardy! reruns from the local café.
The simple point is that if you're able to get the work done, why should it matter where you are? Offices are invaluable for creating staff harmony and ironing out practical creases, but as long as there are clear guidelines in place, a remote workforce can accomplish comparable productivity.
The benefits of working from home
The benefits of remote working are manifold. We're currently witnessing one of the most profound advantages — that of giving companies the facility to sustain operations in a time when social distancing is of the utmost importance.
On an individual level it lets you restructure the working day and avoid the stress of someone peering over your shoulder. Most significant of all, however, is how remote working leads to greater productivity. Although it sounds counter intuitive, many remote workers find there are fewer distractions at home than at work.
Developing self-discipline
The transition to remote working won't necessarily be smooth. Freelance workers are well acquainted with the imperative for strong self-discipline. Even if your regular workplace is relaxed and informal, the sheer fact of being there applies a sort of control.
An obvious hurdle arises when your workplace becomes the same location that you share meals with your partner, play mah-jong, and work on piano covers of Shaggy's back catalogue. Once you get a handle on self-discipline, however, the pros of working from home far outweigh the cons.
If you know what needs to be done then it shouldn't be too difficult to timetable your day. Things like barring non-essential social media, scheduling meal breaks and taking a moment to slow down and just breathe are all important elements of a productive work-from-home regimen.
Don't be too hard on yourself
The generic image of a remote office worker is someone standing shirtless at the kitchen counter, toast in hand, hair a mess. It might not be suitable attire for a web conference, but this scenario isn't a significant issue if the work's getting done. Dressing for work is still a good idea, but what constitutes appropriate clobber is up to you.  
The bigger point is that a regular working day doesn't require you to be in a state of square-eyed focus from the moment you leave the house until when you arrive back in the evening (in any reasonable job, at least). The same applies when working remotely, meaning there's no need to chastise yourself every time your mind wanders.
Frustration at this sort of lapse in concentration will actually just cause greater disruption. It's important to keep track of the hours spent working, but don't force yourself to work overtime unless you slipped into a serious period of procrastination.
Establish boundaries
Some workplaces will require that you're online and available throughout your regular hours, but others permit a redrawing of working hours. Conventional 9-5 office hours can feel like a mean imposition for individuals who are naturally more energised and focused during the second half of the day. But the danger of shifting things to the afternoon and evening is that your work could start to interfere with your sleeping pattern.
I have some simple advice to avoid this: just because you can work from bed, doesn't mean you should work from bed. Beds are for sleeping, chatting, re-watching last season's cricket highlights and spilling popcorn. Resist the temptation to flick open your laptop and check work emails in this hallowed zone.
Find a designated work space
Finding a designated work space is essential. Not everyone can devote a whole room to their work, but try to find somewhere for a desk that you'll only utilise for work.
I also find it helpful to have a secondary work space for more relaxed tasks. The temptation to move around is especially strong when working from home and the slightest change of scenery (moving from your work desk to the kitchen table, for instance) helps suppress this impulse.
Getting the work done is the primary objective, so breaching these boundaries isn't a major issue. But conceiving them is necessary as it'll prevent you from working at times that are better suited to bonding with your family members or stalking celebrities on social media.
Related blogs
Why not sign up to our newsletter?
Sign up to our monthly newsletter, full of tips, tricks and news to help you to be happier and more productive at work.
Sign up here
Learn More Remote Working Skills in Our Online Training Courses
Leading Remote Teams is suitable for those who already manage teams that are widely dispersed, or for those who are now having to do so in response to the current circumstances. Find out more 
The Five Day Productivity Blitz is for anyone who feels that despite being terribly busy, they're not as productive as they'd like to be. Sign up now and learn how to become more productive in 30 minutes a day. The next blitz programmes will run on 20th November. Find out more
Happy's Live Online Learning sessions are interactive webinars with an experienced facilitator and other learners. And because the sessions are online, you can learn from anywhere with an internet connection.
Why choose Happy?
Award-winning learner-focused approach
Small class sizes to give personal one-to-one support
Two years of free support after your course
Private group options available
No quibble money-back guarantee on all courses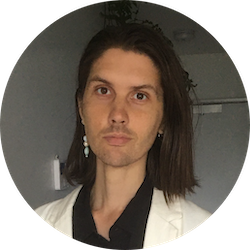 Billy Burgess
Billy has been writing blogs for Happy since 2017, covering mindfulness, stress management, confidence building and emotional intelligence as well as offering handy tips for Office 365 users. He's also an established arts, culture and lifestyle writer.
More by Billy