How Home Working Can Help Your Business to Remain Healthy During the Coronavirus Crisis
In: Blog
Date: Mar 09, 2020
By: Darren Andrews
If your workplace had to close due to the Coronavirus crisis, would your organisation be prepared? Fortunately, it's now easier than ever to work remotely using tools in Office 365 and G Suite, such as video conference calls, online apps and Cloud-based file storage.
Hi, we are Happy
We are leading a movement to create happy, empowered and productive workplaces.
How can we help you and your people to find joy in at least 80% of your work?
More about Happy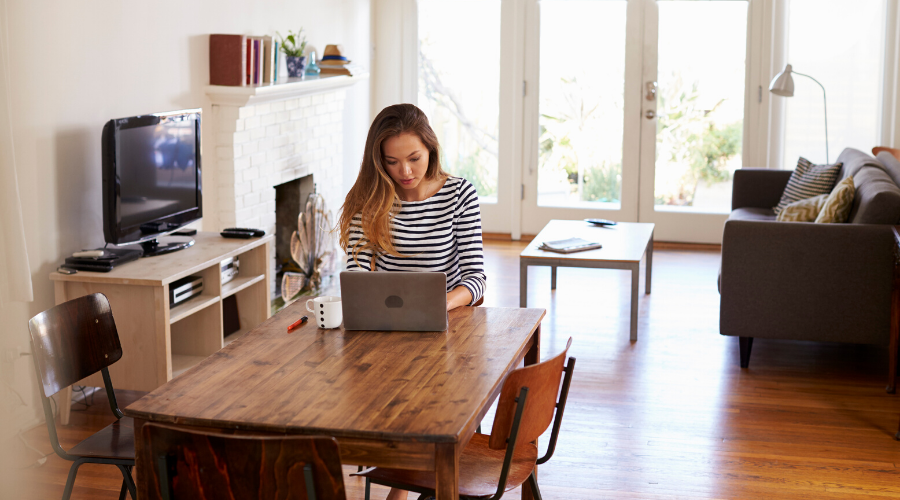 Flexible or home working is still something that many businesses resist.  Concerns about performance and cost of providing equipment are often cited as the main challenges. Although these are real concerns, the benefits far outweigh them.
The most often quoted benefits are:
Improved employee retention
Productivity gains
Increased employee motivation
Financial savings on office space and other facilities
Better work/life balance
Better resilience/disaster recovery options (a pandemic virus perhaps?)
Despite the UK's resistance to flexible working, current events may push organisations into exploring the option of their staff working from home.
The Coronavirus
Apart from the regular hand washing, government's are recommending self-isolation if you have any reason to suspect that you may have come into contact with the infection.
There have been several projections about how many people could be away from work, but many of us, forced to stay at home, may be perfectly able and willing to continue working. We may decide to self-isolate as a precaution or because schools and other childcare is temporarily unavailable.
We would never encourage any employer to pressure unwell employees to work but it's important to recognise the stress that fit employees could feel knowing work that they can do is piling up.
So, what's stopping them? It's likely that their organisation is just not set up to properly support them.
Some of the barriers to flexible working from home are often thought to be:
Concerns about monitoring performance
Feeling isolated from team and business
Concerns about supporting home workers
Concerns about home workers supporting others
Additional costs of working from home
Data security
Increased communications costs
It's also important to recognise that not all roles suit home working.
Concerns about performance with regards to home working are usually unfounded. Research would suggest home workers over-deliver. If you trust and empower your teams it won't matter where they are physically, they will deliver, provided they have the right tools and support of course! (Learn more in Henry's blogs about the benefits of creating happy, empowered workplaces.)
How can you facilitate home working?
By using Cloud-based software such as Office 365 or G Suite, it's easier than ever for staff to work from home.
Use online versions of software and store files in the Cloud
IT can make sure your home workers have access to the data and tools they need. When formally part of a contract of employment, home working may require the provision of equipment such as laptops, phones, and possibly desks or chairs.
As a temporary or emergency measure, web services can enable employees to use their own computers to keep working. Web-based services such as OneDrive, SharePoint and Teams can be configured to allow online working only, preventing workers from downloading data to non-authorised devices (ideal if you have GDPR concerns). Users will not even have to install any software as web-based versions of Word, Excel, PowerPoint, Outlook and many other tools are available within the web browser.
If you don't need the apps or large amounts of data storage, Microsoft have released a 'freemium' version of Teams for up to 300 users but with only 10 gigabytes of data storage.
"What about our specialist software?" I hear you ask. Most modern software vendors are very much aware of the need for modern business to be flexible and web based. Many provide APIs (Application Programming Interface) that allow web-based access without the need for expensive VPN or remote desktops such as Citrix.
Although events may force businesses into finding more flexible ways of working, adopting Cloud-based services will make your business more flexible, responsive, resilient and a more attractive proposition to existing and prospective employees.
Facilitate meetings through video calls
IT can make keeping in touch with your teams much more personal. Using Apple Face Time, Skype for Business or Teams makes video calling very easy.
If your organisation is using Office 365 you will possibly have access to Skype for Business or Microsoft Teams. These business tools not only allow simple video calls but also facilitate video conferencing, collaborating with documents and even providing training and basic IT support.
Using these video conferencing tools you can maintain support, personal and professional development, involvement and communication.
One last tip: Don't forget to change out of your pyjamas before joining a video conference!
Learn more with our courses
Why not sign up to our newsletter?
Sign up to our monthly newsletter, full of tips, tricks and news to help you to be happier and more productive at work.
Sign up here
Learn to work smarter in Microsoft 365 and Google Workspace with our Online Training Courses
Our online training sessions are 90-minutes and full of interaction with your trainer and other learners — just like our classroom training courses!
Each session covers a feature that will help you to be more productive at work. You can take just one session or take several from different Microsoft and Google packages — pick and choose the sessions that will be most relevant to you. And because the sessions are online, you can learn from home at a time best suited to you.
Why learn online with Happy?
Interactive and engaging - just like our classroom sessions
Bitesize or full-day sessions - fit around your schedule
Learn from home - all you need is a quiet place to call from and an internet connection
IT Helpline - 2 years of free support after your course
No quibble money-back guarantee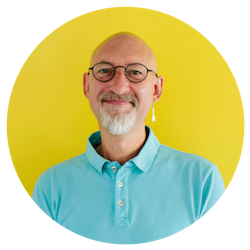 Darren Andrews
Darren is one of Happy's Senior Trainers, able to train almost every IT course on our course programme. He worked for Happy for 12 years and has been an Associate Trainer since 2018.
More by Darren