8 Ways that Adviza Has Created a Happy Workplace
In: Blog
Date: Sep 12, 2019
By: Henry Stewart
"We deal with people in very challenging circumstances and unhappy people aren't going to provide good support for them. If you haven't a job, haven't much money coming along then it wouldn't be good to see somebody who is miserable," explains Katharine Horler OBE.
Henry Stewart spoke to Katharine to find out 8 ways in which Adviza has created a happy workplace, centered on freedom and trust.
Hi, we are Happy
We are leading a movement to create happy, empowered and productive workplaces.
How can we help you and your people to find joy in at least 80% of your work?
More about Happy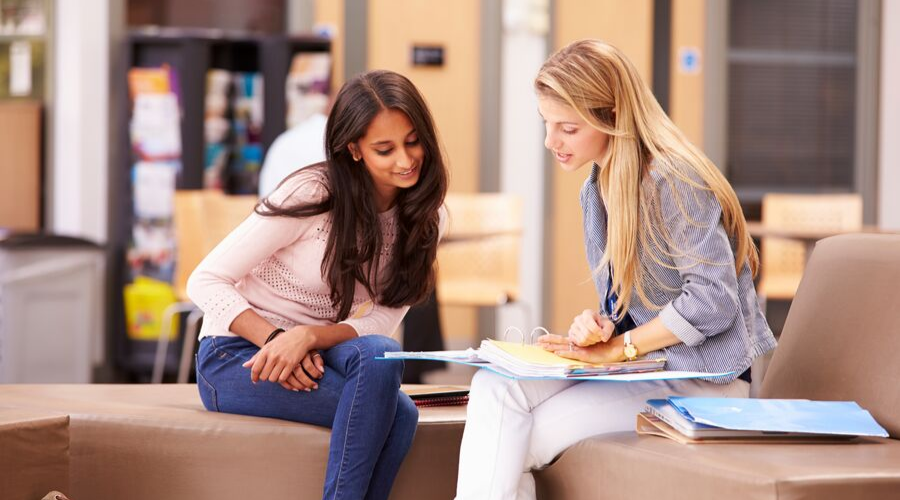 Katharine has been Chief Executive of Adviza for 16 years and is a speaker at the Happy Workplaces CEO Conference on 24th October, talking about making life better for young people and adults by creating a culture of freedom and trust.
Adviza work with young people and adults to help them make decisions about what they are going to do with their lives. It tends to focus on disadvantaged people, where it often feels impossible that they can get out of their current situation.
"Our people have very challenging jobs. At the last residential they had to remove knives from a couple of the young people. They need a level of resilience and you can't be as resilient if you are unhappy."
When I went to speak to the Exec Team, I was struck by the number of Best Workplace awards along the windowsill. "We did Best Companies for a number of years. We were in the top 100 every year and got to number 7 one year. It is really important, as we are a people business. We look for inspirational people, who can work with people in challenging circumstances."
There are a range of ways in which Adviza seeks to be a happy workplace, many that have been done for years and some since Katherine discovered the Happy Manifesto:
1. Make Fridays better
"This was an idea from the Happy CEO breakfast. We set a budget of just £15 for people to do something different to liven up Fridays. One group brought in croissants and had a team breakfast, which they are now doing monthly. Another had a sunflower growing competition. One had a treasure hunt."
2. Engage remote people
"We have lot of remote workers. So we have created clusters of four or five staff who live nearby and encourage them to meet up, after a day of interviewing, for coffee. For some it's once a month, for some it's every week."
3. Hire for attitude
"Don't hire for qualifications. We can teach them that. But we can't teach them to be kind and compassionate and to care. We find that out through scenarios, through discussions, trying to use more of those happy approaches.
"For careers advisers and support workers we get the shortlist and they go out and meet the teams. We always involve young people too. Our people get the final say in who they will work with."
4. Collaborative hiring
"We needed a new HR manager, so we asked the HR team to go out and recruit and find two candidates they were happy with. They did all the pre-interviewing leaving me and my deputy to meet those final two. Rather than a formal interview, we just shared with them two difficult HR cases. The person we hired is a great fit for the organisation and compliments the other members of the team fantastically."
5. Stop making decisions
"We are seeking to avoid top level decisions. Take the staff conference: The team organised this themselves, I just turned up on the day. It was within budget and a fabulous day."
6. Do the right thing
"Our values are really important to us, it's essential that we do the right thing for the people we work with. In my experience if you do that numerical targets will follow. At the end of the day it's important to remember why we are here and the impact we are able to make for people who face many challenges in their lives. This can be particularly challenging when contracts transfer to us and we inherit staff used to a very different management style."
7. A welcome card for new staff
"You talked about sending a card and flowers to new recruits before they start. We have a tight budget so we ditched the flowers and just send the card. It's a small gesture but it makes a real difference."
8. Involve people
I often feel you can tell how vibrant a culture is by how open they are to new ideas. A week after I spoke to Adviza's Executive Team last year I received an email from Katharine, describing a dozen things they had already done as a result. One example:
"One manager runs a programme in three towns that needs 12 participants in order to be viable. He had told the staff this several times and each time it ran there were less than 12 young people on it. After hearing you speak he took along all the financial information and let the team work out for themselves what was needed for the programme to go ahead and cover its costs.
"The answer was 12 participants! But there was a different result, because the staff had reached that conclusion. Each programme now has more than 12 young people on it, the young people are benefiting, and we have a happy commissioner who will continue to buy the programme!
"What is lovely is that it feels like a family. In the recent Investors in People accreditation, people said 'I feel like I'm cared for,' 'Adviza has helped me through difficult times.' I've had the same experience, after my husband died. I've been a beneficiary. It's a really special place to work.
"We get feedback on how we have changed people's lives. Young people say 'you are the first person who has ever listened to me.' That makes it all worthwhile."
Katharine will be speaking at the Happy Workplaces CEO Conference on 24th October at Happy in Aldgate, Central London. Full details here.
Keep informed about happy workplaces
Sign up to Henry's monthly Happy Manifesto newsletter, full of tips and inspiration to help you to create a happy, engaged workplace.
Sign up here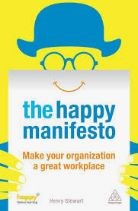 Learn the 10 core principles to create a happy and engaged workplace in Henry Stewart's book, the Happy Manifesto.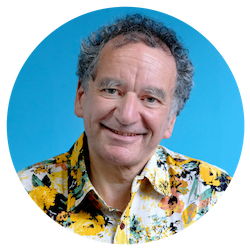 Henry Stewart, Founder and Chief Happiness Officer
Henry is founder and Chief Happiness Officer of Happy Ltd, originally set up as Happy Computers in 1987. Inspired by Ricardo Semler's book Maverick, he has built a company which has won multiple awards for some of the best customer service in the country and being one of the UK's best places to work.
Henry was listed in the Guru Radar of the Thinkers 50 list of the most influential management thinkers in the world. "He is one of the thinkers who we believe will shape the future of business," explained list compiler Stuart Crainer.
His first book, Relax, was published in 2009. His second book, the Happy Manifesto, was published in 2013 and was short-listed for Business Book of the Year.
You can find Henry on LinkedIn and follow @happyhenry on Twitter.
More by Henry
Next Conference: 2023 Happy Workplaces Conference
Our Happy Workplaces Conference is our biggest event of the year — and we're excited to announce that it will be back for 2023. Save the date for 15th June 2023!
Due to the success of previous years, we will be holding this event online via Zoom. As always, this event will include lots of discussion and interaction, with the opportunity to meet others who are on their journey to create happy workplaces.
Our speakers will be announced early next year. Previous speakers have included leadership gurus Tom Peters, David Marquet, Liz Wiseman and Bruce Daisley — as well as Andrew Barnes, author of The 4 Day Week, Helen Sanderson MBE, Professor Donna Hall CBE, and Pim de Morre of Corporate Rebels. We've had speakers from organisations such as John Lewis, WL Gore, Buurtzorg, Woohoo inc, Propellernet, Mayden, Next Jump, Foundation SP, Epic CiC, the National Audit Office, and more.
Use discount code EarlyHW23 at checkout to receive your Early Bird discount for 50% off.