6 Easy-to-Use Services That Will Improve Your Work-From-Home Experience
In: Blog
Date: Jun 08, 2020
By: Billy Burgess
People making the transition into working remotely will be pleased to know the technology for seamless remote working is readily available.
You're probably familiar with a number of leading services already, as even companies that don't promote flexible working models have augmented their workspaces with various apps.
In this blog Billy explores 6 easy-to-use services that will improve your remote working experience, that you may not have heard of.
Hi, we are Happy
We are leading a movement to create happy, empowered and productive workplaces.
How can we help you and your people to find joy in at least 80% of your work?
More about Happy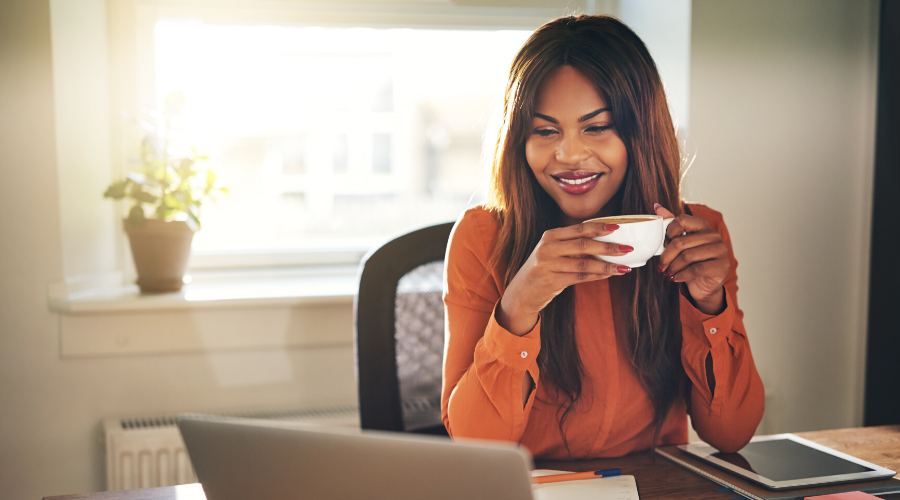 Whether it's meeting and conferencing software, team collaboration platforms and time management apps, there are a number of options to choose from. With choice comes competition and with competition comes regular upgrading of the products. Here are some of our favourites.
Zoom
Zoom is an esteemed tool for conducting virtual meetings, webinars and remote workplace collaboration. The app includes such standard features as video and audio conferencing, direct messaging, and real-time work sharing. You can access Zoom on your web browser or through the smart phone app. Zoom conferences can be recorded and saved in the cloud.
Zoom lets you share your screen during a meeting. This means remote meetings can still revolve around a PowerPoint presentation that everyone pretends to pay attention to. The platform's annotation tools make it additionally amenable to remote working. You can provide text annotations to shared files, as well circling, underlining, highlighting and adding ticks and crosses to key points.
GoTo
Zoom's biggest equal in the virtual meetings space is GoToMeeting. GoTo meetings can be joined from any device including Macs and PCs, Android and iOS machines. GoTo also provides toll-free multinational phone numbers, which allow people to phone into a meeting when they're unable to log-in online.
GoTo more or less mirrors Zoom's key features, offering recordable audio and HD video conferencing, instant messaging, screen sharing, annotation and file sharing. Zoom trumps GoTo in webinar capability, but outside of that they're united in their versatility.
Slack
The instant messaging platform Slack has become prevalent across a variety of industries in recent years. Many offices value Slack for how it lets them side-step the slow-paced formality of email.
Your company's designated administrator just has to set up a Slack workspace and invite all relevant staff to join. Everyone can then share information, ideas and updates in designated groups (known as channels) and send private messages. You can make calls with Slack too, which is handy if you're reluctant to share your phone number with every single one of your colleagues.
Notifications come through when new messages are sent, and you can switch these off when you're done for the day. It's free, easy to use and accessible on web browsers and as a downloadable desktop and mobile app.
Google Hangouts
Many workplaces use Google Hangouts to achieve the same sort of team collaboration facilitated by Slack. Hangouts provides the added benefit of being linked to all the other features in the G Suite. If you're already sharing files through G Drive, collaborating with G Docs and G Sheets, then communicating with Hangouts makes perfect sense.
Hangouts supports group chats and private messaging. You can continue to chat while collaborating on a Google document or do the same while making a video or audio call. Given its integration in the G Suite, Hangouts also supports screen and file sharing.
RescueTime
RescueTime is a time-tracker designed to show you how you're dividing your time across the working week. You can run RescueTime in the background on your phone, computer or tablet and it'll register how much time is spent on every website and app used throughout the day.
RescueTime sends you a weekly activity summary, making it painfully clear how much time you spent reading blogs about the benefits of fermented foods. If that's something you want to avoid, you can get RescueTime to fire-off alerts once a certain threshold is met on a specified website or app. It's also capable of blocking distracting websites during working hours.
FocusList
FocusList draws from the Pomodoro Technique, a proven time management method developed in the late 1980s. FocusList gets you to input a daily list of tasks along with the approximate time you expect each to take.
The FocusList timer breaks your work into 25-minute concentration blocks, logging time as you move through each task. Each 25-minute period is followed by a timed five-minute break. FocusList clocks the total time spent on each of your registered daily tasks and generates data to highlight productivity and reveal the accuracy (or otherwise) of your predictions.
Why not sign up to our newsletter?
Sign up to our monthly newsletter, full of tips, tricks and news to help you to be happier and more productive at work.
Sign up here
Get to Grips with Microsoft Teams with happy
We offer a wide range of courses in Microsoft Teams, currently only held online:
Please get in touch to discuss private group options.
Why learn online with Happy?
Interactive and engaging - just like our classroom sessions
Bitesize or full-day sessions - fit around your schedule
Learn from home - all you need is a quiet place to call from and an internet connection
IT Helpline - 2 years of free support after your course
No quibble money-back guarantee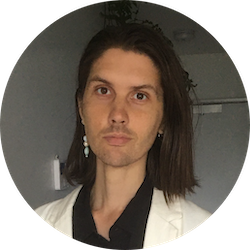 Billy Burgess
Billy has been writing blogs for Happy since 2017, covering mindfulness, stress management, confidence building and emotional intelligence as well as offering handy tips for Office 365 users. He's also an established arts, culture and lifestyle writer.
More by Billy