4 Things That Nonviolent Communication Improves
In: Blog
Date: Jun 05, 2023
By: Claire Lickman
What I love about Nonviolent Communication (NVC) is it enables me to let go of any judgement or fear of punishment. It enables me to ground myself in a world that is beyond right and wrong, beyond good and bad. It enables a deep understanding of myself and others.
Read more in this blog written by Marwa Farouq.
Hi, we are Happy
We are leading a movement to create happy, empowered and productive workplaces.
How can we help you and your people to find joy in at least 80% of your work?
More about Happy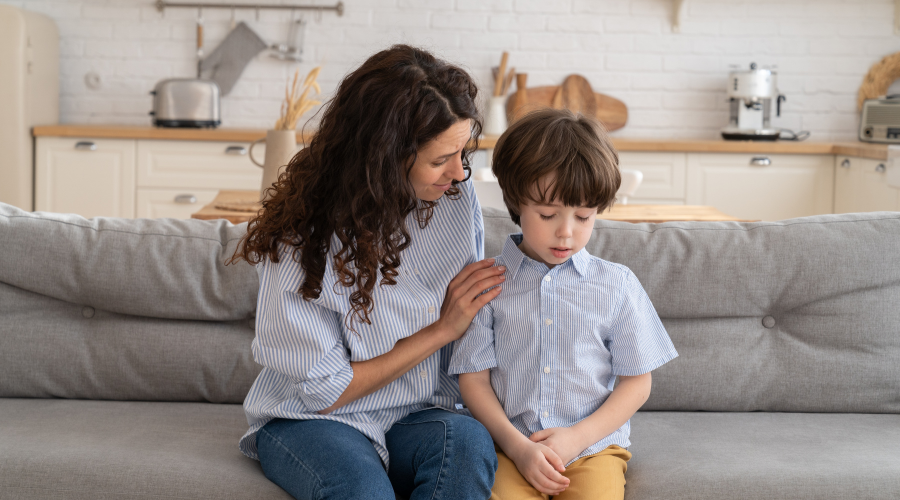 A lack of alignment
In my previous role as an executive, my organisation was going through a transformation. My team did not feel aligned, there was a lot of tension around the change and it was difficult to live into our mandate to support the rest of the organisation when we ourselves were.
So, we set up a time to take a step back and did a self-reflection exercise. What are we observing, without any judgement?
Each of us wrote what we were feeling. We talked about what needs are being unmet. Each shared and connected with each other's feelings.
We learnt we had very similar needs, we had just been trapped into thinking our personal approach was the most correct one.
We found approaches that would help us as we supported the broader transformation as a team. We walked away feeling alignment and connected as a team.
Working with teams
I am working with an organisation who have two teams who do not feel supportive of each other. Each feel that the other team is not being productive. And the leaders have now got involved.
One possibility would be to get the teams together and get them to share their negative feedback of each other. Traditionally this would be the way to go. However, as we all have experienced in similar situations this will probably lead to more defensiveness, and in some cases harm the relationship further.
NVC invites a unique approach, but in my experience, more effective and sustainable. It invites us to pause, be aware of our own experience; how we feel and what is truly meaningful to us (what we need). With this awareness, it then encourages us to connect (in some cases guess) what the other(s) experience of this same interaction, how are they're feeling and what is most meaningful to them.
When we connect to what truly matters (our needs) such as connecting, contributing, being heard and having strong relationships. We find that we're suddenly presented with a range of possibilities to meet everyone's needs & are no longer cornered in one right way to do things or distracted by how those unmet needs are being expressed. I get the privilege and joy to experience the power of this simple yet powerful process as I work with these two leaders on navigating this tension using NVC and see how this approach opens a field of possibilities for each to explore together.
Parenting
It also enables a different type of parenting that is free from reward and punishment. When I first learned about NVC, my daughter was just two years old.
NVC enabled me to understand her needs, as a full human being and be grounded that although her needs are expressed and prioritized differently, they are common.
When she was that young, she would often have tantrums about something. I wanted her to have a bath each night, but it was always such a struggle, she didn't enjoy the bath.
I reflected on her feelings in the moment: "you feel upset because you want to continue playing and not take a bath".
"That's right, mummy"
When she felt heard and understood we were able to find a different strategy. She didn't like me saying "it's bath time". So we made up a song about taking a bath.
If I was operating from a place of "mum knows best" it wouldn't have been intuitive for me to pause, guess her feelings and needs and explore different ways to go about the bath routine. NVC has definitely enabled me to do so then and continue doing so as she is nearing her 18th birthday!
Listening
There are many things that I appreciate about my experience of NVC, one of which is how it encourages an awareness of how we listen to ourselves & others.
Outwardly we can either listen with shame, blame and judgement or we can pause, and genuinely attempt to hear what's meaningful for the other person (regardless of how they're expressing it).
Inwardly we can resort to judging ourselves or blaming ourselves. Or we can have self-empathy, holding ourselves with compassion and being curious on what that tells us about what's important for us and what needs are trying to be met.
This practice of noticing how I'm listening has been key in enabling me to ground myself to listen with empathy and understanding, both towards us and towards others.
Nonviolent communication has transformed how I work, both personally and at work.
Next Steps
If you are interested in learning more about Nonviolent Communication, Happy offers the course Nonviolent Communications (NVC) Micro Foundations Course held over 2 half-day sessions over Zoom.
It is a practice-based course that also looks at the theoretical elements behind NVC and gives you first-hand experience of how to use it in your daily life.
Related Blogs
Why not sign up to our newsletter?
Sign up to our monthly newsletter, full of tips, tricks and news to help you to be happier and more productive at work.
Sign up here
Improve Your Communication and Empathy Skills With happy
If you would to develop your communication and empathy skills, we offer several courses you might be interested in.
Communicating Across Difference: Equality, Diversity and Inclusion in the Workplace this one-day course is a first step to enable you to communicate, relate and collaborate with those different from you with clarity and connection. Find out more
Nonviolent Communications (NVC) Micro Foundations Course held over two half-day sessions. NVC is particularly useful in situations where there's difference, and challenge. It's also a powerful tool for empathy, that enables non-judgmental connection with self and others. Find out more
Effective Coaching Skills for Leaders is a one-day workshop that will enhance your ability to coach those around you to become more motivated and find their own solutions. You will understand when people work at their best and how to nurture this culture at your organisation. Find out more
Active Listening Skills & Giving Positive Constructive Feedback workshop is a one-day workshop where will learn and practice the 5 key elements of active listening, how best to use questions, and recognise what stops you from listening and identify solutions to deal with this. You will also look at giving constructive feedback to others, clearly and within appropriate timescales. Find out more
Why learn online with Happy?
Interactive and engaging - just like our classroom sessions
Bitesize or full-day sessions - fit around your schedule
Learn from home - all you need is a quiet place to call from and an internet connection
No quibble money-back guarantee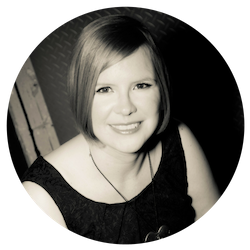 Claire Lickman
Claire is Head of Marketing at Happy. She has worked at Happy since 2016, and is responsible for Happy's marketing strategy, website, social media and more. Claire first heard about Happy in 2012 when she attended a mix of IT and personal development courses. These courses were life-changing and she has been a fan of Happy ever since. She has a personal blog at lecari.co.uk.
More by Claire