5 Simple Ways to Build Your Resilience and Reduce Stress
In: Blog
Date: Jun 12, 2023
By: Claire Lickman
"A healthy mind in a healthy body"
We hear this so often these days. It's become such a hackneyed phrase that we take the truth of it for granted - until something goes wrong. Maybe an injury or illness hits. Anxiety starts to take hold. You lose sleep. You lose mental clarity. You physically can't do what you once did. Stress starts to take its toll and you start to suffer muscle injuries, headaches, unexplained illness. Suddenly, you don't have any spare physical or mental capacity to cope with everyday knock-backs. Stress multiplies. You are, to put it bluntly, in trouble.
Managing stress is key to building resilience, and resilience is a key strength that can help you and your teammates (to quote another corny old phrase), to keep calm and carry on!
Written by Fenella Potter.
Hi, we are Happy
We are leading a movement to create happy, empowered and productive workplaces.
How can we help you and your people to find joy in at least 80% of your work?
More about Happy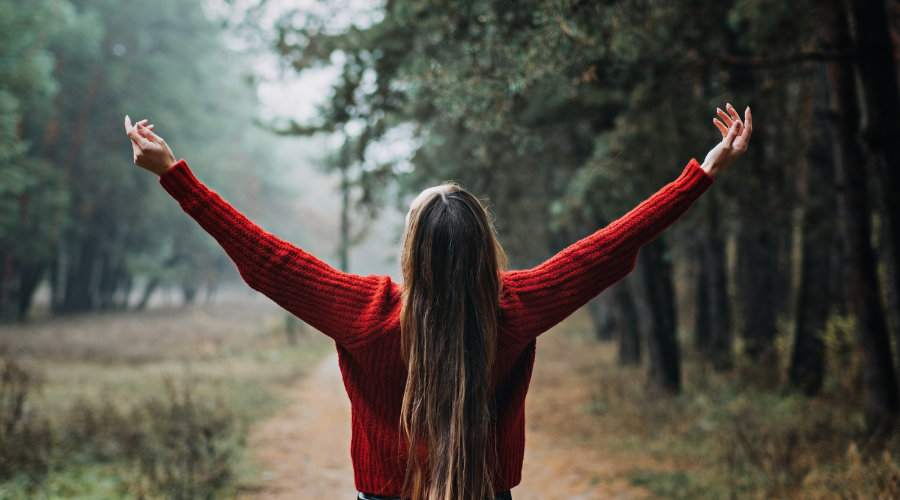 Here are some things to ask yourself and act on that will help to manage physical and mental stress and build that all-important resilience.
Move!
Think about how you work. You know, don't you, that you are supposed to adjust your posture, blink your eyes, get up and move around regularly when you are sitting at a computer all day. Do you actually do that? Are you taking multiple short breaks throughout the day? Do you find time to leave your workspace and go for a refreshing walk?
Look after yourself
A short walk at lunchtime can do wonders for your mind and body, but are you getting enough exercise outside of work? General guidance is that you should get at least a couple of hours of moderate to vigorous exercise a week to maintain heart health, muscle tone and bone density.
Are you maintaining a healthy, balanced diet? Eating your 5-a-day? Staying hydrated? And what about sleep; experts suggest adults need between 7 to 9 hours to function optimally.
Relax
Are you switching off? Your brain needs time to rest and process information. Are you using your breaks from work to facilitate this rest? Smartphones have transformed our lives – no time is wasted when there's a portable computer at hand! But this fixation with 'multitasking' forces the brain to zigzag between tasks, which can greatly increase mental fatigue. So, when you are on a break, are you really resting or are you actually doing admin on your phone?
Focus
Smartphones are fantastic tools but they're also a great source of distraction. Could you challenge yourself to stay focused on one task at a time and lock in for at least ten minutes? This might require turning off your phone, but once you recognise the benefits that won't seem like such a horrifying proposal.
Friends
Building a support network both in and outside of work is vital for overall wellbeing. A key element of resilience is managing your own expectations as well as those of others. Sharing and discussing your experiences with people who 'get it' lets you develop more realistic expectations and learn to face disappointments in a positive way. And that's obviously not the only benefit of forging a close network. Other people can offer support and advice when things go awry. Sharing thoughts in a positive way and supporting others not only eases your burdens but greatly contributes to team building and collective resilience.
Next Steps
Interested in more ways to build your resilience? Happy offers several workshops that directly relate to this goal.
Related Blogs
Why not sign up to our newsletter?
Sign up to our monthly newsletter, full of tips, tricks and news to help you to be happier and more productive at work.
Sign up here
Resilience and Wellbeing
Learn more techniques in our Resilience and Wellbeing For Staff training course. This workshop is held over either a half day or a full day and will focus on the ten principles of resilience, creating breathing space, working with thinking, reflecting on physical wellbeing and creating inspiring goals. Find out more
You may also be interested in our five-day Mindfulness and Resilience Blitz held over five 15 minute sessions using Zoom and designed to enhance your mental wellbeing and enable you to stay resilient in times of challenge. Find out more
Why learn online with Happy?
Interactive and engaging - just like our classroom sessions
Bitesize or full-day sessions - fit around your schedule
Learn from home - all you need is a quiet place to call from and an internet connection
No quibble money-back guarantee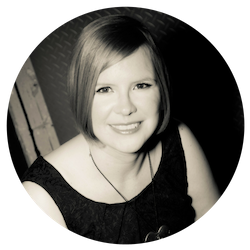 Claire Lickman
Claire is Head of Marketing at Happy. She has worked at Happy since 2016, and is responsible for Happy's marketing strategy, website, social media and more. Claire first heard about Happy in 2012 when she attended a mix of IT and personal development courses. These courses were life-changing and she has been a fan of Happy ever since. She has a personal blog at lecari.co.uk.
More by Claire