Tips for Dealing with Difficult People
In: Blog
Date: Jul 28, 2021
By: Paul Gapper
As a facilitator, I spend a lot of time trying not to describe people as difficult. I try to put a positive spin on it: it's the behaviour, not the person; people are trying to do the best they can with what they have and who they are. But sometimes, I know that, when it happens to me, my response is that the person I find difficult is just difficult.
In this blog, Paul explains the cycle of conflict and gives some advice for dealing with 'difficult' people, both at home and at work.
Hi, we are Happy
We are leading a movement to create happy, empowered and productive workplaces.
How can we help you and your people to find joy in at least 80% of your work?
More about Happy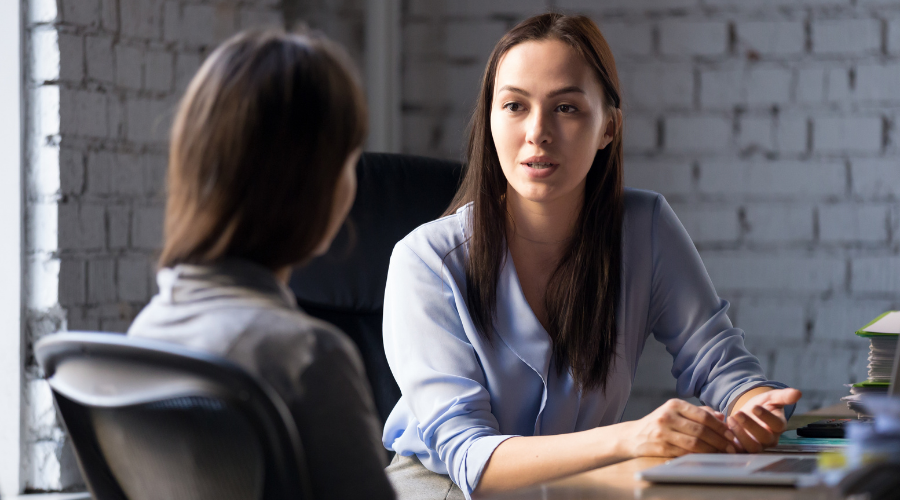 Understanding 'difficult' behaviour using the cycle of conflict
One of the moments of insight on our Dealing with Difficult People course is the cycle of conflict. We ask participants to call out characteristics of the people they struggle with (not to name the person, just call out the characteristics). Typical responses are, 'patronising,' 'rude,' 'overbearing,' etc. We write these in a column on one side of a Whiteboard or flipchart.
Then, we ask them to be honest and tell us their gut feeling when that person walks in the door (or appears on a Zoom chat). Typical responses are 'uggh!' 'Avoid them,' 'Look away,' 'Oh s***!' We write them up in a column on the other side of the board.
Finally, we ask them to look at both columns and tell us which is the difficult person. Often, it is a moment when the penny drops. Both are. It is not to say the first person is not difficult, they are; it's just that sometimes, we have a role to play. 
But notice the wording in that. 'They are difficult; we have a role to play.' One, a label; the other, an adopted behaviour. We tend to be more forgiving of our own behaviour than that of others.
It is important here to make a distinction between behaviour that is difficult and behaviour that is unacceptable. Bullying, harassment, intimidating behaviour or speech based on a protected characteristic (race, gender, sex, age) are all illegal. The responsibility to deal with it is not in the hands of the victim and advice should be sought from a line manager or HR department.
Having said that, let's go back to our cycle of conflict. What's the best way to break the cycle? I'm thinking here, of a pre-Covid situation many of us have been in. You are in a quiet carriage, and someone starts to use their phone. The immediate attribution is often negative: they're selfish, rude, etc. Now reverse it. You are in the quiet carriage and your phone goes off and you decide to keep your voice down and answer it.  What are you thinking? 'I hope people understand, I won't be long, this is important.' In other words, there are reasons why you are doing what you are doing. The same is probably true of the other person. Something underneath the presenting behaviour.
The first step is to be curious
So, when we are facing someone who is being difficult, we could, as a first step, be curious. What's going on for them? If we felt safe enough, we might even ask them. 'Yesterday, in the meeting, I was talking, and you interrupted and said, "We don't have time for this." What happened?' We may then want to demonstrate that we've heard their point — people tend to become more open when we show that we've heard them, repeating back the key points. 'So, there were three more items on the agenda, and we were running out of time.' As I often say to people about this technique, repeating doesn't mean I agree with you, it just means, 'I've got it.' We could then ask any more questions we need to, to clarify what we need to know. Finally, we could explore with them options for the future. 'So, if we find ourselves in that position again, what's the best way for me to be heard and for you to get the items covered?'
This is a simple coaching approach: active listening, be curious, call to action.
If we want to enhance it, we could add the impact of the behaviour. My theory is that, a lot of the time, the reason why we do what we do is that we don't understand the impact of it. When it is brought to our attention, most of us will respond by, at the very least, explaining why we did what we did. The impact could be for you, for the other person, the team or the organisation. For example: 'When you interrupted me it meant that I couldn't finish the point I was making which I think would have solved the issue.'
There is no perfect solution to the handling of difficult behaviour, but there are several options and we'll be examining even more of them during our next course. There will be no need for participants to talk about situations that are bothering them, but our aim is to offer tools that will enable you to deal with the situation differently. 
Why not sign up to our newsletter?
Sign up to our monthly newsletter, full of tips, tricks and news to help you to be happier and more productive at work.
Sign up here
Learn more about how to deal with 'difficult' people in our workshop
If you would like more help and support dealing with difficult people, Happy's Dealing with Difficult People workshop helps you to understand why another person is being difficult and how to resolve such situations. Pricing starts at £125 per person for small charities. It's currently only available online, delivered as an interactive webinar via Zoom.
Please contact us for details of future dates or to arrange a private group course for your team, held at your workplace or at Happy. Alternatively, view our Personal Development training page for details of our other courses.
Why learn online with Happy?
Interactive and engaging - just like our classroom sessions
Bitesize or full-day sessions - fit around your schedule
Learn from home - all you need is a quiet place to call from and an internet connection
No quibble money-back guarantee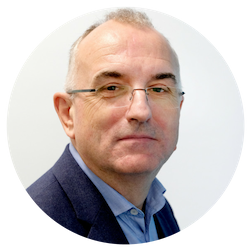 Paul Gapper
Paul is a Masters qualified trainer with experience in interpersonal skills, work skills and management training. He has worked in the public, private and voluntary sectors for over fifteen years. Paul has a Distinction in the Institute of Personnel Development Training Certificate and the teacher-training certificate for Mindfulness-Based Approaches from the Oxford Mindfulness Centre. In 2017, Paul was a Finalist for the Learning Professional of the Year at the 2017 Learning Awards.
More by Paul