3 Ways to Improve Your Active Listening Skills
In: Blog
Date: Sep 28, 2022
By: Claire Lickman
Empathetic listening requires humility. It calls for us to set aside our own vanity and judgements to create space in our minds for the perspectives of others. Too often we listen to what feels comfortable and dispute what is unfamiliar or inconvenient.
In this blog, Nicole Martins gives some advice to improve your listening skills, so you can listen and understand others better — whether it's in a meeting, on a phone call or chatting with friends and family.
Hi, we are Happy
We are leading a movement to create happy, empowered and productive workplaces.
How can we help you and your people to find joy in at least 80% of your work?
More about Happy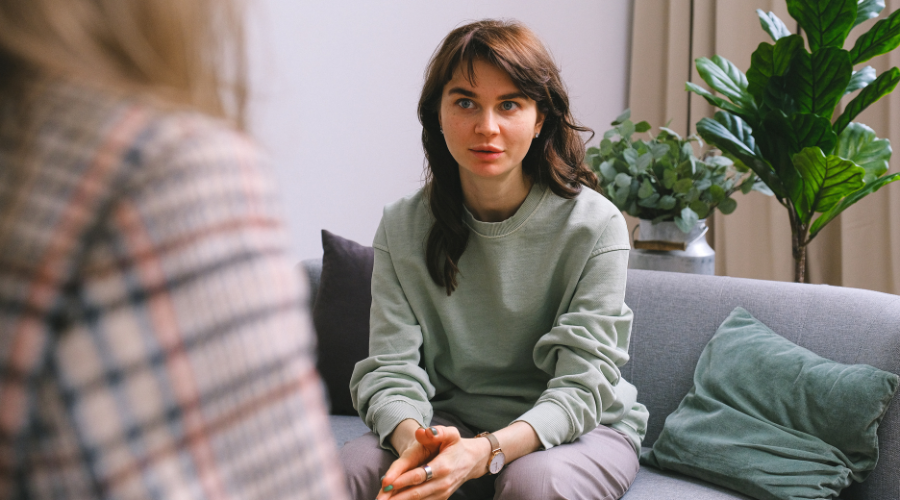 Truly empathetic listening requires courage – the willingness to let go of the old habits and embrace new ones.Ram Charan, Co-author of Talent Wins: The New Playbook for Putting People First
Listening with humility allows us to problem solve more effectively through deepened understanding. It can help create and maintain relationships through trust. Below are a few ideas on how we can listen with more humility in person and online.
Create a Space for Listening
Pre-empt and minimise potential distractions. Try listening in different spaces to find where you focus best. Put your phone on silent and turn off the email notifications on your computer.
If you're using an online platform to host larger meetings, ask participants to mute their microphones, when they are not speaking, to eliminate background noise. Experiment with using different screen views. You may find a full-screen view helps you resist the temptation of clicking away from the meeting. Gallery view on Zoom allows you to see everyone's video at once; do you find this more or less distracting? Try listening using headphones, do you notice any difference in your ability to focus?
Remember people communicate using more than speech. If you're hosting a meeting remotely, encourage people who are comfortable being on camera to switch on their video.
Be Mindful
Be mindful of how your mind wanders as you listen. Notice the when and the why. Do you always stop listening after about 40 mins? Do you stop listening when you are bored? Challenged? Stressed? Upset? Are you distracted by how you look on camera? What are you doing instead of listening?
Bringing awareness to how, when and why you don't listen will help you identify your barriers to listening. You can use this awareness to change.
A few ideas include ensuring your meetings are less than 40 minutes long, make boring topics more exciting by trying new ways of notetaking and hide your own camera view in remote meetings if it is too much of a distraction.
Listen with humility
Empathetic listening is a truly humbling experience. When we stop assuming we have all the answers we begin to recognise the value of other people's perspectives.
Earlier this year, I completed an introduction to counselling course which required me to do a lot of listening practice. I'd find I was so worried about doing and saying the right thing, I'd miss what the speaker was trying to communicate. I spoke to a friend of mine about it who gently told me I was misplacing my focus.
To be a good listener we need self-awareness but we also need to be able to re-direct our focus towards the speaker to truly understand what they are communicating.
Approach with curiosity – not judgement
Express your curiosity by asking open questions. Summarise the speaker's key points to make sure you have understood them correctly.
Suspend judgements on the speaker and yourself. Your mind may wander but chastising yourself for it will only prevent you from listening further.
Make sure your body language reflects what you are saying. You might tell the speaker you're not judging them, but a roll of the eyes or arch of the brow may suggest otherwise.
Why not sign up to our newsletter?
Sign up to our monthly newsletter, full of tips, tricks and news to help you to be happier and more productive at work.
Sign up here
Improve Your Communication and Empathy Skills With happy
If you would to develop your communication and empathy skills, we offer several courses you might be interested in.
Communicating Across Difference: Equality, Diversity and Inclusion in the Workplace this one-day course is a first step to enable you to communicate, relate and collaborate with those different from you with clarity and connection. Find out more
Nonviolent Communications (NVC) Micro Foundations Course held over two half-day sessions. NVC is particularly useful in situations where there's difference, and challenge. It's also a powerful tool for empathy, that enables non-judgmental connection with self and others. Find out more
Effective Coaching Skills for Leaders is a one-day workshop that will enhance your ability to coach those around you to become more motivated and find their own solutions. You will understand when people work at their best and how to nurture this culture at your organisation. Find out more
Active Listening Skills & Giving Positive Constructive Feedback workshop is a one-day workshop where will learn and practice the 5 key elements of active listening, how best to use questions, and recognise what stops you from listening and identify solutions to deal with this. You will also look at giving constructive feedback to others, clearly and within appropriate timescales. Find out more
Why choose Happy?
Learn the skills you need to succeed
Fun and interactive workshops, whether online or face-to-face
Learn in a confidential environment with our experienced facilitators
Small class sizes to give personal one-to-one support
Private group options available
No quibble money-back guarantee on all courses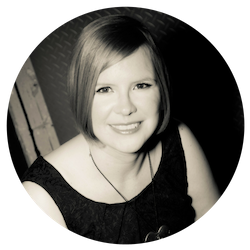 Claire Lickman
Claire is Head of Marketing at Happy. She has worked at Happy since 2016, and is responsible for Happy's marketing strategy, website, social media and more. Claire first heard about Happy in 2012 when she attended a mix of IT and personal development courses. These courses were life-changing and she has been a fan of Happy ever since. She has a personal blog at lecari.co.uk.
More by Claire