What's New in Office 365 in May 2019
In: Blog
Date: May 19, 2019
By: Billy Burgess
Microsoft regularly unfurls new features and updates for Office 365's assorted apps. So frequent are these updates that even regular users might not have had a chance to take advantage of the new additions just yet.
Hi, we are Happy
We are leading a movement to create happy, empowered and productive workplaces.
How can we help you and your people to find joy in at least 80% of your work?
More about Happy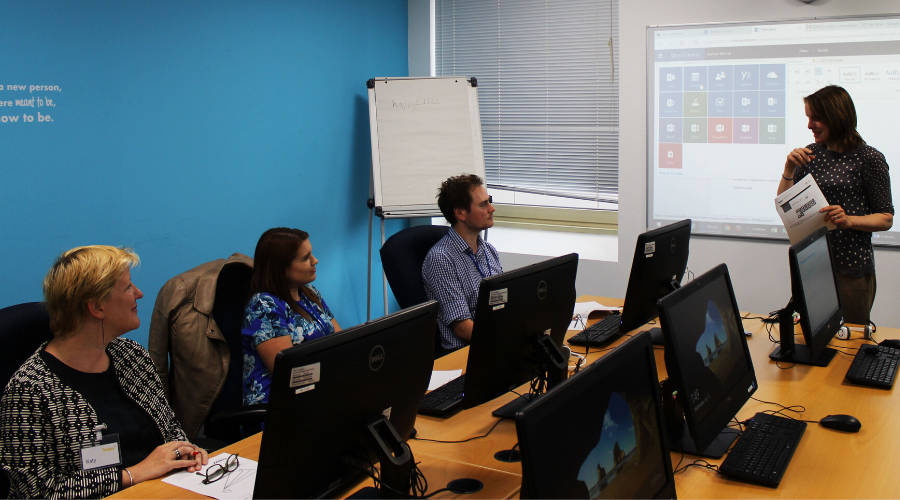 Here are some of the attention-grabbing features to emerge in recent months that you can put into action today.
Identify accessibility issues with Accessibility Checker
Accessibility Checker is available in Word, Excel, Outlook, OneNote, and PowerPoint. This free tool is designed to identify any features of documents, emails or spreadsheets that could pose difficulties for people with disabilities.
This tool not only points out the issues, but offers explanations for why they're problematic and nominates recommended actions to amend the drawbacks (some of these can be swiftly executed by AI).
Accessibility Checker can be found in the ribbon under the review tab. The review tab is readily apparent in Word and Excel and shows up in Outlook when you're composing or replying to an email.
All you need to do is run the Accessibility Checker prior to sharing documents and spreadsheets with co-workers, and likewise before clicking send on an email. It's also possible to keep the accessibility checker in operation while you work and it'll notify you of issues as they arise.
Use Word's Line Focus feature to improve comprehension
Line Focus allows you to work through your documents on line at a time. Sizing up big blocks of text can be mighty distracting, especially when you're editing. There's flexibility within the line focus tool, letting you focus on whole paragraphs of text or move through a couple of lines at a time.
This tool can be found under Learning Tools in the View menu. Learning Tools offers a range of others features intended to improve comprehension. These include changing page colour to limit eye strain; altering column width to modify line length; increasing the space between words, characters and lines; and read aloud, which lets you hear your document and thus locate any glaring errors that may have eluded your eyesight.
Get the perfect PowerPoint transitions
PowerPoint's Morph feature enables compelling animation and smooth transitions between slides. Morph applies movement to various aspects of your slides including text, shapes, pictures, graphics, charts and WordArt.
For Morph to work, you'll need two slides with a minimum of one object in common. The basic way of setting this up is by duplicating a slide and moving things around on the second slide. You can also copy an object and paste it onto the succeeding slide.
After you've done this, select Morph from the Transitions tab and Morph will take it from there, automatically animating and moving your objects. You can customise the animation via the Effect Options menu, depending on whether you'd like objects or words to move around, the colours to change, or a variety of other animated features to take effect.
Use @mentions in documents saved to SharePoint library and OneDrive for Business
Collaborating with co-workers just got easier courtesy of the @mention feature in comments on documents, presentations and spreadsheets. This update means that when you use the @-sign followed by someone's name in a comment, they'll immediately get an email alerting them to the comment.
This saves you having to wait until co-workers access the shared document to notice the comments, and likewise saves you the trouble of having to email and say, "hey I left a comment on the document we're working on."
They'll be notified instantly and directed to the exact position on the page that you want help with. They can then either reply to your inquiry or just carry out the work specified in the original comment.
For this feature to work, the files need to be saved in SharePoint library or OneDrive for Business. Comments can be left either via the Context menu or from Review > New Comment. Obviously, the person you're @mentioning needs permission to open the document, which you can provide when including their name in a comment.
Why not sign up to our newsletter?
Sign up to our monthly newsletter, full of tips, tricks and news to help you to be happier and more productive at work.
Sign up here
Learn to work smarter in Office 365 with our Online Training Courses
We offer a host of courses that are designed to improve your productivity with Office 365, with many just 90 minutes long!
Each session is held online and is fully interactive. You will be asked questions, have activities and will be involved just like our classroom sessions.
Why learn online with Happy?
Interactive and engaging - just like our classroom sessions
Bitesize or full-day sessions - fit around your schedule
Learn from home - all you need is a quiet place to call from and an internet connection
IT Helpline - 2 years of free support after your course
No quibble money-back guarantee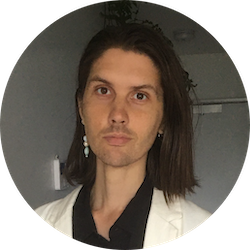 Billy Burgess
Billy has been writing blogs for Happy since 2017, covering mindfulness, stress management, confidence building and emotional intelligence as well as offering handy tips for Office 365 users. He's also an established arts, culture and lifestyle writer.
More by Billy