What Makes a Great Manager?
In: Blog
Date: Jun 28, 2016
By: Claire Lickman
Many organisations make the mistake of promoting people who have good technical skills into management positions – without considering the potential candidates' management qualities, and what makes a good manager of a team.
Hi, we are Happy
We are leading a movement to create happy, empowered and productive workplaces.
How can we help you and your people to find joy in at least 80% of your work?
More about Happy
This is a surprising oversight. According to a Gallup poll of more than one million US employees, a bad manager is the number one reason that people leave their job. When the cost of replacing a single member of staff is now over £30,000, it's more important than ever to consider what makes a good manager and leader – and for managers to work on developing those skills.
Think of a time in the past when you worked at your best… what motivated you?
Generally, people are not motivated by money – instead, it's a time when they were trusted and were given freedom to do their job their own way. The best managers are those who give their staff that freedom, and instead coach the team to enable them to perform at their best – helping their team to find a solution, rather than telling them what the solution should be.
According to Lazslo Bock, at Google the 8 key qualities of a manager (listed in priority order), are:
Be a good coach
Empower your team and don't micromanage
Express interest in your team members success and well-being
Be productive and results-oriented
Be a good communicator and listen to your team
Help your employees with career development
Have a clear vision and strategy for the team
Have technical skills so you can advise the team
How could you work on these skills?
This month, we will look at ways of giving your staff more trust and freedom, as well as case studies and additional resources that you can use to become a better leader – and a better manager – in your workplace. All of this (and more) is covered in more depth in the Happy Manifesto by Henry Stewart, a free eBook download, and the four day Happy Workplace Leadership Programme.
Why not sign up to our newsletter?
Sign up to our monthly newsletter, full of tips, tricks and news to help you to be happier and more productive at work.
Sign up here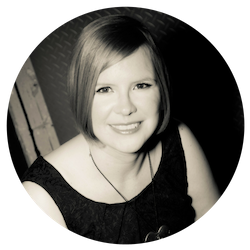 Claire Lickman
Claire is Head of Marketing at Happy. She has worked at Happy since 2016, and is responsible for Happy's marketing strategy, website, social media and more. Claire first heard about Happy in 2012 when she attended a mix of IT and personal development courses. These courses were life-changing and she has been a fan of Happy ever since. She has a personal blog at lecari.co.uk.
More by Claire
Want to learn more?
To find out more about how we can help you develop a leadership and management programme for your managers, please contact Cathy Busani, Managing Director and Happy People Facilitator by emailing cathy@happy.co.uk or calling our office on 0207 3375 7300.