The National Trust and Happy Workplaces
In: Blog
Date: May 05, 2016
By: Claire Lickman
My first full-time job after university was working for the National Trust as a Visitor Services Assistant at Wimpole Hall, near Cambridge. My role was to greet visitors to the estate, give them information about the estate and its history, sell tickets, and sell National Trust memberships.
Hi, we are Happy
We are leading a movement to create happy, empowered and productive workplaces.
How can we help you and your people to find joy in at least 80% of your work?
More about Happy
The last one was very important to the estate and we had tough targets to meet, as the estate was given a portion of this membership for each one they sold. It was a way for the staff to help raise money for the ongoing costs associated with a large country house, a working farm, and the landscape gardens. This is true of all National Trust properties – when you buy a membership from a property or garden they receive a proportion of the money, so it's a great way to help these beautiful heritage sites thrive.
To this day, it still remains one of the best jobs I've ever had and one of the high points of my career. There were many reasons for this: partly because of the beautiful surroundings, partly because of my supportive and friendly team, and partly because of my manager.
Here's just a few of the reasons why she was such a great manager:
All of us were given National Trust membership training – a requirement of the role. Anyone who was unsure or nervous was given extra training and additional support when we were back on the estate. We shadowed more experienced members of staff and were helped with answers to common questions. We shared our experiences to continue learning on the job.
We were given guidelines and then allowed to use our own judgement on how we carried out our roles. But more importantly…
We were trusted to do them. After I had completed my training, I wasn't shadowed and watched all the time. I was trusted to speak to customers, sometimes working on my own, and was trusted to sell memberships where I could – trusted to use my own judgement on when I should and shouldn't try to sell.
She worked as part of the team, pitching in when it was busy (which, during the summer, was often!). We were never told she was too busy to help, and she never sat in an office doing paperwork while we had a queue of visitors waiting out of the door. I'm sure that was hard for her, but she didn't complain to us – just got on with the task at hand.
She was transparent and honest with us – we all knew what our targets were and what was expected of us.
We were allowed to make mistakes and learn from them. We were given personal targets to hit, but there was no judgement when we didn't. The team would gather at the end of the day for a few minutes while membership sales were tallied to talk about our working day, and highlight anything we could have done better. We advised and helped each other to grow as team members.
She encouraged and praised me when I did well. We were all congratulated when we sold National Trust memberships, no matter how many or how few. We had a celebratory evening out as a team when the summer – our busy season – was over, and she held an Awards night, giving us all fun awards as a thank you for our hard work – mine was best shoes.
Later in my career, I used a lot of the lessons from this experience when managing my own team. I gave them freedom within a framework, gave them pre-approval and trusted them to make the best decisions without me breathing down their necks, and I made sure to always thank my staff when they did a good job.
Unknown to me, I was following the rules of Henry Stewart's Happy Manifesto, without even realising it. So when I read his book, it was a real eye-opener for me – that this really was the best way of managing staff and creating a happier workplace.
It certainly paid off – growing membership had been the part of the role I had been most worried about, but it ended up being the area I felt most confident about and enjoyed the most, and I was very successful at it.
Plus, my team won the Director-General award for the highest number of membership sales in the South-East region for two years in a row . This was a huge achievement for us and it's something I'm still very proud of.
Why not sign up to our newsletter?
Sign up to our monthly newsletter, full of tips, tricks and news to help you to be happier and more productive at work.
Sign up here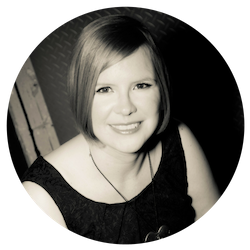 Claire Lickman
Claire is Head of Marketing at Happy. She has worked at Happy since 2016, and is responsible for Happy's marketing strategy, website, social media and more. Claire first heard about Happy in 2012 when she attended a mix of IT and personal development courses. These courses were life-changing and she has been a fan of Happy ever since. She has a personal blog at lecari.co.uk.
More by Claire