The Curious Case of Teams and Unconscious Competence
In: Blog
Date: Dec 10, 2020
By: Darren Andrews
As the year draws to a close, thoughts naturally turn to the word of the year. If we narrow our scope to the workplace, "Teams" has to be high on the list.
But while those of us who have been working on computers for years could adapt to MS Teams with very little difficulty, we shouldn't neglect those whose roles previously required little or no IT knowledge. 
In this blog, Darren looks at how a simple application like Teams is not always so simply explained to newcomers. 
Hi, we are Happy
We are leading a movement to create happy, empowered and productive workplaces.
How can we help you and your people to find joy in at least 80% of your work?
More about Happy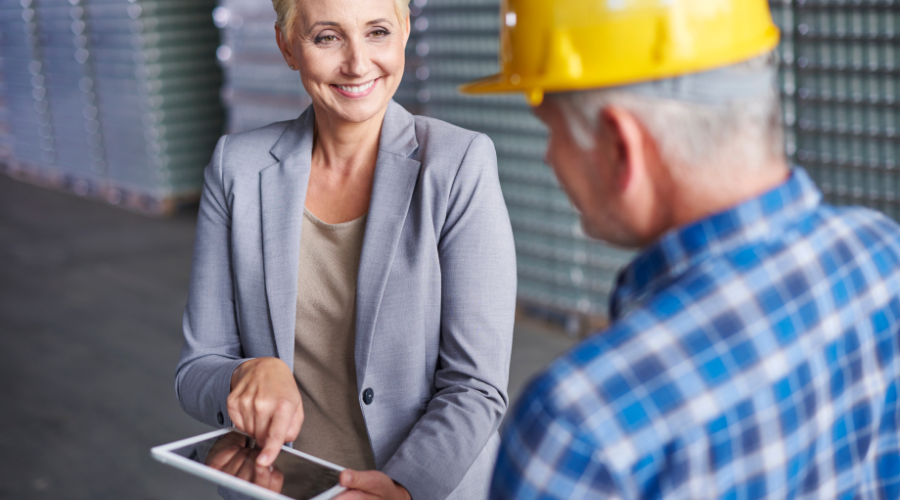 With many of us being thrust, willingly or otherwise, into a period of home-working, we've found ourselves cut off from our usual workplace supports. For some, this has highlighted some very large gaps in their IT skills.
For vast swathes of the working population, IT (or computers) had never been utilised every day of their working lives. These people demonstrated their value to the organisation with other qualifications or skills that required little or no IT knowledge.
Their value was so high that, as IT started creeping into every facet of life and business, we "protected" them from this new technology as it distracted them from performing the very work that we needed from them. 
We found other members of the team who were willing to fill the IT gap, or we gave them stripped-down IT and made it so simple to use that they needed almost no understanding of the equipment they were using. This meant that they were denied the opportunity to learn various essential IT skills that had become indispensable to the rest of us. 
Our intentions were honourable – we believed we were helping – but the result is a digital "us" and "them"; some learned, some stagnated. It has become very clear that the nature of modern work means that we can no longer isolate these highly skilled, experienced and valuable colleagues from the world of IT.
Enter Teams
Microsoft Teams is a relatively simple desktop and web-based app that brings together a whole range of communication and collaboration tools.
Aside from the usual irritations of a new app not quite working like an old familiar app, most people familiar with the likes of Skype, Google Hangouts and Zoom could adapt to using Teams with minimal support. This is because they are using a range of transferable skills gradually learned over many years with different types of software in a wide variety of environments.
Many users will be completely unaware of the vast range of knowledge and skills they have amassed. In short, they are unconsciously competent – they can use software such as Teams without thinking about the individual steps required to complete a task.
The unconsciously competent value the flexibility and usefulness of Microsoft Teams, but they may be unable to recognise how challenging this software platform is to those who have been isolated from IT for all these years.  
This can also make it incredibly difficult for the unconsciously competent to support and teach those new to IT and Teams. Not everyone possesses the ability to breakdown and explain all of the individual steps that they themselves are able to execute without breaking a sweat. The unconscious nature of our competence can result in us missing vital steps in our support and then wondering why the people we're trying to help become stressed and disillusioned with the use of the software.
Don't lose the talent
So where does that leave us all?  We must retain the people who have all the experience and talent our organisations need, but we must also ensure the IT is fully integrated into our business.
If you're reading this, you probably know a little about Happy. For many years we have endeavoured to make our competence (and just as often, our incompetence) conscious. This means that we are expert in breaking down both simple and complex software into step-by-step, bitesize course components. 
Not only do we understand the software, but we understand people and how stressful learning new IT skills can be. We will take delegates from the very start and not only develop those essential skills and build confidence, but have fun doing it.
Why not sign up to our newsletter?
Sign up to our monthly newsletter, full of tips, tricks and news to help you to be happier and more productive at work.
Sign up here
Get to Grips with Microsoft Teams with happy
We offer a wide range of courses in Microsoft Teams, currently only held online:
Please get in touch to discuss private group options.
Why learn online with Happy?
Interactive and engaging - just like our classroom sessions
Bitesize or full-day sessions - fit around your schedule
Learn from home - all you need is a quiet place to call from and an internet connection
IT Helpline - 2 years of free support after your course
No quibble money-back guarantee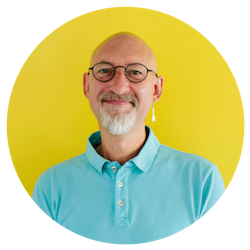 Darren Andrews
Darren is one of Happy's Senior Trainers, able to train almost every IT course on our course programme. He worked for Happy for 12 years and has been an Associate Trainer since 2018.
More by Darren