Pivot Tables: You've Got to Get Them in Your Life!
In: Blog
Date: Jul 24, 2018
By: Billy Burgess
An essential feature of Microsoft Excel, Pivot Tables help organise and summarise user data. The easy-to-use tool can greatly assist with interpreting key trends and drawing conclusions from large data sets.
Hi, we are Happy
We are leading a movement to create happy, empowered and productive workplaces.
How can we help you and your people to find joy in at least 80% of your work?
More about Happy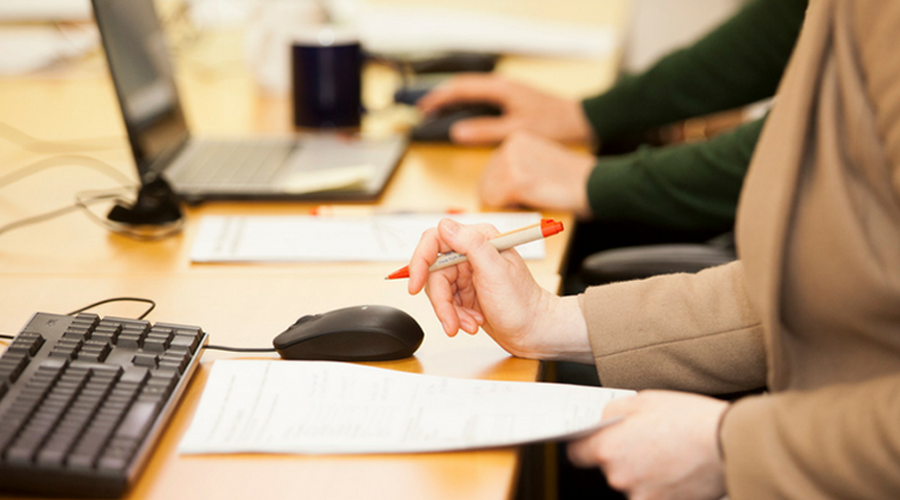 A basic example of where pivot tables could prove useful is in producing a summary of company spending on essential office supplies (things such as stationary, light bulbs, batteries, USB cables and so on). After you've entered all of the raw data into Excel, a pivot table can be created to take care of the necessary calculations and deliver a statistical summary. This will inevitably prompt discussions like, 'Are we really spending that much on pens?' and 'No wonder we never have any batteries.'
Easy to make, easy to use
To the unfamiliar user, this might already sound a bit complex. Likewise, you might be sceptical about the accuracy of Pivot Tables, especially when relying on them to make significant calculations. But while data summation is somewhat complex, thankfully the real intricacy already resides within the Excel application. From a user standpoint, pivot tables are easy to create and easy to use. Crucially, however, this does depend on orderly, consistent input of source data.
To get a clear demonstration of just how easy they are to make, take a look at this straightforward Happy tutorial.
Flexible
Once created, Pivot Tables can be easily modified to suit your needs or curiosities. Depending on the breadth of the source data, Pivot Tables can be rejigged to illustrate a variety of conclusions.
Returning to the office supplies example, you could choose to view a summary of total spending or total product turnover; sort the tables so that goods are listed in order of largest to smallest quantity (or vice versa); and filter the table to reveal more specific details such as dates of purchase or staff members responsible for making the orders.
Update automatically
This all sounds pretty good, but what happens when changes are made to the Excel source data? Does it mean a whole new Pivot Table needs to be created? The short (and obvious answer) is… no!
Pivot Tables are responsive to any changes made to the source data and will adapt accordingly. Removing data that's now irrelevant? No problem, out it goes from the pivot table. Adding a whole load of new objects and figures? Easy, the table will expand to properly reflect the updated reality.
Time saving
It should've become clear by now that Pivot Tables exist to prevent you from having to manually perform a range of statistical calculations and comparisons. When working with nothing more than the raw source data (IE without making recourse to a Pivot Table), statistical insights will only become apparent after grabbing a calculator and most likely starting a whole new document or Excel worksheet to keep track of the equations entered. This isn't just time consuming, but also leaves you with a more fragmented record of the relevant details.
By contrast, Pivot Tables swiftly provide you with a summary of source data, revealing any recurring patterns of significant imbalances therein. And this can all be achieved in a matter of minutes.
Why not sign up to our newsletter?
Sign up to our monthly newsletter, full of tips, tricks and news to help you to be happier and more productive at work.
Sign up here
Learn More Excel Tips in Our Online Training Courses
Our online training options are available as both 90-minute and full day courses to fit around your schedule. Each one is full of interaction with your trainer and other learners — just like our classroom training courses.
We have created four bitesize Beginner Excel Level 1 Live Online Learning sessions. Find out more about the 90-minute sessions on Getting Started With Excel, Creating Formulas, Using Excel as a Single Table Database and Data Visualisation here
We have created five bitesize Intermediate Excel Core Level 2 Live Online Learning sessions. Find out more about the 90-minute sessions on More Formulas, Using Multiple Worksheets and Working With Spreadsheets That Other People Have Created here Find out more about the 90-minute sessions on Pivot Tables and Charts and Data Tidying here
We have created four bitesize Advanced Excel Level 3 Live Online Learning sessions. Find out more about the 90-minute sessions on Using Range Names, Nesting Logical Functions, LookUps and New Formulas in Excel 2016 Onwards here
Our events are always focused on how we can help you to be more productive at work. Plus, pick and choose the packages you need, with sessions covering all Microsoft packages (including Word, PowerPoint and Outlook). And because the sessions are online, you can learn from home at a time best suited to you.
Why learn online with Happy?
Interactive and engaging - just like our classroom sessions
Bitesize or full-day sessions - fit around your schedule
Learn from home - all you need is a quiet place to call from and an internet connection
IT Helpline - 2 years of free support after your course
No quibble money-back guarantee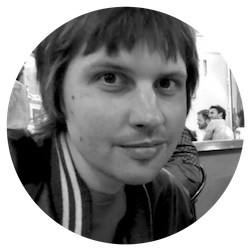 Billy Burgess
Billy has been writing blogs for Happy since 2017, covering mindfulness, stress management, confidence building and emotional intelligence as well as offering handy tips for Office 365 users. As an arts, culture and lifestyle writer, his work is regularly published in Music Feeds, VICE, RedBull.com, Beat magazine and Mixdown.
More by Billy