Make Your Excel Formulas Easier to Understand with Range Names
In: Blog
Date: Jun 15, 2021
By: Claire Lickman
Usually we refer to cells in Excel by their cell references, such as A1. This can make deciphering formulas difficult, especially when working with spreadsheets that other people have created.
In this 2 minute video, Nicky explains how to create Range Names to make your formulas more meaningful.
Hi, we are Happy
We are leading a movement to create happy, empowered and productive workplaces.
How can we help you and your people to find joy in at least 80% of your work?
More about Happy
Make Your Excel Formulas Easier to Understand with Range Names
Formulas can be a little tricky to understand when you are only using the cell references — especially when it might be a spreadsheet that someone else originally created. But with Range Names, you can rename these cells so that they have more meaningful names. These Range Names can be used in formulas too. In the example above, Nicky renames the cell with the VAT rate to make this easier to find — and it can even be used in formulas.
Related blogs
Why not sign up to our newsletter?
Sign up to our monthly newsletter, full of tips, tricks and news to help you to be happier and more productive at work.
Sign up here
Learn More on Our Excel Core Level 3 Course
If you use Excel for budgets, timesheets, reports or other data that needs calculating, then Happy's Advanced Excel Level 3 course is for you. 
This one-day course will improve your ability to organise and analyse data. You will learn ways to represent your data in a visual and readily understandable chart. Plus, learn more advanced functions such as VLOOKUP and nesting functions.
Our next available public courses are online on 8th February or join our next classroom course at Happy on 13th December.
Why learn online with Happy?
Interactive and engaging - just like our classroom sessions
Bitesize or full-day sessions - fit around your schedule
Learn from home - all you need is a quiet place to call from and an internet connection
IT Helpline - 2 years of free support after your course
No quibble money-back guarantee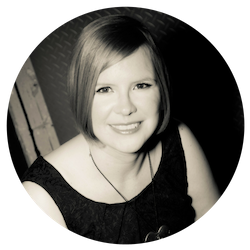 Claire Lickman
Claire is Head of Marketing at Happy. She has worked at Happy since 2016, and is responsible for Happy's marketing strategy, website, social media and more. Claire first heard about Happy in 2012 when she attended a mix of IT and personal development courses. These courses were life-changing and she has been a fan of Happy ever since. She has a personal blog at lecari.co.uk.
More by Claire