5 Shortcuts in Excel You Never Knew Were There
In: Blog
Date: Jun 01, 2021
By: Claire Lickman
Many of us are familiar with copy and paste (Ctrl + C and Ctrl + V). But how many other keyboard shortcuts do you know?
In this week's blog, Fenella explains five Excel shortcuts that you never knew were there, such as the shortcut for the Autosum function and moving around sheets — and which will save you time when working.
Hi, we are Happy
We are leading a movement to create happy, empowered and productive workplaces.
How can we help you and your people to find joy in at least 80% of your work?
More about Happy
When I joined Happy, I fancied myself an Excel expert, so when I sat in on Excel Core Level 1 on my first day, I didn't expect to learn much.
How wrong could I have been?
The first thing that struck me was how quickly the trainer moved around the spreadsheet. You know that thing when you call the IT person, and they sit at your desk hiding what they are up to with the keyboard and in two nanoseconds they've sorted your problem? That sort of thing. I needed to know how to do that. And the answer is keyboard shortcuts.
Of course, you might be a digital native or have grown used to Ctrl+X, Ctrl+C Ctrl+V.  I'm not talking about those common shortcuts; in this blog, I'll cover 5 Excel keyboard shortcuts that you never knew were there.
1. Quickly moving between sheets in your workbook
Do you endlessly scroll left and right looking for your worksheet? You won't anymore.
Simply right click on the right-pointing arrow at the bottom left of your workbook (step 1 in diagram), and TA-DA! A list of your worksheets appears, and you just click on the one you want (step 2), and OK (step 3). NO MORE SCROLLING! I know, right?! And its not even new, this feature has been there for years!
2. Autosum a column: ALT + =
Like me, you may still be in rapture that Autosum even exists. Surely you can't make that easier? 
If you need to total a long list of numbers, simply clicking in the cell below the numbers you need to add up (step 1) and simultaneously pressing Alt with = (step 2) and then Return key (step 3) will autosum, Voila! All without scrabbling about with the mouse. Amazing. 
3. Filters 
What a muddle I can get in with filters, and yet they are so useful! Make up some of that time you inevitably wasted forgetting to turn filters on and off by using these two shortcuts:
Turn on/off filters: Ctrl + shift + L
Yes, you can toggle filters on and off quickly with this shortcut!
Clear all filters: Alt + A + C
Need to delete a column but can't because filtering is on? Turn all your filters off immediately using this. If you use filtering a lot, you'll love this one.
4. Show formulas and references — F2 or double click
If you struggle to keep track of which cells are referenced in formulas, there is no need to run your finger up and down the screen to find the cell reference. Simply double click on the cell (or press F2 on it) and it will go back into edit mode and show all the referenced cells in glorious technicolor. Just follow those colours!
Why not sign up to our newsletter?
Sign up to our monthly newsletter, full of tips, tricks and news to help you to be happier and more productive at work.
Sign up here
Improve your productivity in Excel with happy
Happy has high-quality, learner-focused Excel training courses for all skill levels, designed to improve your confidence and productivity. And our new online learning programme is just as interactive as our classroom sessions.
Here are our most popular options:
Our learners tell us that they save an average of 32 minutes a day with our Excel training courses. How much time could you save with us?
Why learn online with Happy?
Interactive and engaging - just like our classroom sessions
Bitesize or full-day sessions - fit around your schedule
Learn from home - all you need is a quiet place to call from and an internet connection
IT Helpline - 2 years of free support after your course
No quibble money-back guarantee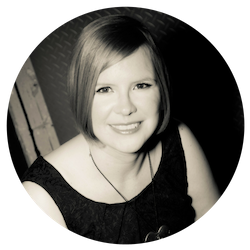 Claire Lickman
Claire is Head of Marketing at Happy. She has worked at Happy since 2016, and is responsible for Happy's marketing strategy, website, social media and more. Claire first heard about Happy in 2012 when she attended a mix of IT and personal development courses. These courses were life-changing and she has been a fan of Happy ever since. She has a personal blog at lecari.co.uk.
More by Claire